Daily Market Pulse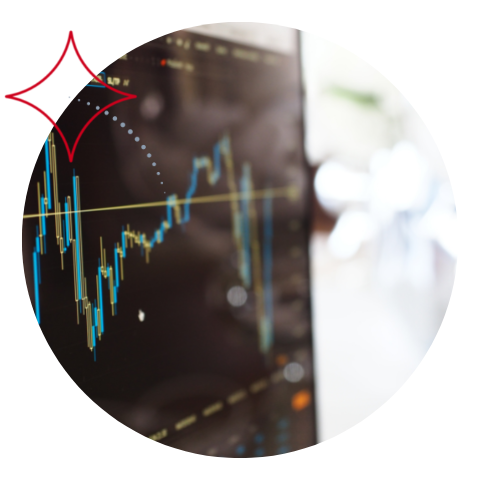 Dollar lingers near three-month low
USD
The market mood has soured, and investors have moved away from risky assets to start the week as China reports record-high coronavirus cases for the fifth day in a row. After falling 0.11% on Friday and ending the last week negatively, the U.S. dollar is falling again this morning, trading near a three-month low as investors review the outlook for monetary policy and growth. A sizable majority of Fed policymakers have hinted that it is time to halt the pace of interest rate hikes for the central bank to review the economic situation. To combat persistently high inflation, the Fed raised interest rates by 75 basis points earlier this month, pushing borrowing costs to their highest level since 2008. Money markets are currently pricing in a 70% possibility that the central bank will raise interest rates by 50 basis points in December. The main catalysts for the week are GDP Q3 data, labour market statistics, and finally, the PCE index.
Tuesday 29 Nov - Consumer Confidence (Nov)
Wednesday 30 Nov - GDP Q3
Thursday, 01 Dec - Powell Speech
Friday 02 Dec - Non-Farm Payrolls (Nov)
EUR
Last week, the Euro recorded its greatest weekly closing since late June, and it is continuing to rise this morning. As a result, the common currency is trading near levels not seen in five months, benefiting from a weaker dollar and dropping U.S. treasury yields as investors become increasingly concerned about the economic outlook while banking on a lesser 50bps Fed rate hike in December. In Europe, the European Central Bank is committed to raising rates to reduce excessive inflation, though it is unclear if the central bank will hike essential borrowing costs by 75 basis points for the third time when it meets next month. Many hawkish officials have argued that there is little opportunity for pausing interest rate increases. Moving forward, traders are anticipating the key HICP index for big movements.
Monday 28 Nov - Lagarde Speech
Tuesday 29 Nov - Consumer Confidence (Nov)
Wednesday 30 Nov - HICP (Nov)
GBP
In the early European morning, the British Pound remains modestly bearish. Sterling tracks the UK 10-year gilt bond yields, which have remained close to their lowest level since early September in hopes that central banks may not hike as aggressively as previously anticipated. Last week, Bank of England Deputy Governor Ramsden stated that he supports future interest rate hikes but would consider reducing rates if the economy developed differently than expected and inflation persistence ceased to be a concern. In other developments, the balance of the retail sale in the UK fell 37 points to -19 in November 2022, indicating a severe decrease in sales. Retailers remain pessimistic about the next three months, with employment falling for the first time since August 2021 and investment intentions deteriorating to the highest amount since May 2020. Finally, there will be no high-impact macroeconomic data releases today.
Tuesday 29 Nov - BOE Bailey Speech
Thursday, 01 Dec - S&P Global Manf PMI
JPY
The Japanese Yen gained more than 1% versus the U.S. dollar on Monday, as investors were alarmed by turmoil in China over covid cases and limitations. Meanwhile, some investors are betting that the Bank of Japan may adjust its monetary policy shortly. On Monday, Bank of Japan Governor Haruhiko Kuroda stated that the "tightening labour market will help drive up salaries in the future." The Governor has often emphasized the importance of maintaining the bank's huge stimulus until wages increase sufficiently to compensate for rising living costs. Annual core consumer prices in Japan rose to a 40-year high of 3.6% in October, driven higher by high global commodity prices and a weak Yen. Traders will be keeping an eye on retail sales, labour market statistics, and BOJ Kuroda's speech this week.
Tuesday 29 Nov - Unemployment Rate (Oct) | Retail Sales (Oct)
Wednesday 30 Nov - Industrial Production (Nov)
Thursday, 01 Dec - BOJ Kuroda Speech
CAD
The Canadian dollar is continuing to fall this morning after closing 0.33% down on Friday as investors continued to evaluate expectations of tighter monetary policy from the Bank of Canada. Money markets are presently pricing in a 25 basis point rate hike by the central bank in its December decision, the lowest rate hike since March. In the meantime, traders anticipated more information from the EU on the probable price cap on Russian oil, as the Western Canadian Select oil benchmark trades at a $10/barrel discount to Urals oil and would face increased competition if the cap is implemented and activated. On the data front, the government's fiscal results for 2022-23 continue to improve, with the government budget shrinking to CAD 2.2 billion in September 2022, compared to a deficit of CAD 11.4 billion in the same month the previous year, as the fiscal impact of the Covid crisis and the unprecedented level of temporary response measures fade.
Tuesday 29 Nov - GDP Q3
Thursday, 01 Dec - S&P Global Manf PMI
Friday 02 Dec - Unemployment Rate (Nov)
MXN
The Mexican Peso is up this morning, following a 0.24% gain on Friday amid positive GDP and trade figures. Mexico's GDP increased 4.3% year on year in the third quarter of 2022, accelerating from a revised 2.4% gain in the previous period and exceeding original predictions of 4.2%. Looking at the big picture, the Finance Ministry predicted that the economy would grow by 2.4% in 2022, despite a hostile foreign climate, thanks in part to labour market resilience that has boosted private consumption. In other news, Mexico's trade deficit shrank to USD 2.012 billion in October 2022 from USD 2.799 billion the previous year, falling short of experts' projections of a USD 3.216 billion trade imbalance. Finally, the unemployment rate and trade balance figures for October will be in the spotlight this week.
Monday 28 Nov - Trade Balance (Oct)
Tuesday 29 Nov - Unemployment Rate (Oct)
CNY
On Monday, the offshore Yuan fell as much as 1% against the dollar as demonstrations in China over the Covid limits dampened risk appetite. A social media video of a lady crying in a burning high-rise apartment building in Urumqi, the capital of the Xinjiang region, sparked protests in major cities, including Shanghai and Beijing. The Yuan reached a nearly two-month high earlier this month as Chinese officials took a focused strategy by shortening quarantine periods and abandoning testing. However, the optimism was short-lived as daily virus infections reached new highs, pushing local authorities to impose more limitations. Meanwhile, new data suggests a significant downturn due to supply constraints, a property crisis, and deteriorating global demand for Chinese goods.
Wednesday 30 Nov - NBS Manf and Non-Manufacturing PMI (Nov)
BRL
On Friday, the Brazilian Real fell more than 1.6% as investors awaited the final wording of the Transitional Proposed Amendment to the Constitution (PEC) and more clarity on the incoming government's fiscal stance. Meanwhile, investors remain concerned about Brazil's budgetary situation. Last Friday (25), the financial market reacted negatively to a statement by former So Paulo mayor Fernando Haddad, who was quoted for the elected government's Ministry of Finance. As a result, investors believe that there are still no "clear signals" of what Luiz Inácio Lula da Silva's government's budgetary posture will be. Aside from the fiscal picture, investors will receive statistics on the trade balance, employment, growth rate, and inflation index this week.
Monday 28 Nov - BCB Focus Bulletin
Tuesday 29 Nov - Inflation Index (Nov)
Wednesday 30 Nov - Unemployment Rate (Oct)
Want the Daily Market Pulse delivered straight to your inbox?