Daily Market Pulse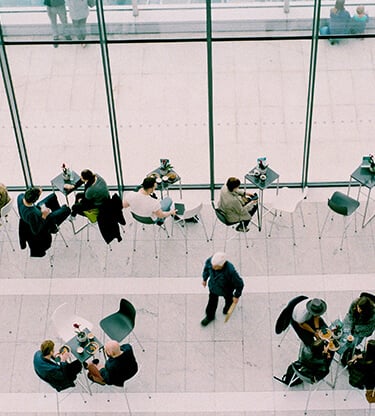 Dollar jumps on aggressive Fed rate hike bets
USD
The U.S. dollar is gaining ground against its main counterparts at the start of the week, aided by rising U.S. Treasury bond yields. The U.S. dollar index closed 0.04% higher on the previous Friday before the negative move in risk sentiment gave the U.S. currency a lift. Traders also increased their wagers on rapid Federal Reserve interest rate hikes. Wall Street businesses ranging from Goldman Sachs to Bank of America are forecasting half-point rate hikes in upcoming Fed meetings this year after central bank officials expressed a willingness to tighten more forcefully to manage inflation. In other news, U.S. stock index futures are down 0.4% to 0.5% early Monday, confirming the gloomy market atmosphere. The benchmark 10-year yield also surpassed 2.5%, indicating that the global bond market selloff has not abated as investors anticipate a policy tightening cycle. Later in the week, investors in the United States are anticipating the monthly jobs report, PCE inflation, and consumer confidence data to determine the outlook for monetary policy.
Monday 03/28/2022 - Durable Goods Orders(Feb) ¦ Nondefense Capital Goods Orders ex Aircraft(Feb)
Tuesday 03/29/2022 - Gross Domestic Product Annualized(Q4) ¦ S&P/Case-Shiller Home Price Indices (YoY)(Jan) ¦ Housing Price Index (MoM)(Jan)
Wednesday 03/30/2022 - Personal Consumption Expenditures Prices (QoQ)(Q4) ¦ Core Personal Consumption Expenditures (QoQ)(Q4)
Thursday 03/31/2022 - Core Personal Consumption Expenditures - Price Index (YoY)(Feb) ¦ Personal Income (MoM)(Feb) ¦ Personal Spending(Feb) ¦ Chicago Purchasing Managers' Index(Mar)
Friday 04/01/2022 - Non-Farm payrolls (Mar) ¦ ISM Manufacturing PMI (Mar) ¦ Unemployment rate (Mar) ¦ Labor force participation (Mar)
EUR
The Euro closed 0.13% lower on Friday before remaining on the back foot during the start of the new week. This is due to negative market sentiment as investors continue to assess the Ukraine-Russia scenario while controlling their exposure to risky assets. Meanwhile, European Central Bank President Christine Lagarde stated earlier in the day that incoming statistics did not indicate a serious risk of stagflation. Lagarde mentioned, "In all scenarios, inflation is likely to fall and settle at levels around the bank's 2% objective in 2024." However, traders are rushing to bet on the European Central Bank tightening policy faster in the face of skyrocketing inflation, sending bonds tumbling throughout Europe. Money markets now expect four quarter-point rate hikes by March of next year, raising the ECB's deposit rate to 0.50% and finally positive rate territory for the old continent. Coming up, investors will be treated to a flurry of ECB official speeches, consumer confidence, inflation, and unemployment reports from the Euroblock later in the week.
Wednesday 03/30/2022 - Business Climate(Mar) ¦ Consumer Confidence(Mar) ¦ ECB Lagarde speech
Thursday 03/31/2022 - ECB's Lane speech ¦ Unemployment Rate(Feb)
Friday 04/01/2022 - HICP (Mar)
GBP
The Pound Sterling closed 0.04% lower in the last session followed by a drop to a six-day low before regaining modestly during the Monday morning session. The British Pound fell as the risk-averse mood returned to the market, as investors continued to assess geopolitical risks. Meanwhile, the yield on the 10-year gilt in the United Kingdom has risen to 1.72%, the highest since October 2018, as investors continue to dump government bonds in anticipation of higher interest rates. Traders will also be watching today's speech by Bank of England (BOE) Governor Bailey on macroeconomic and financial stability in changing times. In other news, the FTSE 100 moved up on Monday as investors focused on expectations of a cease-fire in Ukraine as peace talks resumed in Turkey and news revealed that Ukraine's President is willing to accept neutral status and compromise over the eastern Donbas region. Later in the week, traders will also see growth data and the Markit manufacturing PMI.
Monday 03/28/2022 - BOE Bailey Speech
Thursday 03/31/2022 - Gross Domestic Product (QoQ)(Q4)
Friday 04/01/2022 - Markit Manufacturing PMI (Mar)
JPY
The Japanese Yen surged 0.25% in the previous session against the greenback. On Monday, the Japanese Yen fell 1.5%, its lowest level since August 2015, as the Bank of Japan intervened to keep government bond yields from climbing above its key objective. To halt the sell-off caused by rising global interest rates, the BOJ offered to buy an unlimited quantity of government bonds. The Japanese central bank has stated repeatedly that it intends to continue the ultra-easy monetary policy, whereas the U.S. Federal Reserve has indicated an openness to tightening monetary policy more forcefully in order to prevent excessive inflation from becoming entrenched. Higher commodity prices also weighed on the Yen, given Japan's role as a major importer of energy and raw materials, adding to the country's growing trade deficit.
Tuesday 03/29/2022 - Jobs / Applicants Ratio(Feb) ¦ Unemployment Rate(Feb)
Wednesday 03/30/2022 - Large Retailer Sales(Feb) ¦ Retail Trade (YoY)(Feb)
Thursday 03/31/2022 - Industrial Production (MoM)(Feb) PREL
Friday 04/01/2022 - Tankan Large All Industry Capex(Q1) ¦ Tankan Large Manufacturing Index(Q1)
CAD
The Loonie closed 0.39% higher in the previous session before losing its steam on Monday morning. The Canadian dollar has begun the new week with a bearish gap as investors continue to assess geopolitical issues and risk uncertainty in the market. Meanwhile, Canada's 10-year yield jumped to its highest level since 2018, as a top Bank of Canada official stated that consumer finances are in good shape and that monetary planners are willing to "act decisively" to combat inflation. Furthermore, preliminary statistics indicated a 3.7% increase in retail sales in February, fueled by robust sales in the automobile, petroleum and coal, wood, and food product industries. In other news, the S&P/TSX composite index of the Toronto Stock Exchange moved up, extending advances for the fifth week in a row, up 0.9%.
Thursday 03/31/2022 - Gross Domestic Product (MoM)(Jan)
Friday 04/01/2022 - Markit Manufacturing PMI (Mar)
MXN
The Mexican Peso spiked 0.29% higher yesterday against the greenback before losing its momentum on Monday morning. The Mexican peso rose against the U.S. dollar, approaching its highest level since September 2021, after the central bank of Mexico - Banxico raised interest rates for the seventh time in a row to 6.5%, in an attempt to reduce inflationary pressures. Meanwhile, economic activity in Mexico increased 1.8% year on year in January 2022, up from 1.3% in December and in line with market expectations. Manufacturing and the services sector were the primary drivers of growth. Agricultural activity, on the other hand, grew at a slower rate. Economic activity increased by 0.4% on a seasonally adjusted monthly basis, slowing from the previous month's 0.9% increase.
Wednesday 03/30/2022 - Fiscal Balance, pesos(Jan) ¦ Jobless rate (Feb)
CNY
The Chinese Yuan closed marginally lower in the previous session against the greenback. The Yuan remained under pressure on Monday against the U.S. dollar, as the reimposition of Covid lockdowns and increasing commodity prices pose mounting concerns to China's economic growth. Analysts are growing increasingly skeptical that China can meet its 5.5% GDP growth target this year. The likelihood of additional monetary easing, with another reduction in China's reserve requirement ratio predicted in the second quarter, at a time when global central banks are raising interest rates, could also accelerate capital outflows and further weaken the yuan. In other news, the Shanghai Composite rose 0.07%, but the Shenzhen Component sank 1.02% on Monday, as mainland equities came under further pressure from a staged shutdown in Shanghai that limited travel and hampered corporate activities.
Thursday 03/31/2022 NBS Manufacturing PMI(Mar) ¦ Non-Manufacturing PMI(Mar)
Friday 04/01/2022 - Caixin Manufacturing PMI (Mar)
BRL
The Brazilian currency closed 1.57% up yesterday, advancing for the eighth consecutive session. The 15% rise in the Real against the Dollar this year leaves no doubt that the market is expressively pricing the interest rate differential between Brazil and the United States, which should remain at high levels until 2023 (at least). Although the Fed has started its monetary tightening process and is now indicating a possible acceleration of the interest rate hike, the Selic rate at 11.75% and still on an upward trajectory, lending exchange support and keeping the Real at more appreciated levels in the short term. Having said that, there are risks in the domestic situation (presidential race and corruption scandals) that remain on the radar. In general, the Brazilian currency should continue to benefit from imbalances in the global supply chain. Brazil, being a producer and exporter of food and minerals, will continue to be a very attractive destination for investors in emerging markets amid commodities price spikes caused by the war in Ukraine.
Monday 03/28/2022 - CAGED Employment Evolution Index (Feb) ¦ Foreign Investment
Direct (USD) (Feb) ¦ Focus Bulletin
Tuesday 03/29/2022 - CAGED Employment Evolution Index (Feb)
Wednesday 03/30/2022 - IGP-M (Mar) ¦ IPP (Feb) ¦ Foreign Exchange Flow
Thursday 03/31/2022 Unemployment Rate ¦ Net Debt/GDP (Feb) ¦ Budget Balance (Feb) ¦ Budget Surplus (Feb)
Friday 04/012022 Industrial Production (Feb) ¦ PMI Industrial Markit (Mar) ¦ Trade Balance (Mar)
Want the Daily Market Pulse delivered straight to your inbox?