Daily Market Pulse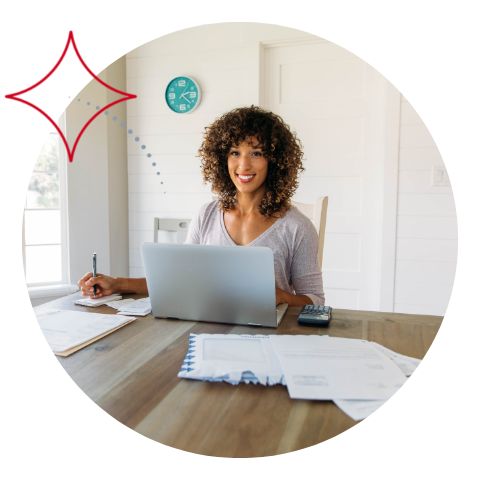 Dollar muted as investors reassess Fed hikes
7 minute read
USD
In early European trading on Tuesday, the U.S. dollar index is consolidating yesterday's losses (-0.17%). This comes as investors rethink their bets that the Federal Reserve will continue to aggressively raise interest rates in the face of softening inflation expectations. The narrative that Fed rate hike bets have cooled due to growing concerns about a sharp economic slowdown has persisted. Traders are also cautious ahead of a slew of speeches from European Central Bank policymakers and the release of U.S. Consumer Confidence data later today. In the midst of a gloomy mood, safe-haven demand for U.S. bonds has returned, prompting a pullback in U.S. Treasury yields. The 10-year U.S. Treasury yield is down 0.50% on the day at 3.18% after reaching a day high of 3.22% on Monday. U.S. stock futures have exhibited the same cautious behavior, fluctuating between gains and losses so far.
EUR
After gaining 0.31% yesterday, the common currency is stuck in a tight range today, with no impetus from a Reuters report, which claims that the European Central Bank may unveil a new bond-buying scheme to cap yields/spreads at its July policy meeting. The common currency gained as ECB President Lagarde reaffirmed plans to raise interest rates twice this summer after the central bank announced measures to mitigate a market rout that has reignited fears of a new debt crisis in the EU's southern periphery. Meanwhile, markets also are bracing for a spike in European inflation figures this week, raising the prospect that the European Central Bank will soon follow its U.S. counterpart in raising interest rates. This puts ECB in a hard place, as weak PMI data released last week warned of European recession risks while rising energy prices are expected to push annual inflation to a new record high of 8.4% in June.
GBP
The British Pound is trading with modest gains this morning after falling 0.25% in the previous session. Meanwhile, UK Foreign Minister Liz Truss stated on Monday that the country does not rule out using Article 16 in the future. Also, the Northern Ireland protocol bill passed its first hurdle, with MPs voting 295 to 221 in favor, despite strong opposition from some Conservative backbenchers, including former Prime Minister Theresa May, who said the move is illegal and unnecessary. In other news, the FTSE 100 rose more than 0.5% on Tuesday, the highest level in more than two weeks, led by gains in the industrial metal and mining stocks, as well as oil majors, as China's decision to reduce quarantine time for inbound visitors boosted risk sentiment.
JPY
The Japanese yen is continuing to fall today after falling 0.28% on Monday. In the latest updates, the Japanese government on Monday urged businesses and the general public in the Tokyo area to reduce their electricity consumption, warning that a lack of generating capacity could lead to a power outage in the capital. The blackout warning, the second this year after one issued in March, is likely to reignite debate over restarting Japan's nuclear plants ahead of elections to the upper house of parliament in July. In other news, the Nikkei 225 Index rose 0.66% on Tuesday, while the broader Topix Index rose 1.06%, both closing at their highest levels in over two weeks, as gains in commodity-linked stocks and other indexes heavyweights outweighed losses in the technology sector.
CAD
The Loonie extends its uptrend on Tuesday morning after finishing the previous session 0.12% higher as rebounding commodity prices and China's gradual reopening lifted sentiments. Meanwhile, Canada's finance minister said the economy could still experience a soft landing as it pledged fiscal restraint while assisting Canadians facing cost-of-living challenges. In addition, Canada and other G7 countries pledged long-term support for Ukraine's cause, with the group of the world's richest countries planning to impose a price cap on Russian oil. On the domestic front, rate-hike bets predict a 75 basis point increase at the Bank of Canada's July meeting, the largest in 24 years, despite the highest inflation in roughly four decades and an extremely tight labor market.
MXN
The Mexican Peso gave up its gains yesterday, closing 0.20% lower, and is now losing ground again this morning. According to the most recent data, Mexico had a trade deficit of USD 2.2 billion in May 2022, up from a deficit of USD 0.39 billion in the same month in 2021. Exports increased 22.4% year on year to USD 50.01 billion, while imports increased 29.1% to USD 52.22 billion. In other news, Mexico's central bank raised interest rates for the first time in history last week and warned of further policy tightening to combat high inflation. The bank stated that it expects inflationary pressures to persist and that it intends to keep raising interest rates in order to reduce inflation to its 3% target, which is currently at its highest level in two decades. Coming up, investors will see jobless rate figures for fresh impetus.
CNY
The Chinese Yuan fell 0.06% against the U.S. dollar in the previous session. The yuan was holding its ground against the greenback today despite comments from People's Bank of China Governor Yi Gang that the country's monetary policy would remain accommodative in order to support economic recovery. This was in stark contrast to other major central banks' hawkish stances, raising concerns about increased capital outflows and further currency weakness. However, analysts are not expecting a depreciation similar to yen as long as the PBOC refrains from a Bank of Japan-style ultra-loose easing. On Tuesday, the Shanghai Composite rose 0.89%, while the Shenzhen Component rose 1.23%, closing at their highest levels in nearly four months, boosted by China's decision to relax some quarantine requirements for international arrivals.
BRL
Real took advantage of future commodity prices to capitalize and close slightly higher at 0.09% against the greenback. In addition, the BRL was helped by the global softer narrative, which led the U.S. dollar Index to retreat in the international market. Meanwhile, fiscal issues gained even more attention this early week after senator Fernando Bezerra, rapporteur for the called PEC on Fuels, ratified that the proposal will include in the Constitution federal government an increase of R$200 in the value of Auxílio Brasil, readjustment of the gas allowance around R$70 and the creation of a ¨trucker voucher¨ of R$1,000. the vote on the text in the Federal Senate is scheduled for this Wednesday. In case all these proposals are approved, the estimated impact on public coffers is around BRL 35 billion. With that, the Brazilian currency could be reached and lose even more value against the USD.
Want the Daily Market Pulse delivered straight to your inbox?