Daily Market Pulse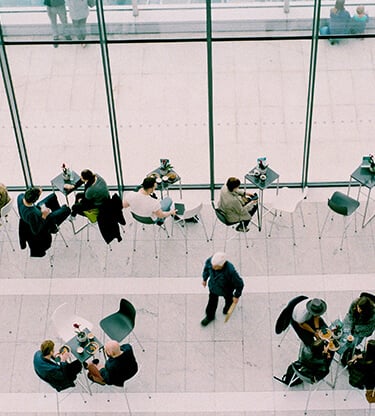 Inflationary pressures reaffirm the hawkish stance from the Fed
USD
The U.S. Dollar closed the previous week with strong inflation data, as Core Personal Consumer Expenditure (PCE), the favourite gauge of inflation used by the Fed, recorded 3.4% year over year. The inflation figures met market expectations and released the highest statistics in almost three decades, reaffirming the hawkish stance from the Fed. The U.S. Dollar Index, a benchmark used to measure the dollar's performance against a basket of six major currencies, closed out the week with modest losses, taking a break from the rally originated by the previous Federal Open Market Committee. On Friday, equity markets edged higher despite the higher government bond yield following strong PCE inflation figures. The week ahead promises a steady flow of data with U.S. unemployment figures and Non -Farm Payrolls as the main headline to close out the week on Friday. Ahead of the NFPs, ISM Manufacturing PMIs and ADP Employment Change will also provide some useful input for investors to mount up their positions.
On Monday (06/28): Fed's Williams Speech | Dollar Fed Manufacturing Business Index | Fed's Quarles speech

On Tuesday (06/29): Redbook Index | Housing Price Index | Consumer Confidence | API Weekly Crude Oil stock

On Wednesday (06/30): ADP Employment change | Chicago Purchasing Managers' Index | Pending Home Sales

On Thursday (07/01): OPEC Meeting | Challenger Jobs Cuts | Continuing Jobless Claims | Initial Jobless Claims | Markit Manufacturing PMI | ISM Manufacturing Employment Index | ISM Manufacturing PMI | ISM Manufacturing Prices Paid | ISM Manufacturing New orders | Total Vehicle Sales

On Friday (07/02): Non-Farm Payrolls | Good and Services Trade Balance | Average Hourly earnings | Average Weekly hours | Goods Trade Balance | Labor Force Participation | Unemployment Rate | Factory orders | CFTC Gold NC Net Positions | CFTC Oil NC Net Positions
EUR
The common currency benefitted last week from solid Eurozone PMI figures and German IFO data, which hinted at strong fundamentals and encouraged European morale bolstering demand for the EUR amid a recovering global risk sentiment. The week ahead will require investors' attention on Tuesday as German inflation figures are due following the broader Eurozone inflation on Wednesday, which might add pressure to a dovish European Central Bank. Despite the encouraging data coming from Europe, policymakers have expressed that the situation in Europe is very different from the U.S. and that they are not expecting to adjust the monetary policy in the foreseeable future. The dovish stance from the ECB weighs on the EUR as expectations have turned that ECB officials will not adjust monetary policy even if macro readings show that the economic recovery is boosting inflation, it is unlikely to lift the Euro.
On Monday (06/28): ECB's Panetta speech | ECB's De Guindos speech

On Tuesday (06/29): Services Sentiment | Consumer Confidence | Industrial Confidence | Business Climate | Economic Sentiment Indicator | ECB's President Lagarde Speech | German Consumer Price index

On Wednesday (06/30): Consumer Price Index - Core | Consumer Price index | German unemployment rate

On Thursday (07/01): ECB's President Lagarde Speech | Markit Manufacturing PMI | Unemployment Rate | German Retail Sales

On Friday (07/02): Producer Price Index | CFTC NC EUR Net Positions
GBP
The British pound closed last week under pressure amid a surprisingly dovish Bank of England that failed to meet market participants' hawkish expectations. However, Sterling losses were limited thanks to a restoring global risk sentiment which prevented the pair from falling further. Despite the negative outlook, market participants have noticed that a shift in One-month risk reversals, a gauge of calls and puts, showed higher Call premiums vs puts, which suggests that positioning for the cable has been mounting for a bullish run. The week ahead will have important U.K data releases kicking off on Wednesday with Gross Domestic Product (GDP) for Q1, which will be followed by BoEs Governor Bailey's speech on Thursday.
On Tuesday (06/29): Nationwide Housing Prices | Consumer Credit | M4 Money Supply | Mortgage Approvals

On Wednesday (06/30): BRC Shop Price Index | Total Business Investment | Current Account | Gross Domestic product | Total Business Investment | BoE Haldane speech

On Thursday (07/01): Markit Manufacturing PMI | BoE Governor Bailey speech

On Friday (07/02): CFTC GBP NC Net Positions
JPY
The Japanese Yen tested the multi-month and year-to-date lows during the previous week against the greenback. The Japanese economy continues to struggle to control the surge in coronavirus cases, and the safe-haven appeal of the currency weighs on the recovering risk-on sentiment. Inflation figures in the U.S. on Friday released solid PCE figures, which encouraged 10-year Treasury Yields to rally but failed to ignite any appreciation on the JPY. On the other hand, a breakthrough in infrastructure spending talks in Washington added to the attractiveness of the USD, leaving the JPY to sustain pressurized momentum. However, policymakers continue to raise concern that sectors are experiencing weakness and remain under severe conditions due to the surge in COVID-19 cases. Growth differentials in the U.S. vs Japan continue to weigh on the JPY but the week ahead will provide fresh impetus with the Bank Of Japan summary of opinions to be released today and Tankan Large Manufacturing Index for Q2 due on Thursday.
On Monday (06/28): BoJ Summary of Opinions

On Tuesday (06/29): Jobs/Application Ratio | Unemployment rate | Retail Trade | Larger Retailer Sales

On Wednesday (06/30): Industrial Production (PREL) | Construction Orders | Housing Starts | Consumer Confidence Index | Annualized Housing Starts

On Thursday (07/01): Tankan Large Manufacturing Outlook | Tankan Non-Manufacturing Outlook | Tankan Large Manufacturing Index | Foreign Direct Investment | Jibun Bank Manufacturing | 10-y Bond auction

On Friday (07/02): Monetary Base | CFTC JPY NC net Positions
CAD
The Loonie recovered from two-month lows against the greenback during the previous week amid a surge in oil prices and a recovering risk-on sentiment that limited the demand for USD. The West Texas Intermediate (WTI) appreciated 3.8% during last week, recording the best performing week for the American price standard since October 2018. The rise in oil prices feeds momentum on the Loonie as 11% of Canadian economic activity is related to the black gold. This week, market participants will now turn the focus to the upcoming OPEC meeting on Thursday, which is due to touch base on the output supply of crude oil and discuss the re-entry of Iran and their agreement with their nuclear initiative, among other points of the agenda. Additionally, investors will receive Gross Domestic Product readings on Wednesday, Markit Manufacturing PMIs on Thursday, and International Merchandise Trade on Friday.
On Wednesday (06/30): Raw Material Price Index | Industrial Product Price | Gross Domestic Product

On Thursday (07/01): Canada Day | Markit Manufacturing PMI

On Friday (07/02): Imports | International Merchandise Trade | Building Permits | Exports
MXN
The Mexican Peso rallied 4.02% against the greenback last week, recovering from the 3.97% losses originated from the rally ignited by the latest Federal Open Market Committee. The sharp recovery in MXN comes off the back of global risk-on sentiment restoring investor appetite and interest rate hike from Banxico as a response to the latest 6% inflation figures released during the past week. Policymakers are keen to avoid further fluctuations, which could prevent Mexico from reaching its target inflation rate and the central bank expects inflation to converge at 3% in Q3 2022. This week, the Mexican trade balance will release May results today, while Fiscal figures on Wednesday.
On Monday (06/28): Trade Balance

On Wednesday (06/30): Fiscal Balance
CNY
The onshore Yuan recovered after testing the May lows against the dollar, following the recent rally of the greenback amid the hawkish stance of the Fed. The People's Bank of China has warned against one-way bets of the Yuan, which hit a three-year high against the USD in late May. Policymakers adjusted reserve ratios to control the surge in CNY prices, which eased the crushing demand for the CNY, and as global expectations continue to take better shape, Chinese companies have witnessed a slowdown due to the rally in Crude Oil prices that has impacted cost structures. This week, economic activity indicators will provide a fair estimation of the Chinese economy with Non-manufacturing PMI and NBS manufacturing PMIs to be released on Wednesday, followed by the Caixin Manufacturing PMI on Thursday.
On Wednesday (06/30): Non-Manufacturing PMI | NBS Manufacturing PMI

On Thursday (07/01): Caixin Manufacturing PMI
BRL
The Brazilian Real sallied 2.77% against the greenback amid a weaker dollar and the short-term effects of the Brazilian Central Bank's (BCB) interest rate hike. The Real, one of the worst-performing emerging market currencies in 2020, has been strengthening over Q2-2021 thanks to an encouraging uptick in macroeconomic data and inflation results. However, questions surrounding future economic reforms and a constant corruption turmoil are likely to dim prospects for the FX rate in the medium term. This week, Brazil will have an interesting flow of information, kicking off on Tuesday's Inflation Index, followed by the Unemployment rate and Budget surplus figures on Wednesday.
On Tuesday (06/29): Inflation Index/IGP-M

On Wednesday (06/30): Unemployment Rate | Primate Budget Surplus | Nominal Budget Balance

On Thursday (07/01): HSBC PMI Manufacturing | Trade Balance

On Friday (07/02): Fipe's IPC Inflation | Industrial Output
Want the Daily Market Pulse delivered straight to your inbox?