Daily Market Pulse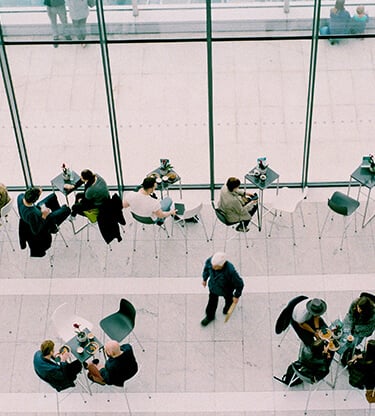 Dollar rises as safe-haven flows continue to dominate markets
8 minute read
USD
Over the weekend, the United States, the European Union, and other Western nations opted to impose limited penalties on Russia while also excluding some Russian financial institutions from participating in the global payment system, SWIFT. The dollar fell 0.4% in Friday's session as the measures imposed were insufficiently punitive. Furthermore, it is becoming evident that geopolitical uncertainties emanating from Eastern Europe may preclude the Fed from considering a 50bps raise at the March meeting, despite the fact that inflationary pressures remain. Meanwhile, the Federal Open Market Committee believes it will soon be prudent to raise the federal funds rate target range, owing to inflation well above the FOMC's longer-run aim of 2% and a solid job market. The US Dollar Index nudged up early Monday, reflecting the risk-averse market environment. The benchmark 10-year U.S. Treasury bond yield is down more than 3% at 1.9% and U.S. stock futures are down between 1.5 and 2.25%. Moving forward, The Chicago Purchasing Managers Index and Dallas Fed Manufacturing Business Index data for February will be featured on the U.S. economic calendar, but geopolitical headlines are likely to continue to dominate the market movement.
02/28/2022: Chicago PMI (Feb)
03/01/2022: ISM Manufacturing PMI (Feb) | Markit Manufacturing PMI (Feb)
03/02/2022: ADP employment change (Feb) | Fed Powell's testimony
03/03/2022: ISM service PMI (Feb) | Nonfarm productivity Q4 | Markit PMI Composite (Feb) | Fed William's speech
03/04/2022: Nonfarm Payrolls(Feb) | Labor force participation (Feb) | Unemployment rate (Feb)
EUR
The Euro closed 0.68% higher on Friday before opening with a bearish gap on Monday. As investors continued to monitor developments around the Russia-Ukraine war, the Euro recovered from its lowest level since June 2020. Russian troops were closing in on Kyiv, the Ukrainian capital, but there are signs that Russia could agree to halt the invasion and seek a diplomatic solution. The Euro fell slightly on Monday morning as the battle in Ukraine continued and the West issued more sanctions against Russia over the weekend. Ukrainian officials are scheduled to meet with Russian colleagues at the Belarus border, but Ukraine has expressed skepticism about the negotiations. Meanwhile, European Central Bank (ECB) President Lagarde stated that the central bank is prepared to take whatever action is required within its obligations to preserve price and financial stability. Going forward, traders will be watching for ECB President Lagarde's address in the afternoon, as well as geopolitical headlines to drive Euro prices.
02/28/2022: ECB Lagarde Speech | ECB Panetta speech
03/01/2022: ECB Lagarde Speech
03/02/2022: HICP (Feb) | ECB de Guindos speech
03/03/2022: Markit PMI Composite (Feb) | Unemployment rate (Feb) | ECB monetary policy meeting accounts
03/04/2022: Retail Sales (Jan)
GBP
The Pound Sterling closed at 0.22% higher on Friday before losing its uptrend this morning while posting tepid gains. This happened as investors took a breather after fleeing to safe-haven currencies such as the dollar and the yen in the aftermath of Russia's invasion of Ukraine. Markets opened lower on Monday as investors processed the latest round of sanctions imposed on Russia in response to the invasion of Ukraine. The United Kingdom, the United States, the European Union, Canada, and Japan have decided to bar Russian financial institutions from the global payment system SWIFT. The EU and the United Kingdom have also banned Russian jets from entering their airspace. Furthermore, the UK announced on Monday that it will bar Russian corporations from money markets and transferable securities as well as block British entities from transacting with significant Russian financial institutions. The FTSE 100 fell on Monday, in line with its European rivals, as investors digested the risk-off atmosphere following the latest round of sanctions imposed on Russia in response to the invasion of Ukraine.
03/01/2022: Markit Manufacturing PMI (Feb) | BOE Mann's speech | BOE Saunders speech
03/02/2022: BOE Cunliffe's speech
JPY
The Japanese Yen closed 0.02% lower in the previous session against the greenback. The Yen fell on Monday and underperformed as a safe-haven asset against the US dollar. Investors flocked to safer assets after Russian President Vladimir Putin placed Russia's nuclear deterrence forces on high alert Sunday, amid a global response to the invasion, with Western nations increasing sanctions against Russia's financial system. In response to Russia's invasion of Ukraine, the Japanese government is likewise developing financial penalties that will impose "maximum consequences" on Russia. On Monday, the Nikkei 225 Index increased 0.19%, while the wider Topix Index gained 0.57%, as advances among index heavyweights offset losses in technology firms, while investors continued to examine the economic repercussions of the Russia-Ukraine war.
03/03/2022: Unemployment rate (Jan)
CAD
The Loonie closed 0.80% higher in the previous session before consolidating its gains this morning. This comes as investors reacted positively to news of concerted Western sanctions against Russia, which targeted its banks but excluded its oil industry. Meanwhile, Canada's government budget shifted to a CAD 3.58 billion surpluses in December 2021 from a CAD 16.15 billion deficit the previous year. It was the first superavit issued since the pandemic began in March 2020. Furthermore, manufacturing sales in Canada are projected to have increased by 3.9% from the previous month in January 2022, marking the largest gain since July of 2020 and accelerating from a 0.6% increase the previous month. Furthermore, the price of a barrel of West Texas Intermediate is growing by more than 5% at $97.00 this morning. Moving forward, geopolitical events and data from the Canadian economic docket will give new impetus for the Loonie.
02/28/2022: Current account | Industrial Product Price | Raw Material price
03/01/2022: Gross Domestic Product (MOM)(Dec) | Gross Domestic Product Annualized (QOQ)(Q4) | Markit Manufacturing PMI (Feb)
03/02/2022: Bank of Canada Interest Rate Decision | Bank of Canada Rate Statement
03/03/2022: BoC Governor Macklem's speech
03/04/2022: Building Permits | Labor Productivity | Ivery Purchasing Managers Index
MXN
The Mexican Peso surged 1.03% in the last session before continuing its uptrend this morning. This comes as investors weighed the Russia-Ukraine situation and the U.S. dollar's decline on Friday. Meanwhile, Mexico's GDP increased 1.1% year on year in the fourth quarter of 2021, down from 4.5% the previous quarter but still higher than original predictions of 1%. Primary activities expanded the greatest, while industrial activities and services production fell. Furthermore, because Mexico's foreign trade net position has worsened, the country's current account surplus shrank rapidly to USD 2,958 million in the fourth quarter of 2021. This is down from USD 17,208 million in the same period in 2020. Going forward, traders will look for geopolitical updates as well as broader market sentiments to drive Peso prices.
02/28/2022: Jobless Rate (Jan) | Jobless Rate s.a. (Jan)
03/02/2022: Fiscal Balance (Jan)
CNY
The Chinese Yuan closed 0.09% higher in the previous session against the greenback. On Friday, the Yuan rose, staying around a four-year high and standing out for its durability against major rivals as global tensions roiled markets. Analysts contended that the Yuan has been somewhat resistant to external risk aversion because of large foreign currency receipt holdings of onshore enterprises resulting from a trade surplus position in recent years. Others have speculated that Western sanctions against Moscow may help the Chinese currency in the long run by encouraging Russia to boost its yuan holdings. In other news, the Shanghai Composite and Shenzhen Component indexes both advanced 0.32% on Monday respectively, as investors attempted to shrug off fears of the escalating Russia-Ukraine crisis and new Western sanctions.
03/01/2022: NBS Manufacturing PMI (Feb) | Non-Manufacturing PMI (Feb) | Caixin Manufacturing PMI (Feb)
03/03/2022: Caixin Services PMI (Feb)
BRL
The Brazilian Real closed 0.62% lower in the last session against the greenback. As a result, the currency broke an upward trajectory of six consecutive weeks of appreciation. However, in February, the currency is expected to end the month with an accumulated high of 3%. Meanwhile, the conflict in Ukraine is causing a rise in the prices of numerous goods including fertilizers, wheat, and oil. This weekend Bolsonaro commented that peace is the best option to avoid price jumps. In this sense, Brazil will maintain its position of neutrality vis-à-vis war, adopting a posture of caution and balance. Elsewhere, due to the Carnival holiday, there will be no trading today and tomorrow.
28/02/2022: Carnival Holiday
01/03/2022: Carnival Holiday | Trade Balance (Feb)
02/03/2022: Carnival Holiday | Foreign Exchange Flow | Focus Bulletin
03/03/2022: PMI Industrial Markit (Feb)
04/03/2022: IPC-Fipe (Feb) | GDP (Q4) | Industrial Production (Monthly) (Jan)
Want the Daily Market Pulse delivered straight to your inbox?