Daily Market Pulse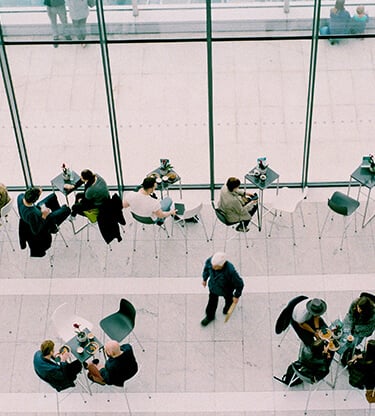 Investor enthusiasm continues
5 minute read
USD
Investor enthusiasm continues overnight as US equity markets move higher while oil and the USD remain pressured. After closing over 350 points higher and closing above the psychological level of 24,000 yesterday, DOW Futures are pointing towards an opening of over 200 points later this morning. The USD is trading lower this morning against the EUR, JPY, GBP, and CAD, as some states in the US begin to ease lockdown restrictions. Although medical experts are warning that these states may be opening too early, Georgia has begun allowing residents to dine at restaurants and go to movies. Adding to investor optimism was a report from the Wall Street Journal that General Motors, Ford, and Fiat Chrysler were targeting May 18th as a date to resume production. As investor confidence grows, traders are once again looking to take on risk and move away from safe-haven USD trades and back into currencies. Treasury yields are moving higher with the 10-year note up at 0.6555% and the 30-year bond higher at 1.2517%. Look for the inverse relationship between equities and the USD to continue.
EUR
EUR/USD has moved higher overnight, breaking above moving average levels and breaking through resistance levels, which is a positive sign for the single currency. Adding to the positive sentiment, cases of the coronavirus are slowing, and later today, Spanish PM Sanchez will present a plan to ease the country's lockdown. French President Macron will also be giving his ideas for reopening the economy. Italy presented their plan yesterday as the three most affected countries lock to start getting back to normal. Traders also are keeping an eye on the upcoming ECB meeting this Thursday to see if the central bank can come up with a helpful stimulus package that European leaders have been unable to do. The ECB is expected to leave rates unchanged and if there are no further changes in QE programs, this could negatively affect the EUR. There are still some analysts who are concerned that, while the peak of virus infection may have passed, the reopening of economies may be happening too soon and any second wave of infection would see a much worse reaction by the EUR.
GBP
GBP/USD is trading higher this morning as PM Boris Johnson settles back into running the government and contemplating the next steps. Once again traders are taking note of technical levels that are pointing towards the pound moving higher. The currency has moved above the moving averages, a bullish sign. UK traders got a bit of unexpected news as the Premier League clubs announced their aim to return on June 9th. Analysts expect the PM to move slowly in reopening the economy, making sure that testing is in place to reduce the chance of a second wave of infections. The country remains closed until May 7th and any announcement of new steps is not expected until later this week. Currently, there are 4 million British citizens who have been furloughed. Finance ministers, unions, and businesses will be meeting to put together a plan for reopening.
JPY
USD/JPY is lower this morning breaking support levels and trading near overnight lows. There were no real surprises in economic news as Japan's unemployment rose 0.1% to 2.5% in March which matched expectations. The Bank of Japan has been forced to expand monetary policy due to the pandemic's impact on the Japanese and global economy. Expectations for economic activity have turned significantly weaker due to the virus and GDP is expected to contract to -0.5% in the fiscal year 2020. This will cause a mild dilation in 2020 before the expected reversal and increase in 2021. While currently on hold, analysts are now expected to issue more debt and there is a belief that the BOJ will ease further moving its negative call rate to -0.2% from the present -0.1%. The current move in the USD/JPY has put trades in an oversold position so one has to be wary on a reversal and "short-covering" occurring based on any news releases.
CAD
USD/CAD is trading lower this morning despite the slide in oil prices as USD selling is affecting all currencies. The Canadian dollar seems to be reacting more to equity appetites at the moment than to oil prices. The USD/CAD has fallen through significant support levels for the first time in nearly two weeks and part of this move can be attributed to stop loss selling of long USD/CAD positions as the market moved through support levels. The technical trading effect may not yet be over and there is a possibility of the USD/CAD falling further. While the loonie seems to be ignoring the move in oil, we will not. West Texas Intermediate, the U.S. benchmark oil trade, has fallen $2.50 to $10.22 per barrel, while Brent crude traded lower at $19.09 per barrel. Continued fears over storage capacity worldwide is the main reason for the sell-off.
CNY
While the spread of the coronavirus is expected to result in a global economic recession, investors expect that China will be among the first group of countries to get back on their feet after a poor first quarter. March economic indicators show the economy is moving forward and domestic consumption and investment should move forward sooner rather than later. It will be interesting to see how external demand weighs on the Chinese economy. Global economies need to get back to normal for China to regain footing as a major exporter around the world.
Want the Daily Market Pulse delivered straight to your inbox?