Daily Market Pulse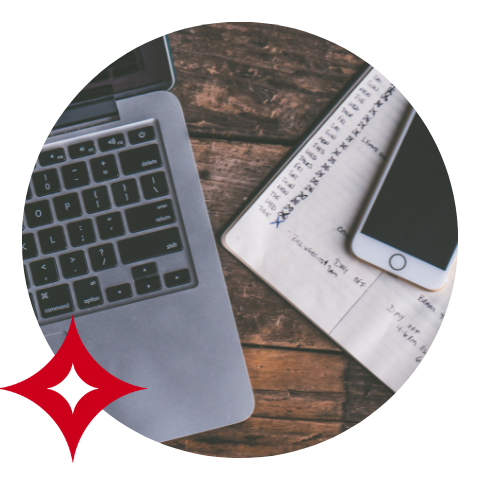 Dollar rally takes a breather
USD
The positive move in risk sentiment makes it tough for the greenback to outperform its rivals early Tuesday. As a result, the U.S. dollar Index fell this morning after Monday's turbulent action and 0.8% rise. Still, the greenback remains near historical highs against its major rivals, owing to expectations that the Federal Reserve will further tighten monetary policy to combat rising inflation. Also, on Monday, a number of Fed officials expressed their commitment to fighting inflation, even at the risk of some economic pain and increased market volatility. In the early European session, U.S. stock index futures are up more than 1%. Later in the day, traders will see the Conference Board's September Consumer Confidence report for fresh momentum.
EUR
After losing 0.8% on Monday, the Euro is trading in positive territory early Tuesday. According to European Central Bank (ECB) Chief Economist Philip Lane, the significant rate rises should signal to firms and workers that demand circumstances will be less favorable. Later in the session, ECB President Christine Lagarde will speak at a Bank of France event about the financial stability risks associated with the digitalization of financial services.
GBP
Following record low levels yesterday (closed 1.7% lower), the British Pound recovered some ground on Tuesday. Still, the Pound is expected to remain under pressure. Many analysts predict it could soon approach parity or perhaps sink below $1. Investors have examined the recent tax cuts and are wary of the country's budgetary viability. Meanwhile, the Bank of England stated that it is following market developments and would examine the Sterling slide and the new budget plan's impact at its November meeting. Traders are now waiting for the central bank's top economist, Huw Pill, to arrive later in the morning, hoping for some clarity on the next moves taken by the central bank.
JPY
The Japanese Yen is 0.35% lower against the U.S. dollar today, continuing its bearish trend. Japan's 10-year government bond yield fell below the central bank's 0.25% upper policy limit this morning, as the Bank of Japan announced a surprise bond-buying operation. The BOJ stated that it is purchasing government securities with maturities ranging from 10 to 25 years for 100 billion yen, as well as bonds with maturities ranging from 5 to 10 years for 150 billion yen. At its September policy meeting, the BOJ reaffirmed its -0.1% goal for short-term interest rates and 0% objective for 10-year government bond yields. This resulted in even greater interest rate differentials with the United States.
CAD
The Loonie is recouping some of its losses from yesterday when it fell more than 1% against the U.S. dollar. Traders flocked to the safe-haven greenback in response to increasing growth concerns and the likelihood of increased interest rates. In addition, the price of oil, one of Canada's primary exports, fell to 9-month lows, weighing on Loonie. In terms of monetary policy, Governor Tiff Macklem stated that the Bank of Canada needs to raise interest rates in order to bring inflation back down. Nonetheless, a lower-than-expected inflation reading reduced expectations of how quickly the Bank of Canada will continue to raise interest rates, while the U.S. Federal Reserve has become increasingly hawkish. Elsewhere, Investors are still assessing the impact of Storm Fiona, which hit the country's east coast on Saturday.
MXN
The Mexican Peso fell (0.79%) yesterday for the second day in a row as the U.S. dollar and treasury yields continued to rise, putting pressure on emerging-market currencies. For the second day in a row, one-month USD/MXN implied volatility rose to 12.86%, the most in more than two months. Mexico's swap rates rose on Monday, extending last week's gains as U.S. yields rose. This week's important local driver is the Bank of Mexico's rate announcement on September 29. Bloomberg questioned 19 analysts, and all of them predicted a 75 basis point increase to 9.25%.
CNY
Despite new central bank measures to preserve the currency, China's Yuan fell further on Tuesday, as fresh hawkish words from U.S. Federal Reserve officials pointed to additional dollar gains. The Yuan's midpoint fell to a new 27-month low on Monday, despite the People's Bank of China (PBOC) reintroducing a 20% FX forward risk premium to discourage dollar purchases. If the current Yuan slide continues, the PBOC has more instruments at its disposal to stop losses, such as directing state banks to sell dollars or limiting the supply of offshore Yuan, and analysts believe they will use them if necessary. Analysts also stated that good economic fundamentals are critical to the Yuan's support.
BRL
The Brazilian currency started the week on the wrong foot (closed 2% lower on a Monday), marked by external risk aversion. In addition, the headlines of the grind of the Pound sterling over the new tax cut scheme have dialed in further risk aversion in the markets. In this scenario extending to several other developed economies, emerging currencies, including the Real, can be tested again. While several Central Banks discuss rate increases, the Central Bank Brazilian looks like it has reached the end of its monetary tightening cycle to 13.75%. Most recently, inflation slowed to 8.7% in the 12-month period. Elsewhere, election results predicting Bolsonaro's defeat are expected to ramp up volatility in the Brazilian markets and could bring more violence to an already polarized country.
Want the Daily Market Pulse delivered straight to your inbox?