Daily Market Pulse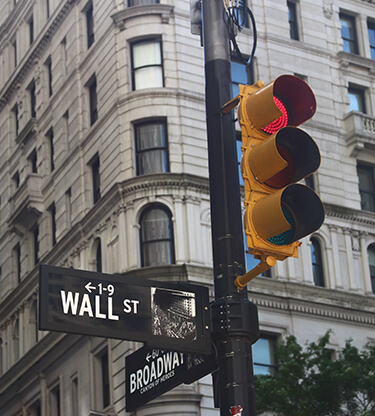 Dollar takes a breather as USD 3.5 trillion stimulus package is eyed
USD
The U.S. dollar index, a coefficient that tracks the performance of the greenback against a basket of six major currencies, edges slightly higher (0.08%) during early hours on Monday's session. However, the market mood remains upbeat following the results of the German elections which showed SPD taking the lead and the Evergrande crisis woes dilute. Finance Minister Olaf Scholz seems to be on track to become Chancellor for the German economy. However, the race is not over yet and SPD will have to collaborate with kingmakers FDP and the Greens to secure the leadership, who differ on several critical issues. The CDU, Angela Merkel's party could remain in power although it would need to persuade the kingmakers to create a coalition. Talks to form a new government are set to last for long months. The probable participation of the business-friendly FDP soothes markets fearing substantial regulation. On the other hand, Evergrande's efforts and Beijing's massive liquidity injections seem to have convinced investors that the crisis will remain local, easing out the risk perception among market participants. Last week's recovery in global equity markets was substantially tied to renewed calm which keeps feeding rallies for S&P to extend gains. Moreover, U.S. Lawmakers have yet to make progress on raising the preventing default by raising the debt ceiling. A showdown is due in Congress on this sensitive subject which markets are currently dismissing. The fate of the USD 3.5 trillion infrastructure bill is also set to be sealed, potentially by Thursday. Coming up, Several Fed officials are due to take the stage after the explicit tapering signal released during last week's Federal Open Market Committee and monetary policy statement. Fed Chair Powell indicated a reduction in bond-buying is coming in November and would end by mid-2022.
On Monday (09/27): Durable Good Orders ¦ Nondefense Capital Goods Orders
On Tuesday (09/28): Housing Price index ¦ Consumer Confidence ¦ S&P/Case Shiller Home Price Indices
On Wednesday (09/29): Pending Home Sales
On Thursday (09/30): Core Personal Consumption Expenditure ¦ Gross Domestic Product Price Index ¦ Personal Consumption Expenditures Prices ¦ Initial Jobless Claims ¦ Gross Domestic Product ¦ Chicago Purchasing Managers' Index
On Friday (10/01): Personal Consumption Expenditures ¦ Core Personal Consumption Expenditures ¦ Personal Income ¦ Personal Spending ¦ Manufacturing PMIs
EUR
The EUR remains offered during the early hours of the trading session following the results of the German elections weighing on the common currency. German Social Democrats marginally won Sunday's election as per projected results and claimed a "clear mandate" to lead a government for the first time since 2005 and to end 16 years of conservative leadership under Angela Merkel. The SPD of Olaf Scholz took the lead by 2 pp over the CDU, with 26% vs 24%. The technical win leaves German leadership in limbo as the result stands are consistent with expectations that the main parties will need to compromise significantly over the next few months to form a coalition. Market participants believe that a pure left coalition (SPD, Greens, and Die Linke) is a very close call. Coming up, President of the European Central Bank Christine Lagarde is scheduled to provide a speech while U.S. durable good orders data will be eyed. European Morale indicators are expected on Wednesday, warming up for inflation figures and the Unemployment rate for the bloc by Thursday.
On Wednesday (09/29): Services Sentiment ¦ Consumer Confidence ¦ Industrial Confidence ¦ Business Climate ¦ Economic Sentiment Indicator
On Thursday (09/30): Consumer Price Index - Core ¦ Consumer Price Index ¦ Unemployment rate
On Friday (10/01): Markit Manufacturing PMI
GBP
The Pound Sterling advanced against the dollar during the early hours of Monday's session, capitalizing 0.31%. Last week, Andrew Bailey, Governor of the Bank of England (BoE) commented that current conditions would allow it to raise rates in response to rising inflation and that policymakers could hike rates before concluding its bond purchasing programme. Two members of the Monetary Policy Committee (MPC) voted for an early end of the debt purchase, which signaled a progressive change in stance from committee members which could extend in upcoming meetings. The hawkishness of the BoE keeps sterling on the front run while market mood sticks to cautious optimism as Evergrande jitters start to dilute amid corporate efforts and policymakers injecting billions in liquidity into the system to ease the impact. However, gas shortages keep the economy in echo, as U.K petrol retailers said that 50-90% of stations are running dry in some areas and the supply chain crisis may derail the economic recovery. The longer the crisis lasts, the greater the pressure on the cable. The week kicks off with Andrew Bailey's speech later today while on Thursday sensitive Gross Domestic product reading can bring significant volatility to the pair.
On Wednesday (09/29): BRC Shop Price Index ¦ Nationwide Housing Price ¦ NetLending to Individuals
On Friday (10/01): Markit Manufacturing PMI
JPY
The Japanese Yen extended losses against the greenback amid higher U.S. treasury yields due to FOMC tapering optimism and China's Evergrande default fears fading away. The rising U.S. treasury yields continue to advance reaching 1.45% on Friday as investors digested the Fed announcement to start withdrawing stimulus in its monetary policy statement. Coming up, market participants expect Bank of Japan (BoJ) Governor Kudora's speech and the release of the BoJ monetary policy meeting minutes which will provide a good peek at policymakers' comments. Moreover, Retail Sales, Industrial Production, and Unemployment rate are expected later on the week, with Takan Large Manufacturing index taking the state as a significant driver for the Yen and looking to close out the week with morale indicators in Japan.
On Monday (09/27): Corporate Service Price Index
On Tuesday (09/28): BoJ Monetary Policy Meeting Minutes
On Wednesday (09/29): Retail Trade ¦ Larger Retailer Sales
On Thursday (09/30): Industrial Production ¦ Foreign Bond Investment ¦ Foreign Investments in Japan Stocks ¦ Construction Orders ¦ Housing Starts
On Friday (10/01): Jibun Bank Manufacturing PMI ¦ Consumer Confidence Index
CAD
The Loonie attempted to advance against the dollar, although the pair bounced off its two-week lows during the early hours of today's trading session. The loonie was underpinned by higher crude oil prices hitting the highest level since July providing serious support to the commodity-linked currency. The West Texas intermediate is looking to register its 5th consecutive session recording gains as it currently tests USD 75 per barrel resistance amid crude oil inventories shortages amid output impacts and bottleneck effects on supply chains. Data-wise, investors will stay tuned to upcoming Gross Domestic Product reading and Markit Manufacturing PMIs towards the end of the week.
On Thursday (09/30): Gross Domestic Product ¦ Raw Materials ¦ Industrial Production
On Friday (10/01): Markit Manufacturing PMI
MXN
The Mexican Peso kicked off the week on the back foot, retracing 0.24% as the European session checks the morning. Frictions between Mexico and the U.K. keep the peso tamed as the British government seeks new bilateral trade deals following the UK's exit from the European Union. In response to a comment from Boris Johnson expressing his interest in joining the North American pact, President Lopez Obrador said that the treaty has three signatories and that such consideration should be jointly discussed between member states and that we can't get ahead of ourselves. Coming up on Thursday the Central Bank will hold its interest rate decision as well as publish its Fiscal Balance for the month of August.
On Monday (09/27): Economic Activity
On Tuesday (09/28): Unemployment Rate ¦ International Reserves Weekly
On Thursday (09/30): Net Outstanding Loan ¦ Overnight Rate ¦ Budget Balance
CNY
The Chinese Yuan remains subdued against the dollar, falling back 0.06% amid China's highly indebted property developer continuing to struggle to pay its dues, despite No Lehman style risk is imminent. However, companies' efforts and Beijing's massive liquidity injection seem to have convinced market participants that the debt crisis will remain local, easing down risk-averse pressures in global markets. Moreover, China expands its tech crackdown by declaring all crypto activities "illegal" as the Peoples' Bank of China makes way for its digital currency weighing over 10% for cryptocurrencies during Friday's announcement. We expect Non-manufacturing PMI and NOBS manufacturing PMI on Thursday, which will be a national day celebration extending until the Friday session.
On Thursday (09/30): Non-Manufacturing PMIs ¦ NBS Manufacturing PMIS
BRL
The Brazilian real retraced 0.5% during the Friday session as market participants digested the imminent tapering announcement from Fed policymakers and Brazil Central Bank hiking its benchmark Selic rate by 100 bps and hinting at further hikes for the upcoming meeting. Business representatives in Brazil expressed their discontent with the central bank's decision to raise its Selic rate to 6.25%. Several unions and business lobbies have criticized policy tightening at this point in the country's recovery from the Pandemic. Participants believe that the hike penalizes people and businesses at a fragile moment of recovery from the economic impact of the pandemic, compromising and putting the effective recovery at risk and increases the probability of a recession next year.
On Monday (09/27): FIPE CPI - Weekly ¦ Construction Costs ¦ Consumer Confidence ¦ Outstanding Loans ¦ Personal Loan default rate
On Wednesday (09/29): PPI Manufacturing ¦ Primary budget Balance ¦ Nominal Budget Balance ¦ Net Debt % GDP
On Thursday (09/30): Inflation IGPM ¦ National Unemployment Rate ¦ Central Government Budget Balance
On Friday (10/01): Markit Manufacturing PMI ¦ Trade Balance
Want the Daily Market Pulse delivered straight to your inbox?