Daily Market Pulse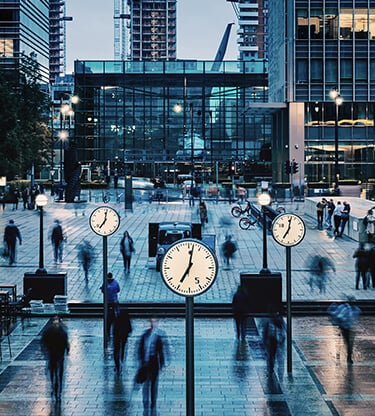 Have we begun the road to recovery?
5 minute read
USD
Have we begun the road to reopening? This seems to be the fact as local and national plans are being discussed. The USD is lower this morning against EUR, GBP, JPY, and CAD as traders take some profit on "long" positions, and some safe-haven trades are taken off the books. Looking at currency futures positions there was an increase in "short" positions over the last week. As the mood towards reopening becomes more optimistic. DOW Futures are higher this morning, indicating a positive opening for US equity markets of around 150 points. Investors are looking at the news of reopening as a positive sign, as well as the fact that viral hospitalizations in New York have been receding for the last 14 days. Comments made by US officials on Sunday were both optimistic and pessimistic. Treasury Secretary Mnuchin expects the economy to rebound in the third quarter. He said, "I think as we begin to reopen the economy in May and June you're going to see the economy really bounce back in July, August, September". On the other end, economic advisor Kevin Hassett expects the unemployment rate to rise to a level of around 16% or higher in the next jobs report, which will be released on May 8. US Treasury yields are higher this morning, with the 10-year note trading at 0.6210% and the 30-year bond trading at 1.1947%.
EUR
EUR/USD begins the week trading higher as virus cases on the continent are falling and countries are looking towards removing restrictions and reopening. Europe's largest countries have all reported strong improvements in viral statistics. Spain reported their lowest amounts of deaths in over a month and PM Sanchez announced more people could leave their homes for a walk or exercise beginning May 2nd. Italy also reported a reduction in fatalities and plans to reopen starting May 4th, while French President Macron will propose a plan to ease restrictions on Tuesday. The ECB will meet later this week on Thursday and the focus will be on whether or not they expand its Pandemic Emergency Purchase Program (PEPP) which is currently at EUR750 billion. The continued inability of European leaders to agree on a fiscal stimulus could force the ECB into further action. As economies successfully reopen, it could give traders some confidence in EUR buying.
GBP
GBP/USD is also higher this morning as PM Boris Johnson returns to work. As virus cases are declining, there is some speculation that lockdown measures may be eased. He has been quoted telling all to "stay patient", so there is less risk for a second wave of infection. Social distancing measures in the UK are set to expire on May 7th. Analysts expect the PM to remain cautious, as to not make a misstep in the easing process. Brexit is also on the PM's agenda. Negotiations continue as Great Britain remains in the transition period although there have been no real discussions lately regarding the UK exit. There have been talks of a possible extension in the UK move to leave the EU but to this point, PM Johnson has been against that plan. As talks resume any positive comments would be beneficial to the GBP.
JPY
USD/JPY is also lower this morning after the Bank of Japan, (BOJ) during their meeting on Monday decided to keep rates unchanged at -10 bps and maintain the 10-year JGN yield target at 0.00%. The Japanese central bank also announced an increase in corporate bond and commercial paper purchases. The BOJ also said the economy is "likely to remain in severe situation for the time being" due to the impact of the coronavirus pandemic. GDP could shrink as much as -5.0% in fiscal 2020. Core CPI could also fall to -0.4% as the central bank stated the future developments remain unclear and that economic activity and prices remain skewed to the downside. USD/JPY, however, is pushing lower as traders once again look at JPY as a safe-haven alternative.
CAD
USD/CAD also is trading lower this morning, near the lower end of the overnight trading range. As global risk sentiment becomes a bit more supported as countries look towards reopening, this is having more effect on the Canadian dollar than the continuing pressure on oil prices. After showing some recovery last week, traders are seeing some renewed selling oil amid concerns that production cuts will not be enough considering the collapse in demand due to the viral outbreak. Oil prices this morning are lower, with the U.S West Texas June futures falling $1.49 to $15.45, while Brent crude fell $0.44 to $21.00 per barrel. Technically, the USD/CAD has some room to fall further and could be added by traders reversing their USD/CAD long positions.
CNY
The latest data released by China's National Bureau of Statistics (NBS) showed that profits earned by China's industrial firms fell 34.9% in March due to the coronavirus pandemic. Cases of the virus continue to fall in China with only 3 new cases reported on August 26, as opposed to 11 a day earlier. The Asian market seemed immune to the continuing mystery regarding North Korean leader Kim Jong Un. According to the Chinese Foreign Ministry, they could not get any information regarding the North Korean leader's health. Concerns about his health remain as he has missed several appearances over the last few days. If his health problems are true the market concern will be over who the successor is to lead North Korea. This will be an ongoing situation moving forward.
Want the Daily Market Pulse delivered straight to your inbox?