Daily Market Pulse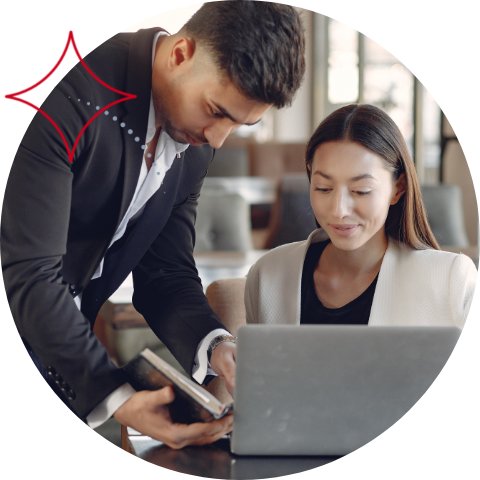 Dollar drops near three-week low amid Fed pivot speculations
USD
Following the release of poor macroeconomic data from the United States on Tuesday, the greenback came under severe selling pressure, with the U.S. dollar Index (DXY) losing 0.93%. Despite the risk-averse market atmosphere reflected by declining U.S. stock futures, the dollar is struggling to stage a recovery early Wednesday and remains near three-week lows. This is exacerbated by expectations that the Federal Reserve may halt the pace of interest rate hikes later this year. Also, the latest batch of data showed that U.S. private sector activity declined for the fourth consecutive month in October, indicating that tighter financial conditions are already having an impact on the economy. Going forward, the September Trade Balance and New Home Sales figures will be released later in the day on the U.S. economic calendar.
EUR
During the American trading hours on Tuesday, the Euro gained 0.93% on the day. The common currency continues to rise and has crossed parity this morning, trading at its highest level in six weeks. The upside is backed by a weakening greenback amid growing expectations that the Federal Reserve might decrease the pace of rate hikes in order to avoid over-tightening. Furthermore, the European Central Bank is set to deliver a second consecutive 75bps rate hike tomorrow, lifting borrowing costs to their highest level since 2009 in order to combat inflation, which reached a new high of 9.9% in September. Simultaneously, officials have already signaled the need to begin unwinding the EUR 5 trillion in government bonds on the bank's balance sheet, putting pressure on European banks.
GBP
The Pound took advantage of the dollar's weakness yesterday, rising more than 1.7% and reaching levels close to those seen in mid-September. Today, the Pound appeared to be extending its gains as investors hailed Rishi Sunak's election as Prime Minister. During his first address, he underlined the government's priority of economic stability and confidence, offering some respite to markets shaken by former Prime Minister Liz Truss's mini-budget. Meanwhile, Sunak has decided to postpone the Monday economic strategy until November 17. Investors were also braced for another interest rate hike from the Bank of England next week, with a 75 basis point increase expected, pushing borrowing costs to levels not seen since 2008. Some of the upward momentum was also due to the dollar's weakening as bad U.S. economic statistics fueled fears of a recession.
JPY
As the Bank of Japan increased its bond-buying activities on October 26th in an effort to keep rates within target and arrest the Yen's freefall, the Japanese Yen rebounded 0.68% for the day. The BOJ offered to buy 350 billion Yen in bonds with 10- and 25-year maturities, which was 100 billion Yen more than had been expected. It also increased its bond purchases across the yield curve, including bonds with maturities of three, five, and more than twenty-five years. As a result, JGB rates fell sharply in tandem with global peers, reflecting growing anticipation that the U.S. Federal Reserve may pause the pace of rate increases soon in order to review the impact of recent hikes on the economy. In other news, Japan's leading economic indicator index was raised higher to 101.3 in August 2022 from a preliminary reading of 100.9 and a final value of 98.9 in July.
CAD
The Canadian dollar continues its upward trajectory today, having closed 0.7% higher yesterday. As a result, Lonnie is trading at over a three-week high, with bulls encouraged by higher crude prices and an improvement in risk appetite. Today, investors were also braced for another interest rate hike from the Bank of Canada. The central bank is likely to raise interest rates by 75 basis points for the second time in a row. However, some investors are not ruling out a softer 50 basis point hike as inflation has retreated from its high, and recent unemployment data has indicated a looser labor market. Even though annual consumer inflation in Canada fell for the third month in a row to 6.9% in September, it was still somewhat more than expected as food costs continued to rise.
MXN
The Mexican Peso is extending its gains today after rising 0.27% against the U.S. dollar on Tuesday. The Peso surged as risk sentiment improved, global bond yields fell, and crude oil prices rose. Investors also kept an eye on a flurry of business profits in the neighboring U.S., which prompted them to back industrial behemoths. On the macroeconomic front, the Mexican economy expanded by 5.7% year on year in August 2022, above expectations of a 3.3% increase and boosting the case for Banxico to tighten rates fast, bolstering the Peso further.
CNY
The Yuan recovered dramatically from a record low versus the dollar after big Chinese state-owned banks sold dollars in both onshore and offshore markets to support the ailing Yuan. After issuing multiple steps to reverse currency depreciation and curb capital outflows, the People's Bank of China instructed state-owned banks last month to support the currency in offshore markets. Due to a stronger dollar, uneven monetary policy, and lingering concerns about China's economy, the Yuan has been under pressure since April and has hit multiple record lows in recent sessions. It also suffered in the aftermath of the Communist Party Congress, which saw President Xi Jinping strengthen his control in a move that experts regarded as a continuation of policies such as Covid Zero, which has weighed on the economy and markets.
BRL
The Brazilian Real fell 0.2% versus the U.S. dollar Wednesday as investors continued to dump Bolsonaro-related assets while Lula's poll numbers rose. With less than a week until the runoff vote, Brazil's leftist presidential candidate, Luiz Inacio Lula da Silva, leads President Jair Bolsonaro by 7% points, according to a new IPEC poll. In terms of data, Brazil's annual inflation rate fell to a one-and-two-year low of 6.85% in mid-October, above market expectations of 6.75%, but consumer prices rose by a more-than-expected 0.16% in the month. Furthermore, Brazil's central bank has already raised interest rates to 13.75% from a record low of 2% in March last year, and markets anticipate that the central bank would defer interest rate hikes in today's meeting.
Want the Daily Market Pulse delivered straight to your inbox?