Daily Market Pulse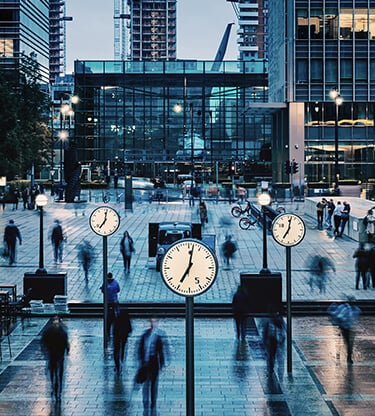 Dollar slips ahead of key data
6 minute read
USD
Markets appear to have become cautious early Thursday ahead of key data releases from the United States. Following Wednesday's rally, when the U.S. dollar index recovered some of its losses and closed 0.28% higher, it slipped slightly on Thursday morning. Meanwhile, investors received some solace from the Fed minutes, which did not suggest an even more aggressive approach to combat rising prices, yet, the central bank remains strong in its vow to combat inflation with 50bps rate hikes in June and July. Also, volatility has risen as the risk of a U.S. recession, the impact of China's lockdowns, and the Ukraine war simmer. Stocks were mixed Thursday as traders weighed Federal Reserve minutes that struck a less hawkish tone with Premier Li Keqiang's dismal remarks on China's economy. Moving forward, the U.S. Bureau of Economic Analysis will announce its second estimate of first-quarter GDP growth later in the day.
EUR
Early Thursday, the Euro is steadied after posting losses of 0.51% in Wednesday's session. In yesterday's speech, Klaas Knot, a member of the European Central Bank's Governing Council, said he supports President Christine Lagarde's new policy timeline, which calls for the end of negative interest rates by the end of the third quarter. Meanwhile, the sentiments of Knot, a hawkish member of the Governing Council, contrast with those of his Austrian counterpart, Robert Holzmann, who called for a half-point rise in July on Tuesday. That is twice the magnitude suggested by Lagarde. Since 2014, the ECB's deposit rate has been negative, and it now stands at -0.5%.
GBP
The British pound registered little gains on Wednesday, closing 0.34% higher as buyers remained supportive. However, the currency remains on the back foot this morning amid risk aversion. Domestically, the UK's finance minister, Rishi Sunak, is anticipated to provide fiscal relief for households burdened by rising bills, paid in part by a windfall tax on oil and gas revenues. Furthermore, UK automobile output declined 11.3% year on year to 60,554 units in April 2022, owing to persistent chip shortages and supply chain concerns worsened by the Ukraine situation. In other news, the FTSE 100 rose in line with its European peers on Thursday as investors absorbed the minutes from the last U.S. Fed meeting.
JPY
The Japanese Yen lost 0.39% yesterday, although, revived its momentum on Thursday morning following favorable travel news. Investors examined minutes from the most recent Federal Reserve policy meeting, which revealed that officials are prepared to raise interest rates by half a point at each of the next two sessions in June and July to curb soaring inflation, as widely expected. Markets are also anticipating a statement from Prime Minister Fumio Kishida about plans to resume allowing foreign tourists in June, easing border controls even further. The move comes after the government authorized some small package tours for foreign visitors to be run on a trial basis earlier this month. In mixed trade on Thursday, the Nikkei 225 Index dipped 0.27% while the wider Topix Index rose 0.05%, as losses in chip-related companies offset gains in economic reopening and travel plays.
CAD
The Loonie closed marginally higher against the greenback yesterday, although, it snaps its gains this morning. In recent news, the Canadian 10-year government bond fell to a four-week low of 2.75%, tracking a similar trend in U.S. Treasury yields as investors sought safety amid persistent concerns that aggressive monetary tightening might harm global economic development. Despite signals of slowing global growth, the Bank of Canada is set to maintain its tightening cycle at its meeting next week after consumer inflation for April exceeded expectations at 6.8%, the most in over 31 years. In other news, Canada's S&P/TSX Composite closed 0.5% on Wednesday, extending gains for the fourth consecutive day supported by heavyweight energy firms, while investors assessed Fed's monetary decision yesterday.
MXN
The Mexican Peso extends its bullish pace today, supported by robust economic data after it closed positively (0.07%+) in the last session against the greenback. In the latest data releases, Mexico's Gross Domestic Product (GDP) showed an expansion of 1.8% year on year in the first quarter of 2022, accelerating from 1.1% in the previous period and exceeding preliminary predictions of 1.6%. Also, Manufacturing output increased the highest while service output increased the fastest. The primary sector, on the other hand, saw a significant slump. With that said, the Mexican economy grew by 1.0% quarterly, following a flat result in the previous quarter.
CNY
The Chinese Yuan closed 0.47% lower against the greenback in the previous session. Despite China's efforts to mitigate the damage caused by a tight coronavirus policy, the Yuan fell to its lowest level in a week versus the U.S. dollar, weighed down by concerns about a prolonged economic slowdown. Extended Covid lockdowns in major Chinese cities shook the country's output and consumption, with data showing a steep downturn in April. Furthermore, investors weighed the negative comments by Premier Li Keqiang about China's faltering economy. The Chinese government implemented extensive policies to help firms and promote demand, including fiscal and monetary measures. Analysts, however, believe that the practical impact of such measures will be limited if the country's tough zero-Covid policy continues intact. Investors are also expecting additional major rate cuts and fiscal stimulus.
BRL
In the last session, the Brazilian currency closed in green; 0.34% higher, amid stable agricultural and mineral commodity prices. The global narrative persists in acting on emerging currencies, without major changes in the geopolitical situation. Meanwhile, investors must continue to digest the impacts on government debt after the approval of the bill that amends the ICMS statutory tax, as well as how quickly this change will be reflected in consumer behavior. The Brazilian Chamber of Deputies yesterday approved a bill that determines a limit between 17% and 18% for the state ICMS tax on fuel, gas natural resources, electricity, communications, and public transport.
Want the Daily Market Pulse delivered straight to your inbox?