Daily Market Pulse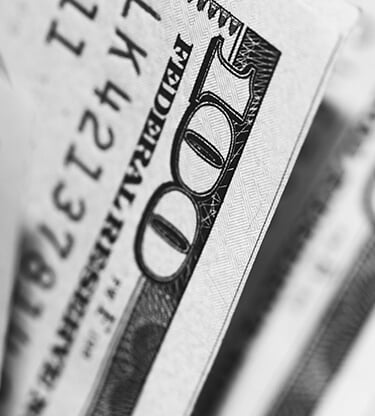 Risk trading moves USD lower today
6 minute read
USD
The USD begins this shortened week lower as the global economy begins to emerge from the Coronavirus pandemic. Traders seem to be looking at riskier currency trades as the market seems more focused on the global recovery. Concerns about the US-China tension continues, although both countries continue to honor the trade deal, despite the ongoing tension surrounding Hong Kong. Beijing has described the US decision to limit the listing of Chinese companies on the US exchanges, as well as curbs on companies such as Huawei, as hostile. DOW Futures are much higher this morning, rising over 500 points indicating a strong start to this week's trading as optimism remains over potential vaccines to combat the Coronavirus. Novavax started their first human study on Monday and the company hopes for initial results in July. Many states across the US are beginning to ease their lockdown procedures as the country attempts to return to some sort of "normal". US Consumer Confidence is due out this morning and is expected to rise from 86.9 to 88, a small improvement, but one that could give investors further equity buying impetus. US Treasury yields are higher with the 10-year note at 0.6949% and the 30-year bond trading at 1.4129%.
EUR
EUR/USD trading close to overnight highs as hopes of a return to normal and falling virus statistics boost the single currency. Technically, the EUR has broken through resistance levels and is trading above the 50-day moving average which is a "bullish" sign. Statistically, German virus cases have risen only 0.2%. Italy, which has been the hardest-hit country in the EU recorded the lowest number of deaths since March, and deaths in Spain have fallen as well. Adding to this positive feeling, the German IFO business climate rose to 79.5 in May, which beat expectations. ECB member Francois Villeroy de Gala has described the Pandemic Emergency Purchase Program (PEPP) as a "masterpiece", which may be expanded by the ECB later this week. Lastly, it looks like Austria, on the members of the "Frugal Four", maybe open to accept some grants in the new EU recovery fund Austria, Netherlands, Sweden, and Denmark initially opposed the Franco-German plan for granting - not lending - money to the hardest-hit countries.
GBP
GBP/USD is also trading higher this morning, amid reports that the EU is reportedly ready to make some concession in Brexit negotiations. Technically, the charts turned positive as resistance levels were broken as the pound crossed last week's trading high. PM Boris Johnson's decision to gradually open businesses in June is being met as a positive move by traders. Lower virus statistics were published on Monday, but they are being looked at with some trepidation as the "weekend effect" concerns remain, meaning data is not fully updated on non-working days. There is some negative news coming out of Britain as senior advisor to the PM, Dominic Cummings is being criticized for violating lockdown rules, and traveling while infected with the virus. Traders at the moment are not too concerned here. The Bank of England continues to talk about the possibility of negative interest rates, but traders seem to be getting used to this possibility. Brexit negotiations continue and hope remains that some agreement can be met by the June 2 deadline, at which either side can opt to extend the transition period. To this point, PM Johnson has ruled out this possibility. Brexit headlines will continue to influence the direction of the pound.
JPY
USD/JPY is trading towards the lower end of the overnight trading range. In the semiannual report on "Currency and Monetary Control", Bank of Japan Governor Kuroda stated that "powerful monetary easing measures" will support Japan's economic and financial activities. The BoJ will also continue to monitor virus impacts on the economy and the central bank "will not hesitate to take additional easing measures if necessary". The report also stated that the economy remains in an "increasingly severe situation", which will likely remain the case in the near term. It is hoped the economy will begin to improve, supported by accommodative financial conditions. The outlook remains "extremely unclear", and depends on the spread of the virus subsiding. At present, risks are "skewed to the downside". Technically, the currency pair is trading in a sideways mode, but momentum is gaining towards the downside, as failing to take out resistance levels, have seen traders reverse positions.
CAD
USD/CAD is trading much lower this morning as oil prices rose overnight. Brent crude futures rose $0.50 overnight to $36.03 per barrel, while US West Texas Intermediate crude rose $0.86 overnight to $34.11 per barrel. Fuel demand has risen as more cars are back on the road, with coronavirus lockdowns easing. Bank of Canada governor Stephen Poloz delivered his final speech on Monday, before stepping down next week. He noted that "dominant concerns" for virus response "was within the downside risk and the possibility that deflation could emerge". He stated that deflation and existing debt are two main ingredients fo depression, and that downside risk could emerge. He did say that the situation was "more like a disaster than a recession", and that confidence will be supported by "fiscal income supports" and a "reasonably swift return to growth". Traders seemed to largely ignore his warning and rally the currency based on improving oil prices.
CNY
PBoC Governor Yi Gang stated overnight that the Chinese central bank will continue with the currently targeted easing, even though the domestic economy is improving. These targeted measures will ensure liquidity to remain sufficient while lowering borrowing costs and provided cheaper credits. To this point, these measures have been working well. Yi added that the PBoC will continue to reform the loan prime are and benchmark lending rate. He did warn that the global economy continues to face severe challenges and that the current downturn "could very likely be worse than the global financial crisis in 2008". According to Fitch Ratings, China's NPC restrained approach to policy stimulus will help contain pressure on the country's sovereign rating. The Chinese government is expected to adopt a more flexible approach during the remainder of 2020 toward macroeconomic policy goals and with stimulus packages that rely more on fiscal measures than credit loosening.
Want the Daily Market Pulse delivered straight to your inbox?