Daily Market Pulse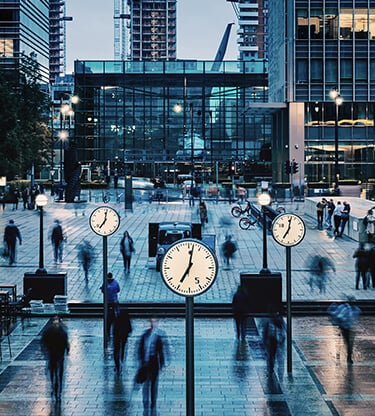 USD trades quietly ahead of Jackson Hole tomorrow
9 minute read
USD
The dollar is rising and stocks are edging lower this morning, as tensions are mounting ahead of Fed Chairman Jerome Powell's Jackson Hole speech tomorrow. Chairman Powell may indicate some form of Average Inflation Targeting (AIT), which would allow prices to "catch up" and "overheat" to compensate for past weak inflation. Such a policy would put pressure on the USD. Traders will also be focusing on US Durable Goods Orders, which has been released at 11.2%, previously at 7.7%. Yesterday's Consumer Confidence Number came in yesterday, which was a disappointing 84.8 in August, indicating the economic recovery is not going as great as expected. Balancing that was new home sales, which moved above 900,000 in July. According to a Reuters survey of economists, new orders for durable goods will rise by 4.3% in July. Dow Futures are higher this morning indicating a positive opening to the US equity markets later today of around 70 points. There will be a shakeup in the DOW 30 as Salesforce will replace Exxon Mobil, Amgen will replace Pfizer and Honeywell International will replace Raytheon Technologies in the Dow average. These changes are due to Apple's coming stock split, which will reduce the technology weighting in the price-weighted average. U.S Treasury yields are higher with the 10-year note at 0.7177%, and the 30-year bond at 1.4238%. The main focus here as well is the Powell speech tomorrow, as traders will be looking for clues over future monetary policy decisions.
EUR
EUR/USD is trading off overnight lows and is presently in the middle of the overnight trading range. The 50 and 100-day moving averages have converged and RSI is at 45. The coronavirus is once again front and center in Europe as infections are on the rise with Spain at the forefront. Governments are reluctant to impose wide lockdowns and are opting for localized measures to this point. That may change when temperatures begin to fall as summer ends and hospitals begin to encounter both flu and COVID-19 patients. The German Foreign Ministry announced an extension to the coronavirus travel warning for countries outside Europe until September 14, Reuters reports, citing a government source. German Health Minister Jens Spahn said that the coronavirus testing capacities in the country are limited, and on Wednesday, Germany reported 1,576 new infections, bringing up the total count to 236,429. Also, today a French Government Adviser warned that a second wave of the virus could hit the country as early as this November. The EUR may test lower levels during trading today.
GBP
GBP/USD is trading towards the top end of a quiet overnight trading range as technically, the moving averages are converging as well. The latest uptick in the pound has seen the RSI move to 66, but range trading should continue as Brexit pressure and some political concerns could weigh on the pound. There is speculation whirling about the political future of Prime Minister Boris Johnson. According to a column in The Times, the father in law of Johnson's special adviser Dominic Cumming said that the PM is struggling with the effects of coronavirus and may step down within six months. This comment was quickly denied by Downing Street, yet the comments in a highly regarded paper may continue doing the rounds as the government struggles to coordinate its policy around the disease. PM Johnson's rumored retirement would come after Brexit is completed as the transition period expires at year-end. These rumors, added to the concerns about a no-trade-deal exit have put pressure on the pound.
JPY
USD/JPY is trading off overnight highs and is currently testing support at the bottom of the overnight trading range. The currency pair is currently trading between the 50 and 100-day moving averages, with RSI at the 40-level. Former BoJ policymaker Takahide Kiuchi said the central bank is unlikely to ease further due to risks of banking-sector concerns. He said, "Japan will likely see more small and midsized firms go under as the pandemic's pain deepens, which could boost credit costs for lenders through next year. The pandemic has forced the BOJ to be more mindful of the risk of banking-sector problems, which means it can't cut interest rates easily," Kiuchi also said he expected GDP to take around five years to return to pre-pandemic levels. Also, core consumer inflation will hover in "slightly negative territory for about three years". Nevertheless, "the BOJ has already detached its policy from its 2% inflation target, which means it won't take action to prop up prices." The Japanese economy seems to be one of those that are taking longer to get around the pandemic and this could pressure JPY moving forward.
CAD
USD/CAD is trading lower this morning as WTI oil prices are on the rise as hurricane Laura reaches the Gulf of Mexico and has forced the closure of refineries and production facilities in the region. Technically, the three moving averages have converged and are pointing lower, as RSI is around 46. A move towards support levels later today is expected as the hurricane moves through the Gulf. The U.S. energy was preparing for a major hurricane strike. Oil producers evacuated offshore facilities and shut 1.56 million barrels per day of crude output, which is 84% of the Gulf of Mexico's offshore production, near the 90% outage that Hurricane Katrina brought 15 years ago. The market looks to be pricing in a possible near-term fuel shortage due to the hurricane. Brent crude oil futures rose $0.08 to $45.94 per barrel, while U.S. West Texas Intermediate crude was $0.02, at $43.33 per barrel. Both oil prices had reached a five-month high on Tuesday. The slight move downward on West Texas crude is partly due to concern over US consumer confidence and whether that cold force coronavirus induced job losses going forward. We may see the loonie move higher over the week.
MXN
President Andres Manuel Lopez Obrador called this Tuesday a stellar moment in Mexico's history, the point at which the battle against corruption, the country's worst plague, is at hand. Addressing his morning conference at the National Palace on the cases of former Pemex director Emilio Lozoya and former security secretary Genaro Garcia Luna, the president said that this is a great opportunity for Mexicans to banish corruption from public life. He explained that Garcia Luna, as Felipe Calderon's public security secretary (2006-2012), was at the service of one of the organized crime gangs, the closest thing to a narco-state, and at the same time was fighting rival gangs from the government. Lopez Obrador called for the truth to be known, for the recovery of what was stolen and for the punishment of those responsible.
CNY
Top U.S. and Chinese officials reaffirmed their commitment to a phase one trade deal, which has seen China lagging on its obligations to buy American goods, potentially boosting flows between the world's two largest oil consumers. Adding to the positivity around US-China, China is reportedly expecting a record amount of US soybean purchases this year as "lower prices help to boost purchases pledged under the Phase One trade deal", Bloomberg reports, citing people familiar with the matter. "The total imports from the US will probably reach about 40 million tons in 2020, which will be around 25% more than the 2017 level, the baseline year for the deal." In an interview with Fox Business yesterday, White House economic adviser Larry Kudlow said that China is implementing the phase one trade deal, and that" US Trade Representative (USTR) Robert Lighthizer is fine with China's implementation of the phase one deal so far." So, for the moment, all seems right with the US and China.
BRL
They call it the greatest spectacle on earth and for Brazil, "carnival" is everything. While Rio de Janeiro's carnival is Brazil's most famous, cities such as São Paulo have in the past few years been starting to make a name for themselves. With a spectacle of such proportions, preparation is everything and samba schools would normally already be getting ready for next year's carnival, due to be held in February 2021. Currently, São Paulo's carnival parade, the highlight of the festivities, has already been delayed by eight months until October 2021. But depending on how the crisis unravels, there is no guarantee it will not be delayed further. There are question marks over what Rio's plans are, too. Carnival is probably the most well-known casualty of Brazil's economic crisis. Tourism represents about 8% of Brazil's GDP. But businesses in all sectors across the country have been struggling. More than 60 million people who have been furloughed due to the pandemic have received the so-called "corona-voucher". Experts say that it has helped soften the blow of the pandemic in Brazil. Workers are receiving 600 reals, ($107) per month. For several years, Brazil had slowly been climbing out of a deep economic crisis and then came another hard blow. Between the start of the pandemic and mid-July, more than 700,000 businesses closed down - 99.8% of those businesses had fewer than 49 employees. Brazil's economy is expected to shrink by 5.7% this year and most experts agree that Brazil's crisis would have been worse if the most vulnerable had been left with nothing.
Want the Daily Market Pulse delivered straight to your inbox?