Daily Market Pulse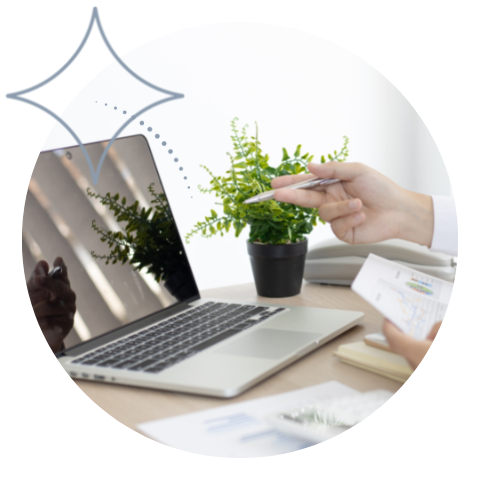 Dollar flat as markets wake up to a quiet morning
USD
Tuesday's markets are relatively quiet as investors prepare for the week's important macroeconomic events. The U.S. dollar index is flat, and the benchmark 10-year U.S. treasury yield is down near 4.2% on a daily basis. According to the S&P Global PMI surveys from the United States, business activity in the private sector continued to decrease at a faster rate in early October. Despite the poor statistics, Wall Street's major indexes gained between 1% and 1.3% yesterday, although stock futures are trading flat this morning. Elsewhere, experts say that the Fed will consider a lesser hike in December due to concerns over overtightening. Going forward, the Conference Board will release its October Consumer Confidence Index.
EUR
The Euro staged a modest rally (0.12%) on Monday but lost its bullish momentum today morning. After another round of negative PMI data today ahead of the European Central Bank's monetary policy meeting on Thursday signaled that a recession was unavoidable, the common currency dropped. The flash PMI data showed that the Eurozone economy entered a deeper slump at the start of Q4, consistent with GDP decreasing at a rate of approximately 0.2%. Meanwhile, the central bank is widely likely to raise interest rates by 75 basis points, pushing borrowing prices to their highest level since early 2009, following data last week that showed inflation hit a fresh high of 9.9% in September. Investors will now pay close attention to President Lagarde's news conference for views on quantitative tightening.
GBP
The British Pound gained ground on Tuesday while the country's political turmoil remained in the spotlight. Rishi Sunak will visit King Charles and deliver his first speech as Prime Minister, succeeding Liz Truss, who quit last week when her mini-budget was reversed. Investors are now hoping that the new government will provide more predictability and stability, as well as aid to calm financial markets. Because this was a widely anticipated move, market reactions were muted. In other news, Bank of England (BoE) Deputy Governor Dave Ramsden stated that they would take the necessary actions to return inflation to the goal while also noting that they must consider the decrease in the value of the Pound when deciding on a policy.
JPY
The Japanese Yen held steady against the dollar after rebounding quickly from a 32-year low on alleged intervention, but the Bank of Japan's diverging monetary policy and the country's reliance on imported goods remained a concern. The Bank of Japan meets later this week, where it is expected to maintain ultra-low interest rates in order to help the economic recovery. Meanwhile, Friday's price movement strongly suggested that Japan intervened in the currency market once more, with the Financial Times saying that the government likely spent $30 billion on its latest operations. In other news, Japan's significant reliance on foreign goods is keeping the Yen under pressure, as businesses are compelled to buy even more dollars to settle imports.
CAD
After falling 0.28% yesterday, the Canadian dollar continues to fall this morning amid weak market sentiment. Meanwhile, sources indicate that a few policymakers are concerned that overnighting monetary policy could harm the economy, prompting hopes that the U.S. central bank could moderate the pace of its rate-hiking cycle after the 75bps hike scheduled for next week. Domestically, investors are now looking forward to the Bank of Canada's interest rate announcement tomorrow for more information on the Bank's monetary policy stance. On the statistical front, early estimates show a 0.5% decline in manufacturing sales in September.
MXN
Following the release of economic statistics today, the Mexican Peso has begun to regain traction after a minor fall yesterday. Mexico's economic activity expanded 5.7% year on year in August 2022, up from 1.3% in July and beyond market expectations of a 3.3% increase. It was the most significant increase in economic activity since July 2021, as output in manufacturing and services advanced faster. Furthermore, mid-month CPI data indicated an 8.5% year-on-year increase in Mexican consumer prices, dropping more than expected from last month's 21-year high and relieving pressure on Banxico. In other news, a Fed policymaker expressed concern that the current rate hike path may be too aggressive, encouraging hopes of slower rate hikes and temporarily relieving pressure on Latin American currencies.
CNY
After the People's Bank of China issued the lowest midpoint fixing since 2008, the offshore Yuan fell to its lowest levels since statistics on offshore trading became available in 2011. The Yuan also depreciated during the Communist Party Congress, which saw President Xi Jinping strengthen his power in a move that observers regarded as a continuation of policies such as Covid Zero, which has been dragging on the economy and markets. Furthermore, investors reacted to conflicting domestic economic statistics, with China's GDP increasing faster than predicted in the third quarter, owing mostly to strong manufacturing activity, but retail sales, exports, home prices, and the labor market all fell in September.
BRL
The Brazilian Real fell more than 2% yesterday on anticipation that the Federal Reserve (Fed, the United States central bank) will halt the rate of increase in the country's interest rate and the tendency to seek U.S. currency witnessed outside. Meanwhile, Brazil's seasonally adjusted FGV Consumer Confidence Index slipped to 88.6 in October 2022, down from an over 2-1/2-year high of 89 the previous month. Following four months of gain, the newest score represents the first dip in consumer confidence. Elsewhere, the attention remains on the last stretch of the presidential election battle, with the second round only five days away and political tensions rising.
Want the Daily Market Pulse delivered straight to your inbox?