Daily Market Pulse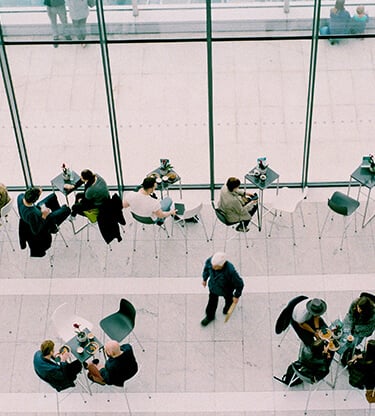 Dollar kicks off the week weaker amid mixed mood
USD
The U.S. dollar index, which tracks the performance of the greenback against a basket of six major currencies, kicked off the week on a low tone against most of its peers, amid a mixed market mood ahead of high impact data releases scheduled across the week ahead. Equity indexes are mixed globally, while the Benchmark U.S. treasury bond yield, which fell 4% on Friday, is clinging to modest daily gains near 1.65%. Moreover, U.S. House Speaker Nancy Pelosi said that Democrats have almost reached an agreement on a scaled-back version of U.S. President Joe Biden's spending bill, which is expected to be voted on later this week. Today, the Chicago Fed National Activity Index and Dallas Fed Manufacturing Business Index will provide a gauge for investors to assess the economic activity in the country. Additionally, on Tuesday, market participants will focus on Consumer Confidence ahead of the all-important Durable Good Orders and Nondefense Capital Goods Orders, set to be released on Wednesday, with low expectations over the outcome. Nonetheless, Gross Domestic Product figures are expected to slow down from 6.7% to 2.5% in Q3, amid the impact of the Delta variant and its sustained bottlenecks effect, which keep policymakers awake at night amid inflationary pressures. The week ahead will close with the release of the Fed's favourite gauge to measure inflation, the Personal Consumption Expenditure Price index, which is expected to increase from 4.3% to 4.7% on an annualized basis. On top of this, the Michigan University Consumer Sentiment Index will also be used as a major indicator of market morale in the country.
On Monday 10/25: Chicago Fed National Activity Index
On Tuesday 10/26: Housing Price Index ¦ New Home Sales ¦ Consumer Confidence
On Wednesday 10/27: Gross Domestic Product
On Thursday 10/28: Durable Good Orders ¦ Core Personal Consumption Expenditures
EUR
The EUR opened on a flat note this week after investors took profits in the recent moves against the greenback. Market participants await further input in order to position themselves ahead of key macroeconomic releases. IFO Business Climate Index and Expectations Index from Germany will be featured in the European docket on Monday. Looking ahead this week, the European Central Bank is what matters most, as market participants prepare for the ECB interest rate decision and monetary policy statement on Thursday. While most participants think that words speak more than actions, an increase in the pace of stimulus purchases can't be ruled out. Nonetheless, confidence indicators will complement comments from policymakers on Thursday, ahead of Gross Domestic Product and Consumer Price Index reading coming up on Friday.
On Tuesday 10/26: ECB Bank Lending Survey
On Thursday 10/28: Consumer Confidence ¦ Industrial Confidence ¦ Business Climate ¦ ECB Interest Rate Decision ¦ ECB Monetary Policy Decision ¦ ECB Press Conference
GBP
The British Pound advanced during the early hours of Monday morning, edging 0.33% higher amid a broader weakness on the dollar and Brexit headlines. Sterling remains firm amidst expectations that the Bank of England will be probably the first major bank to raise rates in the post-pandemic cycle, although economists warned that markets are already pricing the early rate hikes. Additionally, Brexit-led optimism feeds the upbeat sentiment surrounding Sterling, in light of the positive comments from the U.K. government on the Northern Ireland (NI) Protocol. The E.U. and U.K. will continue talks on post-Brexit trade rules for Northern Ireland on Tuesday in London. The role of the European Court of Justice in upholding and implementing those rules remains the biggest sticking point. Nonetheless, IHS markit PMI Composite jumped to 56.8, exceeding expectations at 54, adding support to the Pound.
On Wednesday 10/27 BRC Shop Price Index
On Friday 10/29: Net Lending to Individuals ¦ M4 Money Supply
JPY
The Japanese Yen kicked off the week relatively unchanged against the greenback amid broader dollar weakness capping losses for the Japanese currency. The U.S. benchmark 10-year bond yields trade lower at 1.63%, which undermines the demand for the greenback. The Treasury yields retraced, following U.S. treasury secretary Jannet Yellen's remarks on inflation, where the expected reading is to return to normal by the second half of 2022. On the other hand, the Japanese Yen gained support from upbeat PMI data, and the Bank of Japan's view on growth amid a reduction in its COVID-19 loan programme if the coronavirus infections continue to decline. Moreover, the Bank of Japan is due to meet on Thursday, where market participants expect for the BoJ Outlook report, followed by its interest rate and monetary policy statement. In addition, unemployment and inflation readings will be released on Thursday.
On Tuesday 10/26: Corporate Service Price Index
On Thursday 10/28: Foreign Investment in Japan Stocks ¦ Foreign Bond Investments ¦BoJ Monetary Policy Statement ¦ BoJ Interest Rate Decision ¦ BoJ Outlook report ¦ BoJ Press Conference
On Friday 10/29: Job/Applicant Ratio ¦ Unemployment Rate ¦ Retail Trade
CAD
The Canadian dollar stepped firmly against the greenback amid softer U.S. treasury yields and mixed mood in global markets. Market participants will remain tuned to the Bank of Canada's monetary policy meeting due to take place on Wednesday. Current weekly purchases of stimulus are running at CAD 2 billion, and the Bank of Canada could announce plans to officially bring an end to its stimulus program this year. In addition to the hawkish expectations, market participants will still keep in mind that the Loonie's performance comes to hand to hand with surging crude oil prices, which are expected to be sustained with The West Texas Intermediate remaining well above its USD 83 per barrel. Such conditions should help to support a stronger CAD heading into the year-end, although the market is wary of the upcoming OPEC + meeting on the 4th of November, which also coincides with the COP26 climate summit.
On Wednesday 10/27: BoC Rate Statement ¦ Bank of Canada Monetary Policy ¦ BoC Interest Rate Decision ¦ BoC Press Conference
On Friday 10/29: Raw Material Price Index ¦ Gross Domestic Product ¦ Industrial Production
MXN
The Mexican Peso advanced 0.4% during the early hours of the trading session amid a softer dollar, which erased gains after economists revised down the growth forecast in Mexico. The BBVA lowered its 2021 growth forecast for Mexico from 6.3% to 6.0%, pointing at internal consumption and low growth in the automobile sector as the main drivers of the slowdown. The bank noted that this is a slower recovery than what we are observing in other Latin American economies, and it is principally due to the absence of a countercyclical response. However, economists noted that formal employment is increasing at a solid pace and stated that easing inflation in Q2 2022 will provide an economic pick up for the country, increasing the forecasts for next year from 3% to 3.2%.
On Monday 10/25: Jobless Rate
CNY
The Chinese Yuan holds steady against the dollar as investors remain cautious ahead of a key week in global markets and the ongoing drama of Evrgrande's debt fallout. The real estate giant managed to avoid an official default by paying its USD 83 million interest payment, which had its final deadline this weekend. The payment bought executives further time to figure out a way of restructuring the outstanding debt after the company failed to agree on an acquisition deal with Hopson development to acquire 51% of its property management unit. Moreover, a recent outbreak of Covid in China keeps the market sentiment in check, as all travel into Beijing was banned, and the Beijing marathon was canceled in order to control the virus.
On Sunday 10/31: Non-manufacturing PMI ¦ NBS Manufacturing
BRL
The Brazilian Real retraced 1.7% during Friday's trading session, although the currency recovered before the end of the session, erasing gains and closing 0.15% higher against the greenback amid U.S. treasury yields falling up to 4% before the end of the week. Moreover, two senior officials in Brazil's economy ministry and their respective deputies announced their resignation, while the real plunged against the greenback in response to comments from Economy Minister Paulo Guedes regarding the government's intention to loosen Brazil's fiscal rules.
On Tuesday 10/26: Mid-month inflation
On Wednesday 10/27: Unemployment Rate
On Thursday 10/28: Inflation Index
On Friday 10/29: Primary budget Surplus
Want the Daily Market Pulse delivered straight to your inbox?