Daily Market Pulse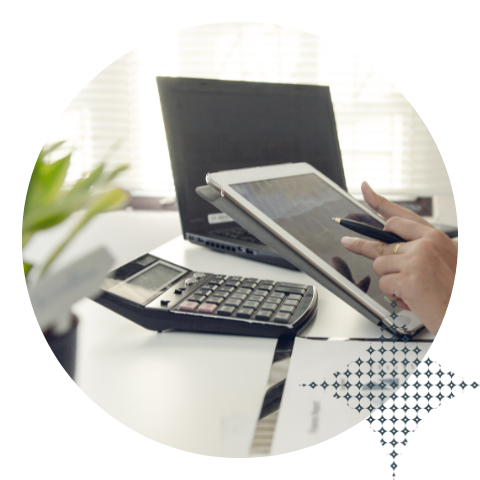 Markets steady ahead of FOMC
7 minute read
USD
The U.S. dollar, a major indicator used to track the performance of the greenback against a basket of six major currencies remains relatively stable during the early hours of the Monday session amid a broader cautious mood ahead of key Fed week. Market participants remain on the sidelines as Fed officials are set to hike its benchmark rate by 75 bps on Wednesday in an attempt to control soaring inflation. The U.S. treasury secretary Jannet Yellen warned of a slowdown in the U.S. economy over the weekend, although highlighted that recession is not inevitable. Fears of economic slowdown intensified after PMIs in the U.S. retracted for the first time since June 2020.
On Monday (07/25): Chicago Fed National Antcity Index
On Tuesday (07/26): Housing Price Index ¦ S&P Case Chiller home price Indices ¦ Consumer Confidence ¦ New Home Sales
On Wednesday (07/27): Durable Good Orders ¦ Nondefence Capital Goods Orders ¦ Pending Home Sales ¦ Fed Interest Rate Decision ¦ Fed's Monetary Policy Statements ¦ FOMC Press Conference
On Thursday (07/28): Gross Domestic Product Annualized ¦ Core Personal Consumption Expenditures ¦ Initial Jobless Claims
On Friday (07/29): Core Personal Consumption Price Index ¦ Personal Income ¦ Personal Spending ¦ Michigan Consumer Sentiment Index ¦ Chicago Purchasing Managers' Index
EUR
The common currency continues to progressively recover against the greenback after the pair faced parity a couple of weeks ago driven by a brother risk-off mood in global markets and monetary policy divergence from the ECB and the Fed. However, Europen policymakers seem to have finally shifted stance after 11 years of keeping rates below zero and announced its first interest rate hike of 50 bps setting its benchmark interest rate at 0%. Following the ECB announcement, the EUR rallied 2.2% and markets are now pricing another 50 bps rate hike in September.
On Thursday (07/28): Business Climate ¦ Consumer Confidence
On Friday (07/29): Gross Domestic Product ¦ HICP
GBP
Cable kicked off the week with the right foot, capitalizing 0.53% against the greenback during the early hours of the trading session. The jobless rate in the U.K. held at 3.8% despite expectations of a struggling economy. However, the number of people has increased suggesting that the living squeeze has not yet hit demand for staff, while growth in regular pay suggests that the BoE has leeway for another rate hike next month. As inflation creeps to the double digits, sterling seems to trade steady after Andrew Bailey confirmed his compromise to tame inflation.
On Friday (07/29): Nationwide Housing Prices ¦ Consumer Credit ¦ M4 Supply ¦ Mortgage Approvals ¦ Net Lending to Individuals
JPY
The Japanese Yen closed out the week with strong momentum, advancing 0.91% against the U.S. dollar and it consolidates these gains during the early hours of the Monday session. Japan's core inflation remained above the BoJ target for a third straight month in June. last Thursday, the BoJ projected inflation would exceed expectation by the end of 2022 although policymakers maintain their stance on ultra-low interest rates and signaled their resolve to remain an outlier in a wave of global central bank policy tightening. The latest core consumer inflation forecast increased from 1.9% to 2.3% in March 2023, although growth forecasts were reduced to 2.4% from 2.9% due to lingering supply constraints rising commodity prices, and impacts of further covid infections.
On Monday (07/25): BoJ Monetary Policy Minutes
On Wednesday (07/27): Coincident Index ¦ Leading Economic Index
On Thursday (07/28): Tokyo Consumer Price Index ¦ Unemployment Rate ¦ BoJ Summary of Opinions ¦ Industrial Production ¦ Retail Trade
On Friday (07/29): Annualized Housing Starts ¦ Construction Orders ¦ Housing Starts
CAD
The Loonie closed out the last week with gains of 0.89% against its US counterpart after the Bank of Canada unexpectedly increased its rates by 100bps which provided strong support to the CAD. As a result, the Loonie has become the best-performing G10 currency in the year to date. Investors remain worried about the imposition of strict Covid-19 measures in China, which raised concerns about the fuel demand outlook and continued weighing on oil prices. On that note, this is likely to undermine the fuel-linked Canadian dollar. Looking ahead, traders and investors will keep a close eye on the outcome of a two-day FOMC monetary policy meeting. Finally, on Friday, authorities will release the GDP for May, which could determine the next move for the USD/CAD pair.
On Thursday (07/28): CFIB Business Barometer / Payroll Employment Change
On Friday (07/29): GDP (May)
MXN
The Mexican Peso remained firm against the US dollar last week, outperforming its LATAM pairs. The MXN received support from a hot reading on consumer prices data which bolstered expectations of a further interest rate hike by the Banxico in its next meeting on the 11th of August. Inflation in the year through early July reached 8.16%, against an expected rise of 8.10%. For the upcoming week, the country releases June trade balance and employment figures, however, the highlight is Q2 GDP on Friday. Mexico's economy expanded by 1.0% quarter-over-quarter in Q1 and is expected to have grown by 0.9% in Q2.
On Monday (07/25): Economic Activity IGAE (May)
On Tuesday (07/26): International Reserves
On Wednesday (07/27): Trade Balance (Jun)
On Thursday (07/28): Unemployment Rate (Jun)
On Friday (07/29): GDP (2Q)
CNY
Once more, China's mortgage boycott crisis will continue to be the major theme this week. Last week, markets gained on talk that struggling developers might get central government funds to help them finish stalled projects and appease angry homebuyers. However, some market players do not believe that will happen given the risky financial speculation at the center of the industry's problem. Meanwhile, global companies operating in China transferred a record amount of funds overseas last month, the latest warning sign for officials concerned about capital outflows in the Covid-zero approach economy. Traders will closely monitor the Politburo, a meeting where a top decision-making body will gather to debate economic policies for the rest of the year. In general, the CNY might continue to suffer pressure against the greenback as the crisis in the property sector remains and the lingering Covid situation in the country.
On Monday (07/25): FDI (Jun)
On Wednesday (07/27): Industrial Profits (Jun)
BRL
Last week, the Brazilian real extended its losses (-1.67%) for the second trading week in a row, amid increased fiscal concerns and the USD bullish trend across the board. Market participants also assessed the institutional conflicts, with President Bolsonaro meeting with foreign diplomats to discuss the Brazilian electoral system - Bolsonaro reaffirmed his theories that electronic ballot boxes would be problematic. As a result, there was a negative reaction from the political community and international press. This week will bring several relevant data, it is important to watch the numbers on job creation on Thursday and the unemployment rate on Friday. In addition, the balance of payments and fiscal data will also be published this week.
On Monday (07/25): FGV Consumer Confidence (Jul) / FDI (Mar) / Form Job Creation (Jun) / Current Account Balance (Mar)
On Tuesday (07/26): IBGE Inflation IPCA-15 (Jul)
On Wednesday (07/27): Federal Debt Total (Jun)
On Thursday (07/28): FGV Inflation IGPM (Jul)
On Friday (07/29): Unemployment Rate (Jun) / Net Debt % GDP (May)
Want the Daily Market Pulse delivered straight to your inbox?