Daily Market Pulse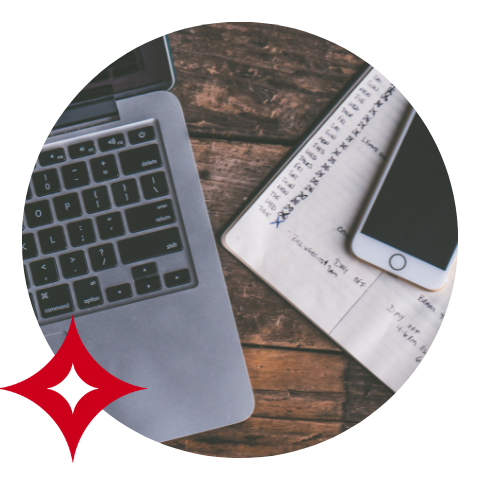 Dollar rebounds starting the new week
USD
Except for the Japanese Yen, major currencies are relatively calm at the start of the new week as investors prepare for the highly anticipated central bank announcements later this week. After falling 0.77% on Friday, the U.S. dollar index is beginning to recover. The 10-year Treasury yield in the United States fell below 4.2%, moving further away from a 14-year high, on anticipation that the Federal Reserve may moderate the pace of interest rate hikes later this year. Still, treasury rates are near to their highest since June 2008, owing to the Federal Reserve's increase in fed fund futures by 300 basis points since March. Going forward, S&P Global will release preliminary October Manufacturing and Services PMI statistics. Additionally, the Federal Reserve Bank of Chicago's National Activity Index will be scrutinized for fresh momentum.
Monday 24th October - S&P PMIs (Oct) | Chicago Fed National Activity Index (Sep)
Tuesday 25th October - Consumer Confidence (Oct) | Housing Price Index (Aug)
Thursday, 27th October - GDP Q3 | Durable Goods Orders (Sep)
Friday 28th October - PCE (Sep) | Michigan Consumer Sentiment Index (Oct) | Personal Income and Spending (Oct)
EUR
The Euro is trading lower today after gaining 0.78% on Friday. The common currency is under pressure following the announcement of disappointing economic statistics this morning. According to a preliminary assessment, the S&P Global Composite PMI fell further to 47.1 in October 2022, the lowest since November 2020, from 48.1 the previous month and below the consensus of 47.5. The most recent assessment showed that company activity has been declining for four months in a row. Furthermore, the S&P Global Services PMI in the Eurozone fell to 48.2 in October 2022 from 48.8 the previous month, showing dropping company activity levels for three consecutive months and at the fastest rate since February 2021. In other news, the European Central Bank is preparing to boost interest rates again this week as the focus shifts to how high it will eventually go.
Monday 24th October - S&P PMIs (Oct)
Tuesday 25th October - ECB Bank Lending survey
Thursday, 27th October - ECB Monetary Policy Decision
Friday 28th October - Business Climate and Consumer Confidence (Oct)
GBP
Sterling is trading in the green and continues to rise in the early European morning on Monday. Boris Johnson, the former British Prime Minister, announced the end of his bid to replace Liz Truss. Meanwhile, former chancellor Rishi Sunak reportedly has 165 backers before today's deadline and is expected to be the next Prime Minister. In other news, weaker-than-expected PMI data showed that UK business activity contracted by the most in nearly two years in October, indicating that the UK economy is on track for a potentially deep recession amid political and financial turmoil, a surge in natural gas prices, post-COVID supply-chain bottlenecks, and labor shortages.
Monday 24th October - S&P PMIs (Oct)
JPY
The Japanese Yen is down over 1% against the dollar on Monday, with investors focusing on the Bank of Japan's diverging monetary policy ahead of its meeting this week, undermining a suspected intervention by Japanese officials last week. The Yen has lost over 30% of its value versus the U.S. dollar this year as the BOJ committed to ultra-easy monetary policy to promote economic recovery, while the US Federal Reserve continues to raise interest rates to combat growing inflation aggressively. Meanwhile, Friday's price action strongly suggested that Japan intervened in the currency market once more, with the Financial Times claiming that the government likely spent $30 billion in its latest efforts to support the Yen after it fell to a 32-year low against the dollar.
Monday 24th October - Jibun Bank PMIs (Oct)
Friday 28th October - BoJ Interest Rate Decision
CAD
After gaining 0.91% on Friday, the Canadian dollar appears to be sliding this morning. Uncertainty over the economic headwinds caused by China's zero Covid policy, as well as mounting recession fears, dims the outlook for fuel demand. This, in turn, causes new selling around WTI crude oil prices, undermining the commodity-linked Loonie. Furthermore, increasing U.S. dollar demand is a drag on the Loonie. Meanwhile, the Bank of Canada is projected to raise its benchmark rate by 50 basis points this week, relaxing from the 75 basis point and 100 basis point hikes in the two previous meetings as growth concerns take center stage.
Wednesday 26th October - BoC Interest Rate Decision

Friday 28th October - GDP (Aug)
MXN
After gaining 0.23% on Friday, the Mexican Peso lost ground early today amid a risk aversion market sentiment. Meanwhile, according to the most recent data, retail sales in Mexico fell by 0.4% on a seasonally adjusted monthly basis in August 2022, the most since June 2021. The drop was consistent with the contractionary trend in retail sales in the United States, as central banks actively raised interest rates to limit consumer demand. In other news, traders are now anticipating September's half-month headline and core inflation readings of 0.53% and 0.35%, respectively. Later in the week, the unemployment rate and trade balance will be on the economic calendar.
Monday 24th October - Half Month Inflation (Oct)
Thursday, 27th October - Jobless Rate (Sep) | Trade Balance (Sep)
CNY
The offshore Yuan fell against the dollar, reaching its lowest level since 2011, as China's reshuffled top leadership failed to soothe concerns about China's zero-covid policy, shared prosperity plan, and sectoral crackdowns, which have dragged on Chinese assets for much of this year. Investors also responded to conflicting domestic economic statistics, with China's GDP increasing faster than expected in the third quarter, owing primarily to strong manufacturing activity, but retail sales, exports, home prices, and the labor market all fell in September. Other factors weighing on the Yuan include China's diverging monetary policy, which has required the People's Bank of China to maintain an accommodative stance while other major central banks are projected to tighten more to tackle growing inflation.
Monday 24th October - GDP Q3 | Trade Balance (Sep) | Retail Sales (Sep)
BRL
The Brazilian Real rose about 1% on Friday amid expectations that the Federal Reserve (Fed, the United States central bank) will halt the rate hike in the country's interest rate. The speech of Mary Daly, head of the Federal Reserve Bank of San Francisco, verified this assumption. Meanwhile, the Selic rate in Brazil is now at 13.75%, making the real particularly appealing for "carry trade" tactics, which include borrowing in a low-interest economy and putting the funds in a higher-returning market. Elsewhere, the focus remains on the political landscape, with only eight days till the second round of elections for the Republic's Presidency and certain state governments. In addition, election surveys showed incumbent President Jair Bolsonaro leading the presidential campaign.
Monday 24th October - BCB Focus Bulletin
Tuesday 25th October - MId Month Inflation (Oct)
Thursday, 27th October - Interest RateDecision | Jobless Rate (Sep)
Friday 28th October - Inflation Index (Oct)
Want the Daily Market Pulse delivered straight to your inbox?