Daily Market Pulse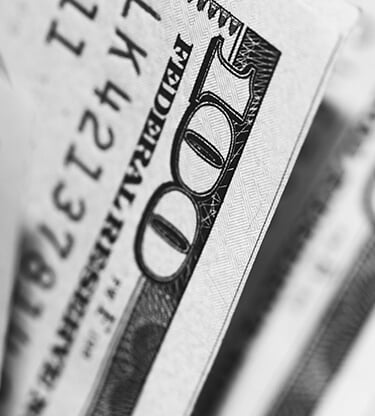 Dollar firm up on Fed's hawkish stance
USD
On Wednesday, the dollar benefited from flows seeking safe-haven currencies, with the U.S. dollar index (DXY) closing in positive territory. The cautious market atmosphere helped the U.S. dollar close 0.14% higher and maintain its lead over its rivals early Thursday. As a result, the dollar index has risen to its highest level in over two years, as Federal Reserve policymakers signaled their willingness to take more aggressive action to combat inflation, including a likely 50 basis point rate hike in May. Meanwhile, the dollar gained strength ahead of U.S. President Joe Biden's meeting with NATO allies, when he is anticipated to impose more penalties against Russia for its invasion of Ukraine. In other news, the S&P 500 fell more than 1% on Wednesday, while U.S. stock index futures are up slightly heading into the European session. Later in the day, IHS Markit will issue preliminary Manufacturing and Services PMI statistics for the United States. The U.S. economic calendar will include February Durable Goods Orders and weekly Initial Jobless Claims figures. Several (Federal Open Market Committee) FOMC members will also deliver speeches during American trade hours.
EUR
The Euro closed 0.23% lower on Wednesday before extending losses earlier this morning. The common currency lost value as a cautious market atmosphere underpinned by the Russian-Ukraine invasion kept investors sidelined from risky assets. On the data front, according to early estimates, the consumer confidence indicator in the Eurozone fell by 9.9 points from a month earlier to -18.7 in March 2022, the lowest level since May 2020 and below market forecasts of -12.9. Consumer confidence has plummeted to levels substantially below its long-term norm as a result of the conflict in Ukraine. Furthermore, while several EU member states are grappling with rising energy costs, Germany's ruling coalition has agreed on the second package of measures to alleviate the burden of growing energy costs on consumers and businesses. In other news, President Biden is set to meet with NATO leaders on Thursday to agree on new measures to assist Ukraine in combating Russia's invasion and to address rising concerns that Moscow may deploy chemical, biological, or other unconventional weapons in its attempt to occupy Ukraine.
GBP
The Pound Sterling closed 0.43% lower yesterday and continued its downtrend on Thursday morning amid the cautious market mood. The British Pound depreciated from a three-week high after the Office for Budget Responsibility stated net tax cuts announced on Wednesday offset only one-sixth of the tax increases implemented since Rishi Sunak became chancellor in February 2020. Sunak proposed a 6-billion-pound tax cut for workers, reduced fuel charge, and hinted at a future income tax decrease. Moreover, the government's fiscal watchdog predicts that inflation will reach a 40-year high of 8.7% this year, squeezing living standards the most since records began. Elsewhere, the FTSE 100 pushed higher towards one-month highs on Thursday, nearly fully recovered from the dip caused by the conflict in Ukraine while investors awaited PMI readings and the outcomes of NATO, G-7, and European Council meetings later in the afternoon. Going forward, IHS Markit will soon release preliminary Manufacturing and Services PMI data for the United Kingdom.
JPY
The Japanese Yen plunged 0.29% in the previous session against the greenback. The Japanese currency fell against the U.S. dollar on Thursday, reaching new six-year lows amid widening divergence between Japan and the U.S. on the prospects for monetary policy. This week, Bank of Japan Governor Haruhiko Kuroda reaffirmed the importance of maintaining ultra-easy monetary policy to promote Japan's economic recovery. Kuroda warned that rising consumer prices, fueled by greater energy and food expenses, will have a long-term negative impact on the economy, reducing corporate profits and household real income. His words contrasted sharply with recent comments from Fed officials indicating a willingness to tighten policy more forcefully in order to battle inflation. Higher commodity prices also weighed on the Yen, given Japan's role as a major importer of energy and raw materials, adding to the country's growing trade deficit.
CAD
The Loonie closed 0.06% higher in the previous session before losing its steam on Thursday morning. The Canadian dollar was trading around a two-month high against the U.S. dollar, owing to strong support from rising commodity prices, particularly crude oil. Brent crude increased 0.5% to $122.15 a barrel for the day. Meanwhile, global benchmark Brent bounced between gains and losses near $122 a barrel on news that the United States and the European Union are nearing an agreement to reduce Europe's reliance on Russian oil. In other news, the Toronto Stock Exchange's S&P/TSX composite index slid more than 0.5% on Wednesday, after closing at a record high the previous session, matching Wall Street's losses as investors worried about rising oil prices, supply constraints, and inflation.
MXN
The Mexican Peso closed 0.28% higher yesterday against the greenback and continued to edge up modestly during Thursday morning. The Mexican Peso capitalized against the U.S dollar, approaching its highest level since November 2021, as a consequence of increasing commodity and oil prices. Additionally, as a result of Russian sanctions, market expectations bolstered predictions of higher interest rates by the central bank despite evidence of a weakening economy. Mexico's central bank is anticipated to raise interest rates by 50 basis points this week, bringing borrowing prices to 6.5%, the most since March 2020, due to concerns about inflationary pressures. Elsewhere, Mexico's central bank pushed back two crucial monetary policy meetings this week to coincide with the country's annual banking conference in Acapulco, extending the adjustment in interest rates to combat the country's fastest inflation in two decades.
CNY
The Chinese Yuan closed 0.12% lower in the previous session against the greenback. The Yuan held its recent slide against the U.S. dollar on Thursday, remained under pressure as Covid lockdowns were reinstated and commodities prices surged, posing rising threats to China's economic growth. Analysts are growing increasingly skeptical that China can meet its 5.5% GDP growth target this year. The likelihood of additional monetary easing, with another reduction in China's reserve requirement ratio predicted in the second quarter, at a time when global central banks are raising interest rates, could also accelerate capital outflows and further weaken the yuan. Elsewhere, On Thursday, the Shanghai Composite sank 0.64%, while the Shenzhen Component fell 0.83%, snapping days of consecutive gains after Federal Reserve officials showed a willingness to tighten policies more forcefully to battle inflation.
BRL
The Brazilian Real hit the sixth consecutive day of highs this past Wednesday. The currency closed with gains of 1.9% – the strongest level for the currency in two years. High-Interest rates, attractive assets in the capital markets, and high futures prices of commodities are the ingredients that are attracting foreign capital to the country and boosting the currency rally. Meanwhile, with the extension of the military conflict in Ukraine, there is widespread concern among market players with the possible interruption of the supply of commodities, which follows boosting future prices for corn, wheat, gas, oil, nickel, and other raw materials. In this sense, exporting countries such as Brazil (and others in the region) are witnessing an increase in the inflow of dollarized capital into the trade balance. On the other hand, the international price shock adds even more pressure on domestic prices, in particular fuel. In this context, the Ministry of Mines and Energia announced that the country will increase its oil production by 300,000 barrels a day, a 10% increase in domestic production in an attempt to smooth prices at pumps. Moving forward, Central Bank will publish its Quarterly Inflation Report, followed by a press conference with the president of the entity Roberto Campos Neto.
Want the Daily Market Pulse delivered straight to your inbox?