Daily Market Pulse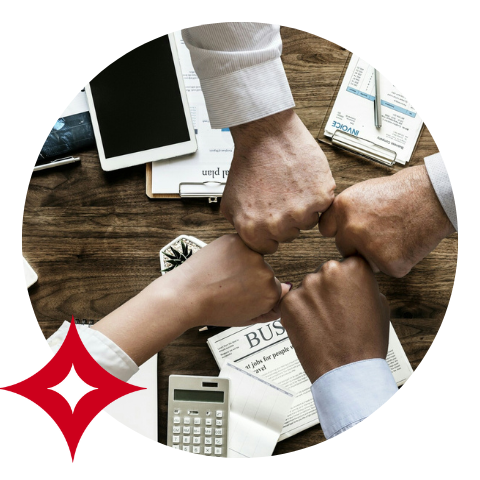 Dollar moves sideways
USD
Throughout the week, major currency pairs fluctuated in relatively tight ranges as investors tried to figure out how central banks will continue to combat inflation in the face of increased recession risks. The U.S. dollar index is trading sideways after rising 0.20% in the previous session. In doing so, the dollar tracks the 10-year U.S. Treasury bond yield, which has remained above 3% after falling in the previous two days. FOMC Chairman Jerome Powell reiterated his "unconditional commitment" to fighting inflation while testifying before the House Financial Services Committee. Meanwhile, Federal Reserve Governor Michelle Bowman stated on Thursday that another 75 basis point (bps) rate increase in July, as well as at least 50 bps hikes in the coming meetings, would be appropriate. U.S. stock index futures are up between 0.4 and 0.7% indicating a slightly positive market mood.
EUR
The common currency erased Wednesday's gains (down 0.41%) on Thursday, but it is gaining ground slightly this morning. Meanwhile, European Central Bank (ECB) Governing Council member Joachim Nagel said "If monetary policy falls behind the curve, even more, aggressive interest rate hikes may be required to bring inflation under control". Also, the Euro suffers as the gap between interest rates and growth in Europe and the United States widens. In other news, factory activity growth in the Eurozone has slowed to a 24-month low, with Germany and France suffering the most, indicating that Europe's economy is struggling to gain traction and increasing bets that the European Central Bank will be unable to accelerate interest rate hikes.
GBP
The Pound Sterling recovered its footing on Friday morning after falling 0.05% in the previous session. Investors welcomed this week's drop in oil and raw material prices, which raised hopes that inflation had peaked, while lower bond yields increased appetite for high-value growth stocks. Meanwhile, retail sales in the United Kingdom fell 0.5% in May compared to the previous month, as rising prices hurt spending and consumers cut back on grocery shopping. Boris Johnson's party also suffered another setback when its Chairman resigned following a defeat in a key by-election, resulting in the Conservatives losing two seats. The FTSE 100 rose 0.6% on Friday after closing near its lowest level since March on Thursday. The index is expected to end flat, ending a three-week slump.
JPY
The Japanese Yen surged 0.90% against the U.S. dollar before losing ground in today's session. According to the most recent data, Japan's annual inflation rate was 2.5% in May 2022, unchanged from April's 7-1/2-year high and in line with market expectations. This was also the 9th consecutive month of price increases, with food inflation reaching its highest level in over 7 years. Analysts predict that rising fuel and food prices caused by the Ukraine conflict, as well as a weakening yen that raises import costs, will keep Japan's inflation elevated for the rest of the year. This also poses a challenge to the Bank of Japan, which sees cost-push inflation as a temporary risk to consumption. Elsewhere, BOJ Governor Haruhiko Kuroda has repeatedly said the central bank will keep monetary policy ultra-loose until robust domestic demand and strong wage growth become key drivers of inflation.
CAD
Yesterday, the Loonie retraced 0.39% before slightly covering its losses on Friday morning. The Canadian dollar fell against the U.S. dollar as a drop in crude oil prices, one of Canada's major exports, offset the country's central bank's aggressive rate-hike bets. Crude oil prices fell to a 5-week low of $106 on concerns that aggressive monetary tightening by major central banks could trigger a recession and reduce fuel demand. Meanwhile, markets expect the Bank of Canada to raise interest rates by 75 basis points in July, as domestic inflation hits a 39-year high of 7.7% with strong labor market and retail sales data reinforcing bets on aggressive monetary tightening.
MXN
The Mexican peso has been steadily rising, adding 0.17% yesterday. Meanwhile, the Mexican peso has gained 1.5% this year after the country's central bank raised the key interest rate by 75 basis points in June, as expected. Furthermore, the monetary authority hinted at future rate hikes, including the use of forceful measures if high inflation persists. In Mexico, inflation is currently at a 21-year high of 7.65%, driven by a surge in food and housing prices caused by the Russia-Ukraine conflict, global supply bottlenecks, and pandemic restrictions. Looking ahead, the central bank raised its forecasts for both headline and core inflation, expecting the economy to gradually recover during the second quarter of 2022.
CNY
China's yuan fell 0.08% against the dollar on Thursday, as strong corporate demand onshore bolstered the dollar against growing global market concerns about a U.S. recession. FX demand for dividend payments in China has increased, according to currency traders, as some of their corporate clients need to convert yuan to dollars to pay offshore shareholders. Overseas-listed Chinese companies typically pay dividends from June to August, and some of this seasonal demand was delayed due to a two-month-long lockdown in Shanghai that ended on June 1. In other news, the Shanghai Composite rose 0.89%, while the Shenzhen Component rose 1.37%, closing at their highest levels in nearly four months, as Beijing's policy support boosted Chinese stocks.
BRL
The Brazilian currency closed again with drops (0.82%) this Thursday, reflecting the strengthening of the U.S. dollar abroad according to the prospect of tight monetary policy in the United States has fueled recession fears. Furthermore, fiscal fears, with the issue of fuels, exacerbated the loss of the Real. Meanwhile, the debate on the imminent new government measures federal government to circumvent the rise in fuel prices, while Bolsonaro's support for such measures to gain popularity, undermines fiscal responsibility and deteriorates local assets. Investors' focus will intensify on electoral issues as there are concrete decisions in the legislature. Moving forward, the IBGE (Brazilian Institute for Geography and Statistics) will release inflation data for June, which should have accelerated compared to the previous month (estimated 0.68% vs. 0.59% last month).
Want the Daily Market Pulse delivered straight to your inbox?