Daily Market Pulse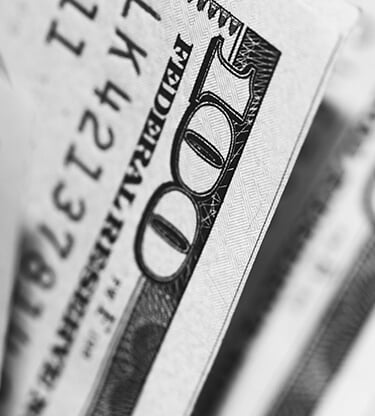 US Stock futures decline on US-China concerns
4 minute read
USD
On the back of escalating concerns with China, five-year Treasury yields reached an all-time low before bouncing back. Gold traded near $1,900 an ounce, close to its all-time high and the USD continued is slide lower versus its major trading partners. The fiscal response to Covid-19 is also losing momentum as the rising positive cases reported impacts the fragile recovery. At the end of the month, jobless benefits run out and a range of other programs will need to be expanded. Failure to pass an enhanced fiscal response could severely damage the fragile bounce in spending and exacerbate 2020 GDP growth downwards. At the time of this writing, lawmakers still seem far apart on a comprehensive package, but clearly, the urgency of a resolution should drive an agreement.
EUR
After the landmark EU recovery fund announcement, the EUR has continued to rally versus the USD and all cross rates. Since the EUR came into existence 20 years ago, the market has criticized the fact that monetary union without fiscal union would be the demise of the currency. The market has pivoted and embraced this newfound autonomy and investors are buying European stocks, Italian bonds, and the EUR. European stocks have seen their largest inflows in over a month, and some cite they could outperform the US going forward after this agreement. We still have a long way to go before monetary and fiscal union but clearly, the market is bullish on Euro assets and is treating the common currency as a "safe asset".
GBP
The pound may end the week with its largest gain since early June after UK retail sales jumped by record amounts last month. GBP up 1.4% versus the USD this week, as the retail sales numbers were much better than forecasts after coronavirus restrictions allowed more stores to open. The Bank of England policymaker Jonathan Hakel noted that reopening the UK economy too early would worsen the damage from Covid-19, citing the US experience as a case in point.
JPY
JPY has rallied on the back of renewed US-China tensions and concerns about the outlook for the world's largest economy. Yen is a traditional safe-haven currency along with the Swiss franc, and investors tend to buy Yen assets in times of crisis. With Japan on vacation and liquidity lower, the market is questioning if this move lower is sustainable.
CAD
Gold hit new nine-year highs drawing the Canadian dollar higher along with it. With no Canadian economic data out today, watch commodity prices and any pullbacks from recent highs for near term direction. Oil has a mildly softer tone and has not been supportive of the recent CAD rally. Oil prices fell after concerns that the US-China tensions escalated post-closure of the Houston consulate. The market will be watching new US economic data and broader risk sentiment in USD/CAD near term direction.
MXN
Mexico's economic activity dropped by a record in May, continuing its move lower post-coronavirus. Activity in Mexico, gauged by a proxy known as IGAE, dropped 22.7% versus a year ago per the national stats agency. That was higher than forecasts, which has caught the market off-guard. Mexico is Latin America's second-largest economy, and its GDP is forecasted to drop the most since 1932. Finance ministry Arturo Herrera said that it will take longer than expected for economies to rebound, and the "recovery horizon will be longer, as long as a vaccine or an effective treatment isn't available."
CNY
The CNY is set to hit its largest weekly loss since late May with US-China tensions at decade highs. Onshore CNY fell .40% this week, after advancing for three straight weeks which was the longest move higher in the past six weeks. Investors' concern over tensions increased today after China ordered the US to close Chengdu consulate in retaliation for closing the Houston consulate. Secretary of State Michael Pompeo noted on Thursday that Chinese leaders were tyrants bent on global hegemony.
Want the Daily Market Pulse delivered straight to your inbox?