Daily Market Pulse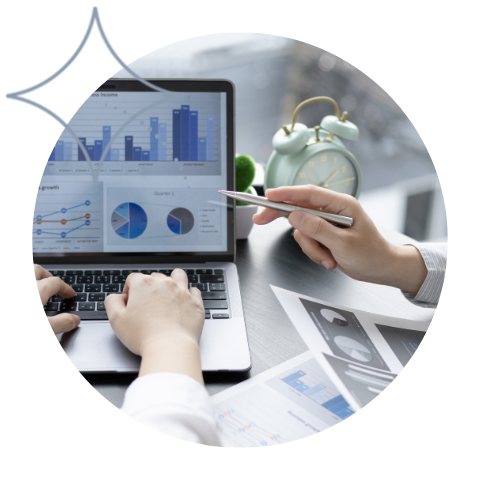 Dollar struggles to shrug off the bearish pressure
USD
The U.S. dollar is struggling to shake off the bearish pressure early Tuesday, with the dollar Index remaining in negative territory below 102.00. As a result, the dollar is holding near its lowest levels in nearly 8 months, as increased chances of a U.S. recession and predictions of less aggressive Fed policy tightening weighed on the currency. Recent economic indicators from the United States indicate that the larger economy is facing mounting headwinds. At the same time, falling U.S. inflation has boosted betting that the Fed would moderate its rate hikes even more, with money markets now pricing in a more than 95% chance that the Fed will raise the fed funds rate by 25 basis points at its next meeting. Investors are now looking forward to a slew of U.S. data that could provide indications about the rate path.
EUR
After reaching a new multi-month high on Monday (0.15%), the Euro lost steam early Tuesday, and the common currency is already losing ground. For the time being, mixed remarks from European Central Bank officials on the policy outlook appear to be restricting the Euro's prospective gains. Nonetheless, ECB President Christine Lagarde stated at a conference on Monday that ECB interest rates will need to climb significantly and steadily in order to reach suitably restrictive levels and remain there for as long as necessary. Elsewhere, According to preliminary estimates, the S&P Global Eurozone Composite PMI increased to 50.2 in January 2023, up from 49.3 the previous month and above the market consensus of 49.8. The most recent measurement indicated the first increase in business activity since last June, owing to a resurgence in service activities.
GBP
Sterling fell slightly (0.15%) on Monday as it failed to outperform the U.S. dollar amid political uncertainty in the UK. The cable is down early Tuesday as a result of the disappointing data reports. The weaker-than-expected results highlighted the potential of the UK entering a recession. According to the most recent PMI survey, UK corporate economic activity decreased at the sharpest rate in two years in January, owing to rising interest rates, strikes, and sluggish consumer demand due to rising living costs. In terms of policy, the Bank of England is expected to raise interest rates by half a point to 4.0% at its February policy meeting in order to combat double-digit inflation. Markets are divided on how much further rates will rise after that, with the bank rate expected to peak at roughly 4.5% by the middle of this year.
JPY
Japan is recouping its losses today after falling 0.8% versus the U.S. dollar yesterday. According to the most recent statistics, the Jibun Bank Japan Manufacturing PMI remained at 48.9 in January 2023, unchanged from December's 26-month low and below market forecasts of 49.4. It was the third consecutive month of factory activity fall due to sluggish demand and continuous cutbacks in output and new orders. Meanwhile, employment growth has quickened, with work backlogs reducing more slowly. Finally, corporate sentiment increased from a seven-month low in December, owing to optimism about a market recovery in 2023.
CAD
The Loonie is up for the fourth day in a row heading into Tuesday's European session. In doing so, the Loonie applauds general U.S. dollar weakness as well as a modest climb to the north in prices of Canada's main export commodity, WTI crude oil, ahead of the US monthly activity report. It's worth noting that the Bank of Canada's (BoC) monetary policy announcement on Wednesday will be eagerly watched by Loonie traders amid speculation about a policy shift. Meanwhile, WTI crude oil has pared intraday gains near $81.70 following a weak start to the week. Still, black gold is hovering near a seven-week high as investors anticipate Chinese demand. Elsewhere, tensions between the United States and China over Beijing-based corporations' ties to Russia's war effort combine to weigh on market sentiment and Loonie traders.
MXN
On Monday, the Mexican Peso rose for a second day, benefiting from bullish risk sentiment as U.S. equities and global commodities rose; the currency maintained within its January trading range. According to a London-based dealer, the market is overall long the Mexican Peso. According to CFTC data, investors reduced their net short Peso positions to 48,639 contracts in the week ending Jan. 17, down from 53,381 the previous week. Mexican swap rates are up a few basis points across the board, in line with higher U.S. Treasury yields; the TIIE curve anticipates at least a 25 basis point hike at the February 9 Banxico meeting, raising the policy rate to 10.75%, and some residual hikes at the March meeting before the tightening cycle ends just below 11%. Today, the Peso is falling and is down 0.12% for the day.
CNY
Chinese markets will be closed from January 21st to 29th for the Lunar New Year holidays and will reopen on January 30th.
BRL
The Real opens bullish on Tuesday, with investors looking for clues regarding the Lula government's economic agenda. The global market is likewise anxious about the potential of a U.S. recession. Meanwhile, President Lula attends the Community of Latin American and Caribbean States (Celac) summit conference on his second day in Argentina, a meeting of 33 Latin American and Caribbean countries in which the Brazilian president will be the protagonist for Brazil's international insertion. Elsewhere, worldwide inflation and worries of economic crisis, as well as the ramifications for economic policy, remain a top priority in international markets.
Want the Daily Market Pulse delivered straight to your inbox?