Daily Market Pulse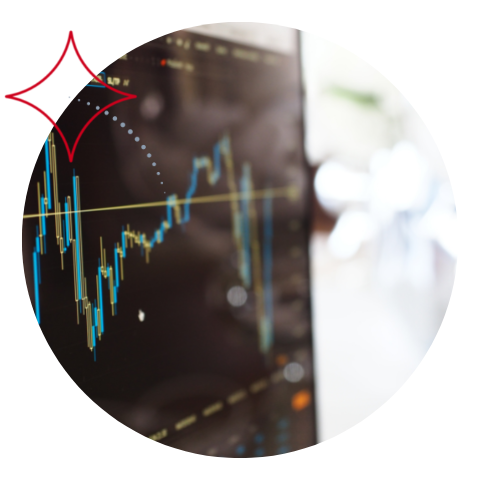 Soft European, UK Manufacturing Data Weigh on Euro, Pound
6 minute read
USD
The Dollar is pushing higher this morning amidst a backdrop of disappointing manufacturing data out of Europe and the UK and cautious optimism in the ongoing US debt ceiling negotiations. On the debt ceiling front, President Biden and House Speaker McCarthy met again yesterday.
They characterized the discussions as "productive" while underscoring the need for further talks to prevent a default as the June 1 deadline, known as the "X-date," draws nearer.
Markets are also processing yesterday's unexpected suggestion of two additional rate hikes by St. Louis Fed President Bullard and Minneapolis Fed President Kashkari's cautious approach to policy changes in the June meeting. Both commentaries drove the US rate cut expectation lower, boosting the Dollar.
Later this morning, traders will have a mix of US data to digest, including manufacturing and services sector PMIs and new home sales.
EUR
After eking out a slight gain yesterday, the Euro is declining this morning after several misses on the European data front.
Eurozone economic expansion is slowing slightly, with the May Flash Composite PMI falling to a three-month low of 53.3. While the services sector remained strong, manufacturing contracted faster than expected. Furthermore, optimism about the future declined due to concerns about weaker customer demand and rising interest rates.
Germany's manufacturing sector experienced a notable decline as the German Flash Manufacturing PMI dropped to 42.9 in May, the lowest level in three years. This was primarily due to a sharp decrease in new orders, leading to concerns about stock levels and an uncertain outlook for the future. Meanwhile, French manufacturing contracted for the fourth consecutive month as new orders and output declined steeply.
GBP
This morning, the Pound is in the red as dismal UK manufacturing numbers and dovish comments from BoE Governor Bailey pushed GBP/USD down to a four-week low.
Despite the solid overall expansion, May's UK Composite PMI dropped from the previous month's high, primarily driven by the manufacturing sector's steepest fall in five months - driven by declining output and new orders, especially in export markets. The UK Services PMI also decreased slightly, although it is still well in expansion territory. Finally, business optimism weakened across both sectors.
Meanwhile, BoE Governor Bailey delivered relatively dovish remarks this morning, stating he believed inflation had turned a corner and the UK interest rates are nearing their peak.
Bailey's inflation theory will be tested tomorrow as April inflation data is set for release.
JPY
The Yen is trading in-and-out of the green this morning after retesting six-month lows yesterday as traders digest the better-than-expected PMIs out of Japan.
Japan's private sector showed robust growth in May, with the Flash Composite PMI reaching its highest level since October 2013. Service providers reported strong growth, while manufacturers experienced an improvement for the first time in seven months, with output and new orders returning to expansion territory. Input prices rose, but there were hopes that inflationary pressures would soon peak.
Manufacturing PMI reached an eight-month high, indicating the first expansion in factory activity since October 2022. In addition, the Services PMI reached an all-time high, driven by increased domestic and international tourism.
CAD
The Loonie began the morning on the back foot against the Greenback but rebounded off the lows as higher oil prices and mixed inflation data weighed on USD/CAD.
Industrial producer prices in Canada fell by 0.2% in April, while the Raw Materials Price Index rose by 2.9%. - its most in 12 months. The decline in producer prices marked the third consecutive month of deflation and was mainly driven by lower prices for energy products, lumber, and chemicals. On the other hand, the increase in raw material prices was primarily due to higher prices for crude oil.
On the oil front, West Texas Intermediate is up over 1.25% today as it looks to build on last week's 2.5% jump – its first winning week since early April.
MXN
The Peso selloff continues this morning, with USD/MXN down over 0.25% again after sinking over 0.5% yesterday. The Peso is now trading at a three-week low as it looks to avoid its sixth straight day of losses ahead of tomorrow's inflation data out of Mexico.
While the primary driver of the recent selloff has been the increasing likelihood that Mexico's interest rates have peaked, domestic politics are also impacting the Peso.
Yesterday, Mexico's highest court nixed a presidential decree by President Lopez Obrador that sought to classify specific transport projects as national security matters. The ruling, which would have reduced civilian oversight and complicated future legal challenges, has sparked concerns about increased government control in critical industries. Critics argue that this is part of a broader trend of militarization in public infrastructure projects and one that investors will continue to monitor.
BRL
After gaining over 0.6% against the Greenback yesterday, the Brazilian Real is back in the red this morning as BRL traders monitor the ongoing tug-of-war between Brazil's government and central bank.
Yesterday, private economists in Brazil revised their 2023 inflation expectations downward, but Central Bank Governor Roberto Campos Neto appears unconvinced.
Yesterday, Campos Neto suggested he still believes inflation will run well above the bank's target – pointing to exceptionally high long-term forecasts as the most troubling sign. Meanwhile, Senate President Rodrigo Pacheco repeated his calls for lower interest rates – further demonstrating the divide between central bank and government officials.
CNY
The Yuan continues its slide today as surprisingly hawkish remarks from St. Louis Fed President Bullard helped USD/CNY retest a five-month high. In addition, weak economic data out of China and geopolitical tensions with the West have continued pressure on the Yuan.
However, traders remain cautious of the potential for further declines, as the PBoC has committed to keeping the CNY exchange rate stable. On Friday, state-backed banks, under the guidance of the PBoC, helped prop up the Yuan last week by entering CNY-for-USD swaps. The PBoC followed this with comments over the weekend that the Bank would work to deter speculation against the Yuan while warning that more action may be taken if necessary.