Daily Market Pulse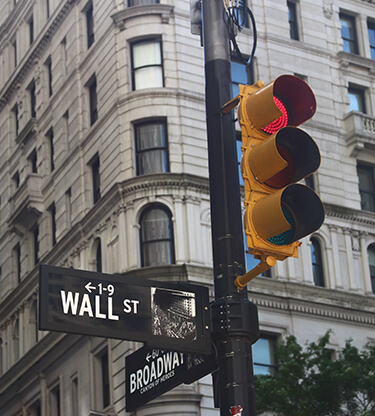 Dollar hits over two week low
7 minute read
USD
After ending Friday's session 0.24% higher, the U.S. dollar index remains on the back foot early Monday, as the greenback struggles to find demand in the risk-on market environment. A relief bounce in equities, as well as evidence of progress in China's battle to contain coronavirus outbreaks, prompted investors away from the safe-haven currency. Meanwhile, U.S. President Joe Biden reaffirmed on Monday in Tokyo that the U.S. was considering lowering tariffs on China. With risk flows dominating the markets, U.S. stock index futures are up between 1% and 1.6 % in the European morning. Moving forward, the Federal Reserve Bank of Chicago will release its April National Activity Index. In addition, later this week, investors will get Fed Chair Powell's speech, GDP statistics, and the Personal Consumption Price Index for Q1.
Monday 05/23/2022 - Chicago Fed Nationa; Activity Index (Apr)
Tuesday 05/24/2022 - Fed Chair Powell Speech | Global Composite PMI (May)
Wednesday 05/25/2022 - Durable Goods Orders (Apr) | FOMC minutes
Thursday 05/26/2022 - GDP Q1
Friday 05/27/2022 - PCE Price Index (Apr) | Michigan Consumer Sentiment Index (May)
EUR
After finishing 0.22% lower on Friday, the Euro regained traction during Asian trading hours. Meanwhile, European Central Bank President Christine Lagarde stated that a rate hike in July was inevitable, although she allegedly dismissed the prospect of a 50 basis point increase due to economic uncertainties. Furthermore, new data reveal that the European Union's overall consumer confidence indicator fell by 0.4 points to -22.2, remaining considerably below its long-term average. In other news, the Stoxx Europe 600 index gained 1%. Gains were led by energy and basic resources stocks. Moving forward, market participants will be eagerly watching IFO sentiment data from Germany during the first half of the day. Furthermore, investors will be watching speeches from a slew of policymakers as well as manufacturing statistics later this week.
Monday 05/23/2022 - Euro Group Meeting
Tuesday 05/24/2022 - Eco Fin meeting | ECB president Lagarde's Speech
Wednesday 05/25/2022 - ECB president Lagarde's Speech
Friday 05/27/2022 - ECB Lane Speech
GBP
This morning, the British Pound is trading at its highest level in more than two weeks, having gained 0.10% in the previous session. Domestically, earlier in the day, statistics from the United Kingdom showed that the Rightmove House Price Index increased by 2.1% on a monthly basis in May. In addition, International Trade Secretary Anne-Marie Trevelyan met with top Democrat Richard Neal to discuss the post-Brexit agreement with Northern Ireland. It comes as U.S. House Speaker Nancy Pelosi warned that if the UK government continues with "very disturbing" intentions to "unilaterally reject" the Northern Ireland Protocol, Congress will not accept a free trade pact with the UK. In other news, the FTSE 100 was up 0.8% on Monday, extending a 1.2% gain from the previous session, which was boosted by mining and oil majors amid rising commodity prices. Additionally, investors will be watching for manufacturing PMI and the Bank of England governor's speech this week.
Monday 05/23/2022 - BOE Governor Bailey Speech
Tuesday 05/24/2022 - S&P Global Composite PMI (May)
JPY
The Japanese Yen closed 0.07% lower in Friday's session against the greenback. The Yen strengthened against the U.S. dollar as investors reduced their hopes that increasing U.S. interest rates would drive more dollar gains. Fears that aggressive Fed rate hikes will tilt the U.S. economy into recession weighed on the greenback and pushed other currencies higher. Meanwhile, the Yen remained weak as a Bank of Japan official dismissed hopes that authorities might intervene to stabilize a fast sliding currency. In other news, the Nikkei 225 Index gained 0.98% while the broader Topix index gained 0.92%, closing at their highest levels in over two weeks, as risk sentiment improved despite a challenging market environment marked by rising interest rates, surging inflation, and global growth concerns.
Tuesday 05/24/2022 - Jibun Bank Manufacturing and Service PMI (May)
Wednesday 05/25/2022 - BOJ Kuroda Speech
Friday 05/27/2022 - Tokyo Consumer Price Index (May)
CAD
The Loonie closed 0.12% lower in Friday's session before reviving its momentum on Monday morning as investors assessed the positive market mood to bet on riskier assets. Meanwhile, domestically, Canada's hottest housing market is shifting from sellers to buyers. A series of interest rate hikes by central banks have turned off the country's once-hot real estate market, causing the first national home price decrease in two years. This has buyers and sellers in some of the country's most frothy pockets scrambling to navigate an unusually quick transition in the country's housing market. In other news, the S&P/TSX Composite Index closed slightly changed on Friday with gains in communications and utilities offsetting losses in healthcare and materials. The market is closed on Monday in observance of Victoria Day. Way ahead, investors will get a look at retail sales for March.
Thursday 05/26/2022 - Retail Sales (Mar)
MXN
The Mexican Peso closed 0.28% higher in the last session before extending its gains this morning amid improved risk appetite. The Peso climber over a four-week high of around, after a drop in the U.S. dollar and a rise in metal prices. Mexico is a significant metals exporter, and a rise in metal prices boosted the Peso as the likelihood of Chinese commodity lockdowns being eased. Meanwhile, after 15 months of capital outflows, emerging markets have reached an advanced level of risk pricing. For some money managers, this suggests it's time to start purchasing again — not all at once, but in little, cautious measures. Still, the possibility of greater losses exists, particularly if China's economy slows further or the Federal Reserve becomes more hawkish.
Tuesday 05/24/2022 - Half month Inflation (May)
Wednesday 05/25/2022 - GDP Q1
Thursday 05/26/2022 - Retail Sales (Mar)
CNY
The Chinese Yuan closed 0.39% higher in Friday's session against the greenback. In the latest news, Investors are concerned about a possible lockdown in Beijing, which has recorded a record number of new Covid cases. Meanwhile, Monday's stock market moves came after two days of strong gains as investors applauded a higher-than-expected decrease in the 5-year Loan Prime Rate (LPR) and welcomed signals that Shanghai is nearing the end of its lockdown. With that said, the Shanghai Composite rose 0.01% while the Shenzhen Component fell 0.06% on Monday, as investors took profits after a strong two-day rally in mainland stocks, while global concerns about rising interest rates, surging inflation, and a highly uncertain growth outlook weighed on sentiment.
No major data/ event releases this week
BRL
The Brazilian currency appreciated against the U.S. dollar last Friday after the Chinese banks announced to cut interest rates on long-term loans to a record value, supporting emerging market currencies. This measure should reduce mortgage costs and can help combat weak loan demand, caused by the drop in property prices and lockdowns due to Covid. Meanwhile, the last week brought a new name to the presidential race in October. The presidents of PSDB, MDB, and Cidadania have nominated Senator Simone Tebet (MDB-MS) as their only candidate for the presidency. Nevertheless, weekly surveys of voting intentions did not bring major changes, Lula remains with 44% and Bolsonaro with 32% in the first round. Elsewhere, the trend in the economy remains positive for this week, as there are no big surprises in monetary policy. In addition, on Tuesday traders will see the release of the IPCA-15 to preview the inflation for the month of May.
Monday 05/23/2022 - Bulletin Focus
Tuesday 05/24/2022 - IPCA-15 (May)
Wednesday 05/25/2022 - Foreign Direct Investment (USD) (Mar)
Thursday 05/26/2022 - CAGED Employment Evolution Index (Apr)
Friday 05/27/2022 - Bank Loans (Mar)
Want the Daily Market Pulse delivered straight to your inbox?