Daily Market Pulse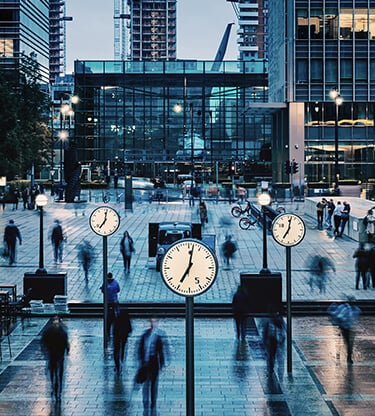 US PMI released today
USD
It was, then it wasn't. US equity markets and the USD had a bit of a roller-coaster ride due to comments made by White House trade advisor Peter Navarro who initially told Fox News in a Monday interview that the trade deal with China was over. Navarro then stated that his comments were taken wildly out of context after the USD and equity markets reacted negatively. He said his comments had nothing to do with Phase I of the trade deal which continues in effect. President Trump also Tweeted that the trade deal is in effect. After his initial comments, DOW Futures initially fell around 400 points. They have subsequently rallied and are now up about 250 points, indicating a positive opening to the equity markets later today. In his later statement, Navarro said he was talking about the lack of trust the administration now has for China, based on the fact that they were not upfront about the origins of the Coronavirus. After initial falling against the major currencies, the USD has rebounded a bit against the JPY and GBP, and fallen against the EUR. These moves however seem to be attributed more to the PMI releases in those countries than to the Navarro news overnight. US Treasury yields were slightly higher overnight as traders continue to monitor economic recovery and coronavirus cases. The US 10-year note was slightly higher at 0.7053%, while the 30-year and was also slightly higher, trading at 1.4652%. The IHS Markit Manufacturing PMI reading for June is expected to come in at 48, after last month's reading of 39.8. Services PMI is expected to come in at 46.5 after last month's 37.5. Both these releases will indicate the US economy is recovering and could boost equities and the USD.
EUR
EUR/USD has risen overnight after positive figures came out regarding Eurozone PMI. This and the surge in US equity markets should keep the EUR better bid during the day. Technically, the charts are bullish, as risk-on sentiment has supported the EUR. The single currency is trading above all moving averages and looks to be reaching new highs hourly. RSI is a bit concerning, as it has gone above the 70-level indicating an oversold situation. Eurozone Composite PMI for June was 47.5, beating expectations of 42.4, and much improved from last month's 31.9. Manufacturing PMI improved to 46.9, from 39.4. Services PMI improved to 47.3 from 30.5, both beating expectations. On Monday, Italy's 10-year government bond yield fell to 1.24% the lowest level since March 30 and Germany's 10-year yield also declined to -0.50%, a level not seen since May 22. These two moves led to the decline in borrowing costs across the Eurozone, seemingly in hopes of a de-escalation in the confrontation between Germany's top court and the European Central Bank (ECB). Bonds picked up bids, sending yields lower after sources said the appointment of a new President at the Constitutional Court could facilitate the easing of tensions with the ECB. Another reason for the decline in yields on Monday was resurgent coronavirus fears as contagion numbers rose over the weekend.
GBP
GBP/USD is under some pressure this morning, despite upbeat UK PMI numbers. UK Manufacturing PMI moved back into expansion territory, posting a 50.1 number, beating the expected 45. Services PMI also improved to 47, better than the expected 40. Last month these numbers were 40.7 and 29 respectively. The release of these numbers provided a minor lift for sterling, but the currency has moved lower again. The pound seems to have found a range between the 100 and 200 moving averages, as there remain concerns over trade talks between the UK, Japan, and Brexit. There is hope that UK PM Johnson will keep advancing the re-opening plan. UK data released yesterday showed some improvement as the CBI Industrial Trends Survey on Orders improved to -58% in June from -62% in May, beating expectations of -59%. Expect the GBP to be rangebound during trading today.
JPY
USD/JPY initially traded lower overnight, before rebounding. Early safe-haven buying due to the Navarro comments was reversed as traders once again returned to risk-on trading. Japan's Manufacturing PMI fell to 37.8 in June, lower than the 38.4 number in May. The data shows that production has fallen at the greatest pace since March 2009. Services PMI, however, did recover to 42.3, up from 26.5. Composite PMI, therefore, did show a move higher to 37.9, up from 27.8, but still well within the contraction level. Technically, the USD/JPY is trading above all moving averages and the direction looks to be upward for today. In a Reuters interview yesterday, Akira Amari, the Japanese ruling Liberal Democratic Party's (LDP) Tax Panel Chief and a close ally of Prime Minister Shinzo Abe, noted that the government is expected to compile the next stimulus package to boost the economy in the fall to respond to the coronavirus outbreak. He also said he is not in favor of cutting sales tax.
CAD
USD/CAD also had a bit of a rollercoaster ride overnight and is now trading near the middle of its overnight range. After initially testing resistance near the moving averages, the loonie has moved lower, but RSI is nearing the 30-level, coming in at 42, so the possibility of an oversold condition could emerge later today. Oil prices are slightly lower this morning, with Brent crude futures down $0.07 to $43.01 per barrel, while U.S. West Texas Intermediate is down $0.14 to $40.59 per barrel. Both oil prices had been much lower overnight, reacting to the initial Navarro statements. Yesterday, recently appointed Bank of Canada Governor Tiff Macklem said that the central bank expects more coronavirus outbreaks as the economy reopens. Markets paid little attention to Macklem's speech, preferring to concentrate on the rebound of oil. Favoring oil's rise is the gradual reopening of global economies after the coronavirus (COVID-19)-led lockdown.
CNY
According to headlines coming off news wires, Indian and Chinese military officials have agreed to disengage troops in the disputed border area. Talks between military officials have been positive and constructive. After Navarro's trade comments, it will be interesting to see the reaction if any from the Chinese. Relations between the two super-powers have been tenuous at best during the Coronavirus crisis, and the reaction by markets overnight shows how sensitive they are to US-China trade relations. Concern remains over the possibility of a second wave of infection, but Beijing has seen fewer cases in the last few days, so that is a positive development.
Want the Daily Market Pulse delivered straight to your inbox?