Daily Market Pulse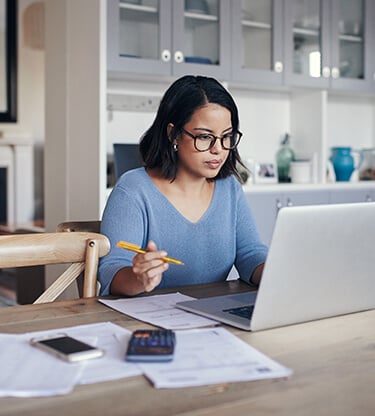 The Dollar rises amid strong economic data
USD
The U.S. dollar index, which measures the greenback's performance against a basket of six major currencies, closed down 0.40% before gaining momentum on Thursday morning. The dollar index rose on Thursday, owing to renewed economic optimism and higher risk appetite among investors. Additionally, encouraging news on the Omicron variant improved sentiment, with a South African research indicating that the virus is less severe than originally believed. Meanwhile, yesterday's economic data revealed that the U.S. economy grew by an annualised 2.3% in Q3, above second-quarter predictions of 2.1%. This in turn bolstered the dollar's strength. Elsewhere, U.S. stock futures barely changed on Thursday after surging for two consecutive days. Moving ahead, traders will closely monitor the Michigan Consumer Confidence Index, expected at 70.4, and Personal Consumption Expenditure Price Index (PCE) for November, expected at 4.5% annually, to provide further direction.
EUR
The Euro closed 0.36% higher against the U.S. dollar before losing its momentum heading into the European trading session on Thursday. This comes on the heels of the U.S. dollar's recent increase, and easing concerns surrounding the Omicron variant. Additionally, the Euro is weighed down by a scarcity of economic data releases and a decrease in trading activity owing to the Christmas season. Meanwhile, the European Central Bank (ECB) maintains a less aggressive monetary policy position than the Federal Reserve. Elsewhere, the Eurozone's consumer confidence index fell 1.5 points from a month earlier to -8.3 in December 2021, above market forecasts of -8. It was the lowest reading since March, amid growing anxiety over the increasing number of Covid-19 cases and the likelihood of tougher lockdown restrictions in response to the development of the new Omicron strain. Moving forward, traders will look for wider market emotions and U.S. data releases to navigate Euro prices further.
GBP
The Sterling closed 0.68% higher against the greenback and extended its uptrend during the early hours of Thursday's trading session. Sterling is trading around monthly highs on Thursday after posting three straight days of gains. Recent confidence has been fueled by indications that existing vaccinations may be more effective than previously believed at combating the new variant. This helped alleviate concerns about rising COVID-19 cases in the UK, and was seen as a significant element supporting the British Pound. Meanwhile, the Office of National Statistics (ONS) reported that GDP increased by 6.8% yearly in Q3, above predictions of 6.6%, whereas UK corporate investment fell 2.5% unexpectedly in Q3 versus predictions of 0.4% growth, and after a 8.3% increase in the previous quarter. Elsewhere, the FTSE 100 traded flat to become slightly higher on Thursday, lingering around five-week highs and in line with European peers, as fears over the Omicron coronavirus variant eased. Coming up, traders will see Omicron headlines and broader market movement to provide fresh impetus to Sterling.
JPY
The Japanese Yen closed marginally unchanged versus the U.S. dollar, although it started to drop marginally on Thursday morning. Following the previous day's retreat from monthly lows, the Yen lost momentum on Thursday, weighed down by the market's underlying optimism. Easing concerns around the new COVID-19 variant Omicron undermined the safe-haven Japanese Yen. Additionally, Bank of Japan (BoJ) governor Haruhiko Kuroda said that the country's growing dependence on more costly raw material imports would raise living costs, weakening momentum around the Yen. However, he also highlighted some of the positive aspects, such as increased exports and better profits earned by enterprises operating abroad. Elsewhere, the Nikkei 225 Index rose 0.83% on Thursday, while the wider Topix Index gained 0.91%. Looking forward, traders will rely on economic data released from the U.S. docket and broader market mood to drive Yen prices.
CAD
The Loonie closed 0.62% higher against the greenback and continued its upward movement on Thursday morning. As of Thursday, the Loonie is up from one-year lows on the back of improved risk appetite and a rise in oil prices as economic confidence builds. Despite the increase of Covid-19 cases and additional limitations, investors remain optimistic about the economy's continued growth. Meanwhile, traders are awaiting October's GDP data, which is scheduled for release on December 23rd, for more hints on the strength of the economic recovery. At its most recent meeting, the Bank of Canada (BoC) dashed hopes for a change to a more hawkish policy stance, claiming that the new variation Omicron has increased uncertainty about the economic recovery, prompting traders to pay careful attention to activity statistics as inflation continues to soar. Additionally, oil prices, a significant export of Canada, have recovered to above $71 per barrel, providing additional strength to the Loonie.
MXN
The Mexican peso finished 0.33% higher against the U.S. dollar before extending its uptrend heading into Thursday's trading session. The Mexican Peso traded at its highest level since November 18th, due to a slight improvement in risk appetite as traders became more optimistic about global economic recovery despite the increase in Covid-19 cases, while a weaker dollar and a rebound in oil prices aided in sustaining the currency gains. Meanwhile, retail sales statistics for October showed a 5.3% annual increase, compared to projections of 5.6%. Elsewhere, Mexico's oil output remained constant in November, extending the increasing trend that began in September. Experts anticipate that in 2022, some of the industry's major issues will be overcomed, perhaps resulting in the country's greatest year in terms of oil output. Traders will now await December's half-month inflation report, which is predicted to be 0.31%, which would offer further price impetus to the Peso.
CNY
The Chinese Yuan marginally higher against the U.S. dollar and continues to advance modestly in Thursday's morning session. The offshore Yuan traded slightly higher as trading activity slowed ahead of the year-end festivities. Meanwhile, market players' emphasis has switched to whether the currency can maintain its current success next year, with traders reducing long holdings over the last two weeks amid fears that authorities may rein in the currency's recent advances. Since mid-November, the People's Bank of China's official midpoint has consistently been lower than market forecasts. Elsewhere, the Shanghai Composite Index jumped 0.57% points on Thursday, while the tech-heavy Shenzhen Index gained 0.49% as Chinese businesses staged a subdued comeback after recent sell-offs spurred by Beijing and Washington regulatory action.
BRL
The Brazilian Real closed 1.28% higher against the U.S. dollar. The Brazilian Real is trading at levels up from its eight-month lows, due to a little improvement in risk appetite as traders became more optimistic about global economic recovery despite the increase in Covid-19 cases, while a lower dollar aided currency gains. On the domestic front, congress approved the fiscal year 2022 budget, reducing short-term uncertainty yet indicating a very restrictive budget. On the statistical front, consumer confidence in Brazil increased slightly in December from the previous month, as economic forecasts improved. Similarly, Brazil had a $6.5 billion current account deficit in November 2021, the highest monthly deficit since 2014, above market projections of $6.3 billion. Meanwhile, the Bovespa, Sao Paulo's major stock index, dipped 0.3% Wednesday, trailing overseas rivals and somewhat reversing the previous session's gains.
Want the Daily Market Pulse delivered straight to your inbox?