Daily Market Pulse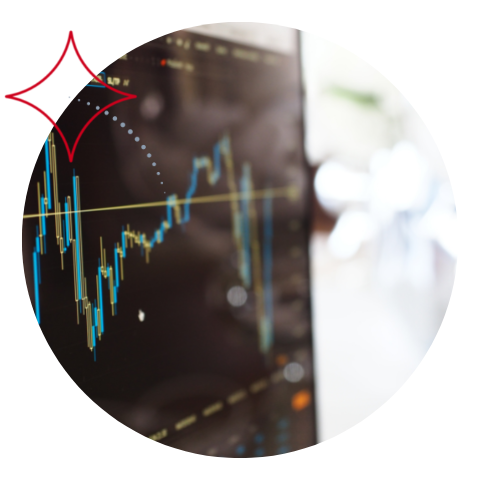 Dollar capitalizes on risk aversion sentiment
USD
After finishing yesterday's session with a marginal gain, the U.S. dollar is capitalizing on safe-haven flows early Wednesday and gaining strength against its major rivals. Investors are growing increasingly concerned about a global recession as major central banks continue to tighten their policies to combat inflation. Starting today, FOMC Chairman Jerome Powell will testify before the U.S. Senate Banking Committee and provide fresh insights on the monetary policy path. Economists now believe the global economy is on the verge of entering a recession. Meanwhile, Richmond Fed President Thomas Barkis stated that he does not expect the U.S. economy to grow steadily over the next two years. In the early European session, U.S. stock index futures are down 1.2% and 1.4%, reflecting the risk-averse market environment.
EUR
Pressured by the renewed dollar strength, the common currency retreated in the early European session after finishing 0.21% higher yesterday. Meanwhile, European Central Bank (ECB) Governing Council member Olli Rehn stated on Tuesday that the ECB is very likely to raise its policy rate by more than 25 basis points (bps) in September. With markets turning risk-averse mid-week, the positive impact of these comments on the Euro faded. In other news, Germany is preparing to activate the second stage of a three-stage gas emergency plan, which could result in higher prices for industry and households. European futures fell as the optimism that fueled a Wall Street rally on Tuesday faded. Coming up, the European Commission's preliminary Consumer Confidence Index data for June will be featured on the European economic docket today.
GBP
The British pound, after closing Tuesday with a profit of 0.20%, declined this morning, approaching a two-year low after the latest CPI report showed inflation rose to a new 40-year high, adding pressure on the Bank of England to take an even more aggressive stance in the face of recession risk. Having said that, Consumer prices in the United Kingdom rose 9.1% year on year in May, the highest level since 1982, as skyrocketing food and energy prices exacerbated the country's cost of living crisis. The Bank of England has raised interest rates five times since December when it became the first major central bank to do so following the Covid pandemic, and rates are now at 1.25%. Meanwhile, recession fears persist, with the British economy contracting 0.3% in April and 0.1% in March.
JPY
The Japanese Yen plunged 1.11% against the U.S. dollar on Tuesday. The yen continued its downtrend today, dropping to its lowest level since 1998, as the Bank of Japan maintained its low-yielding, stimulative policy at a time when other major central banks are rushing to raise interest rates. The central bank also resisted market pressure on the yen and government bonds, despite earlier speculation from foreign investors that the bank might change its current yield control policy. At its June meeting, the BOJ kept its key short-term interest rate unchanged at -0.1%, and the one for 10-year bond yields around 0%, as widely expected. The board also stated that it would offer to buy an unlimited amount of bonds every day to defend an implicit 0.25% cap, reiterating its market operations guidance from April.
CAD
The Canadian dollar edged down on Wednesday morning after finishing the previous session 0.50% higher. Meanwhile, Canada's 10-year government bond rose to a one-week high of around 3.5%, remaining close to its highest level since May 2010 amid rising rate-hike expectations fueled by stronger retail sales and labor market data. Markets expect the Bank of Canada to raise interest rates by 75 basis points at its July 14th meeting, the largest increase in 24 years, following a 50 basis point increase in June. In other news, preliminary estimates show that retail sales in Canada will likely increase by 1.6% month over month in May 2022. In April, retail sales increased by 0.9% from the previous month, exceeding preliminary estimates of a 0.8% increase and building on an upwardly revised 0.2% gain in March.
MXN
After rallying 0.70% on Tuesday, the Mexican peso appears to be giving up some of its gains. The peso rose to its highest level in 11 days, gaining nearly 1.5% this year, on expectations of aggressive monetary tightening ahead of the monetary policy decision due tomorrow. Deputy Governor Jonathan Heath of the Bank of Mexico stated that the central bank is likely to raise its benchmark interest rate by 75 basis points to match the Fed. Meanwhile, the country's central bank raised the key rate by 50 basis points in May for the eighth time in a row, raising borrowing costs to their highest level since February 2020. Furthermore, the monetary authority pledged to consider more forceful measures if necessary to return the nearly 21-year high inflation rate to its 3 percent target.
CNY
The Chinese yuan dropped 0.09% against the U.S. dollar on Tuesday. The yuan extended its losses against the dollar as China's central bank is expected to resume policy easing at a time when other major economies are raising interest rates. Investors also shifted away from riskier assets and flocked to the dollar, fearing that aggressive global monetary tightening would trigger a recession. Meanwhile, the People's Bank of China recently maintained its benchmark lending rates, keeping the one-year LPR (Loan Prime Rate) at 3.7% and the five-year LPR at 4.45%. Investors are now anticipating June economic indicators to gauge the pace of domestic economic recovery while waiting for clarity on future policy moves.
BRL
The Brazilian currency has regained some ground this Tuesday, with the market evaluating the minutes of the last monetary policy meeting of the Brazil Central Bank, in which the monetary authority indicated the need to maintain the Selic rate at a high level for an extended period. However, the gains were limited, as higher borrowing costs tend to inhibit economic activity, slowing down the real economy. Meanwhile, the Bolsonaro government is proposing a monthly financial aid of BRL 1,000 to help truck drivers offset the rising costs of diesel, along with the expansion of an existing cooking gas voucher for low-income families at a combined cost of 5 billion reais. In addition, the government is also seeking resources to finance free public transport services for elderly people and financial aid for some philanthropic hospitals. All this work is apparently being requested by the federal government in exchange for maintaining the current governance of the Petrobras intact. Moving forward, market participants will follow Jerome Powell's speech in the U.S. Senate, where he will provide further clues on monetary policy and inflation.
Want the Daily Market Pulse delivered straight to your inbox?