Daily Market Pulse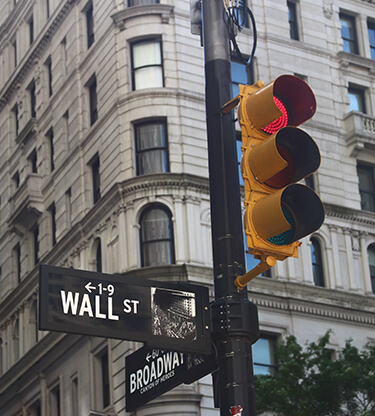 USD lower in quiet overnight trading
USD
As we enter a new week, the USD is lower and stock futures are trading close to flat. After a solid performance last week, equity traders have lingering concerns about the coronavirus outbreak. Areas of viral outbreaks, which weighed on stocks Friday, were reinforced over the weekend. It looks as if growth could be impeded by a steady negative coronavirus news flow. The U.S. reported more than 30,000 additional coronavirus cases on Friday, the highest number of confirmed one-day infections since May 1, according to data compiled by Johns Hopkins University. Nevada, Florida, California, and Arizona have reported record-high single-day infections. The USD is trading lower against the GBP, EUR, and CAD this morning and unchanged overnight against the JPY. The greenback has lost its safe-haven status due to the number of virus outbreaks in the United States. Equity markets remain conflicted over better than expected economic news on the one side, with virus fears on the other side. This "tug-of-war" should continue into this week as long as virus outbreaks continue to rise in the US. Treasury yields in the US are feeling the effect of these new virus cases as the yields are trading lower this morning. The 10-year note was trading at 0.6921%, while the 30-year bond was trading at 1.4569%. The market will see a number of economic releases around the world starting tomorrow with a number of PMI reports which should give insight into the relative strength of the economic recovery around the world.
EUR
EUR/USD is trading at overnight highs this morning, taking advantage of the USD weakness. Having broken some resistance levels overnight, the EUR is trading around 57 on the RSI chart. The single currency is trading above the 50 and 100 moving averages and is approaching the 200-day moving average. Failure to break this resistance level could see a reversal and sellers emerge. In overnight news, according to Prime Minister Guiseppe Conte, "Italy's budget deficit is likely to widen further, as the country seeks to stimulate the economy amid the looming coronavirus risks." He also said that "the government was working instead to reduce the gap between a worker's gross and net salary, commonly known as the tax wedge." Also over the weekend, in an interview with the German newspaper Frankfurter Allgemeine Sonntagszeitung, European Central Bank (ECB) Governing Council member and German central bank President Jens Weidmann said, "the German economy has likely bottomed out and is expected to recover gradually." He also said that "state aid was a legitimate tool for boosting the economy to help healthy companies survive." Regarding the coronavirus, Germany's Robert Koch Institute (RKI) for public health reported Sunday, the country's virus reproduction rate to have jumped to 2.88 vs. 1.79 seen a day earlier, as there was a record increase in global cases over the weekend, according to the World Health Organization. Traders await tomorrow's PMI release and Wednesday's ifo Business Climate Index release.
GBP
GBP/USD is also trading higher, taking advantage of pressure on the USD and rallying on hopes of an easing of lockdown measures. On the technical side, the move in GBP is very similar to that of the move in EUR. The currency pair has broken through resistance levels overnight and has traded above the 50-day moving averages and is approaching the 100-day moving average level. RSI levels have eased from the overbought level of 70 to around 50. According to a report by the Times, the UK government's debt rose above 100% of its gross domestic product (GDP) in May due to a surge in spending to counter the coronavirus-induced slowdown and loss of tax revenues. The debt-to-GDP ratio was last seen above 100% in 1963. The debt has grown by a fifth over the past year and now stands at £1.95 trillion. While spending surged almost 50% in May alone, revenues plunged by over 28%, pushing borrowing higher to £55.2 billion - the highest single month on record. It was also revealed late on Sunday, UK PM Johnson plans to announce the latest lockdown easing plans and review the 2-meter rule on Tuesday according to Reuters. PM Johnson, said on Sunday, "The disease is increasingly under control. Of course, as we continue to make progress, it will be possible for us to open up more." A spokeswoman for the PM said, "it is important that people follow social distancing rules as they are eased and that if they failed, the government would not hesitate to renew them."
JPY
USD/JPY is pretty much unchanged in overnight trade. With no economic data out today, the currency pair looks to mark time until tomorrow's releases. Technically the currency pair remains in a consolidation level between the 50 and 100-day moving averages. RSI levels are around 50 as traders seem to be taking a rather cautious stance as the trading week begins. Unless the USD/JPY breaks above the 100-day moving average, the bearish outlook will remain. Equity markets in Asia were lower overnight, led by the Nikkei as viral concerns weighed on traders. With a light economic calendar today, the USD/JPY will likely follow the direction of the equity markets. Japan has lifted some coronavirus related curbs on domestic travel and has urged citizens to go sightseeing while observing social distancing. Japan is also allowing up to 1,000 people to gather at indoor and outdoor events. The Japanese professional baseball league began to play on Friday, although no spectators were allowed into stadiums.
CAD
USD/CAD is trading lower this morning, as oil prices moved up a bit overnight. Brent crude rose $0.09 to $42.28 per barrel, while U.S. West Texas Intermediate crude was up $0.01 to $39.76 per barrel. Oil prices moved higher last week and Brent crude prices flipped as oil for immediate delivery had a higher price than oil for future delivery. This price action is referred to as backwardation and is usually an indication of supply tightening. At their meeting last Thursday, OPEC+ countries pledged to try and comply with oil production cuts. Technically, the USD/CAD is trading below the 50 and 100 day moving averages and right around the 200-day level. RSI levels are mid-range and with a quiet economic calendar, expect the USD/CAD to remain rangebound. Bank of Canada Governor Mecklem is speaking today. While there are no major announcements expected from the speech, any downbeat comments by the Canadian central banker could weigh on the loonie.
CNY
The People's Bank of China (PBOC) left their one-year Loan Prime Rate (LPR) unchanged at 3.85% in June while maintaining the five-year LPR at 4.65%. In a Reuters survey, 74% of all participants predicted no change to the one-year LPR. Last week China's cabinet announced that the government will keep liquidity ample by cutting banks' required reserve ratio (RRR) while guiding market interest rates lower to boost the coronavirus-hit economy. China's National Health Commission (NHC) reported on Monday that Beijing city saw nine new coronavirus cases as of June 21st versus 22 cases reported a day earlier. Despite a slowdown in the new infections in the Chinese capital, the fears over the coronavirus resurgence internationally are unlikely to recede any time soon, with the tally mounting in Mexico, Brazil, German, and some states of the US.
Want the Daily Market Pulse delivered straight to your inbox?