Daily Market Pulse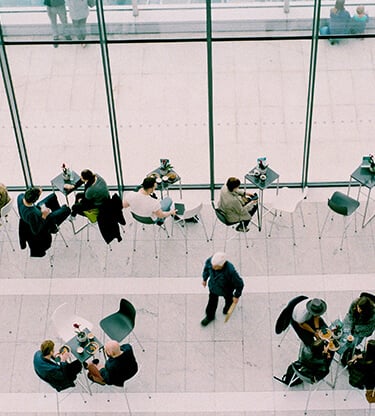 Market players pored over a slew of better-than-expected U.S. data
5 minute read
USD
The U.S dollar weakened 0.39% against a broad basket of major currencies on Thursday as market players pored over a slew of better-than-expected U.S. data and continued optimism about a massive stimulus package. According to the Bureau of Labor Statistics (BLS), the number of Americans filing for unemployment benefits came in at 900,000 in the week ending January 16. This is slightly lower than the median estimate of 910,000, and it is down from the previous week's reading of 926,000. In other data, building permits rose 4.5% in December to 1.709 million, and housing starts advanced 5.8% to 1.669 million. Today, Flash Markit U.S Manufacturing, Services, and Composite PMIs are expected to be published and December's existing-home sales numbers are also due.
EUR
The euro crept 0.51% up versus the U.S dollar after the European Central Bank insisted that the current level of monetary stimulus is enough... for now. Yields from Germany to Italy also rose after President Christine Lagarde emphasized that the central bank's entire 1.85-trillion-euro pandemic stimulus package may not be needed, should financing conditions in the euro area remain favorable. Today, no central bank speakers are scheduled, though it would be reasonable to see some remarks from ECB policymakers providing some color on yesterday's meeting. The flash Germany and France Composite PMIs data released this morning should weigh on the EUR.
GBP
Yesterday the Sterling outperformed (+0.57%) for the third straight day against the greenback. In the absence of a clear market driver, the GBP's strength can still be attributed to the U.S "stimulus hopes" narrative. Earlier today, the Office for National Statistics reported that in December 2020, retail sales volumes increased by 0.3% when compared with November 2020, but it missed forecasts over the peak Christmas period, while public debt climbed to its highest level since 1962. Besides, January's flash PMI survey is due from the U.K this morning, which is also expected to see a further deterioration in services activities. However, it would be worth noting that this survey is the first survey conducted post-Brexit, which may help provide some commentary around how businesses are adapting to the new trading arrangements.
JPY
The JPY was almost unchanged against the USD on Thursday but performed poorly against other major currencies after the Bank of Japan (BoJ) kept interest rates unchanged at -0.1% a day earlier. Later yesterday, Japan's Ministry of Finance reported that the trade balance had a surplus of ¥0.48 trillion in December, down from ¥0.55 trillion in November, which was ¥0.22 trillion lower than expected by the market. Today, deflationary pressure will weigh on the Japanese yen. Japan's core consumer prices plummeted in December at the fastest annual pace in a decade, a sign of intensifying deflationary pressures that sharpen the case for the BoJ to come up with better strategies to combat the deepening impact of the pandemic.
CAD
The Loonie was flat against the greenback in a quiet trading session on Thursday, holding on to its strongest level since May 2018 as global equity markets advanced and after the Bank of Canada kept interest rates unchanged a day earlier. Nonetheless, the CAD also reacted to the weaker ADP Nonfarm Employment Change release. Canadian employment fell by 28,800 in December, driven by a decline in the manufacturing and professional business services sectors. Today, Canada's retail sales report for November is due and should be an important market driver.
MXN
The Mexican peso tumbled 0.64% against the U.S dollar on Thursday, albeit official data showed the seasonally adjusted unemployment rate fell to 4.4% in December. Of 12 million people who fell out of the workforce in April due to the coronavirus pandemic, some 9.5 million had been reincorporated by December. Today, Mexico's National Institute of Statistics and Geography (INEGI) publishes inflation figures for the first 15 days of the current month.
CNY
China's yuan gained almost 0.1% against the greenback on Thursday, but further gains were capped due to worries over Sino-US relations. Market players reported that hopes for an easing in China-U.S. tensions under Joe Biden's administration were starting to fade, which could cool down the yuan rally. Despite China's recent efforts in internationalizing its currency, according to SWIFT's RMB Tracker, the international usage of the CNY between December 2018 and last month gained only 0.02%. On the other hand, China has, meanwhile, been speeding up digital currency pilot programs, distributing millions of dollars to the digital yuan via the lottery.
BRL
The Brazilian real fell 1.1%, reversing gains from the day before against the USD. Although there was not a clear catalyst, concerns over the country's fiscal policy reform remain rather warm on the investor's radar. In addition, the perception that immunization against Covid-19 in Brazil will be slow and subject to setbacks has raised fears about the strength of the economy's potential recovery and has fueled fear of creating new expenses to face the pandemic.
Want the Daily Market Pulse delivered straight to your inbox?