Daily Market Pulse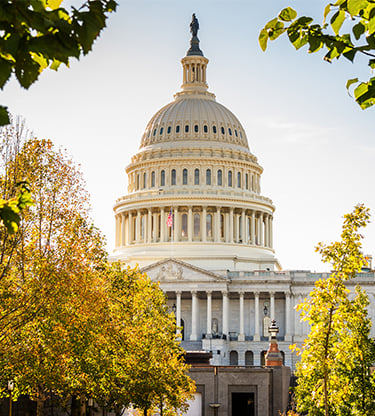 Traders focus on US jobless claims
6 minute read
USD
The roller coaster continues as the equity markets had a good day yesterday and the USD came under pressure. The minutes from the latest FOMC meeting showed members were concerned that a second wave of the coronavirus pandemic "could lead to a protracted period of severely reduced economic activity." According to the meeting notes, it was observed that "a second wave of the coronavirus outbreak, with another round of strict restrictions on social interactions and business operations, was assumed to begin around year-end, inducing a decrease in real GDP, a jump in the unemployment rate, and renewed downward pressure on inflation next year." The committee also said they would continue to monitor the economy and use their tools to act appropriately to support the economy. However, there was no mention of negative interest rates. This morning, DOW Futures are down indicating an opening of around 200 points lower when the markets open. The US jobless claims number was released today. Another 2.43 million Americans filed for unemployment for the week ending May 16th, which brought the total number of Americans out of work during the pandemic to more than 38 million, by far the largest in US history. Fed Chairman Powell will once again be speaking this afternoon, for the third time this week, on how the pandemic has changed perspectives on the labor market and inflation. He will certainly be asked once again about negative interest rates during the Q&A session and his remarks will be closely watched. US Manufacturing PMI is out later this morning as well and is expected to come in at 38 after previously reported at 36.1, while Service PMI is expected to rise to 30 from last month's 26.7. The USD is slightly higher this morning against the majors as concern over US-China tensions has seen some safe-haven buying. US Treasury yields are lower this morning with the 10-year note trading at 0.6688%, while the 30-year bond was trading at 1.3828%.
EUR
EUR/USD is off its overnight highs as EU members debate the Franco-German stimulus plan. The "Frugal Four", Austria, Denmark, Netherlands, and Sweden are not in agreement with the plan which would add EUR500 billion to support pandemic relief. Investors expect the plan to go through after some discussion. Coronavirus statistics continue to decline on the continent, although concerns remain over a second wave of the outbreak. PMI numbers for the Eurozone came out early this morning and were mostly in line with expectations. Eurozone Markit Composite PMI came in at 30.5 after last month's 13.6 and better than the expected 25. Manufacturing PMI was reported at 39.5 after last month's 38, and Services PMI came in at 28.7 after last month's 12.0. France and German PMI numbers improved as well although all the numbers remained below 40. Moving forward, traders seem to be focused on the stimulus plan and whether France and Germany can implement the plan.
GBP
GBP/USD has bounced back during the European trading session after testing overnight support lows. Markit PMI numbers for Great Britain all came in slightly higher than expected, with manufacturing PMI up to 40.6 from 32.6 and services PMI up to 27.8 from 13.4. But the pressure remains on the pound as Bank of England Governor Andrew Bailey has changed his opinion on negative interest rates, stating this option is under active review. Traders are now convinced this will happen sooner rather than later. This comment has weighed on the pound as has continuing negative Brexit negotiations. EU negotiator Barnier has accused the UK of undermining trust after his UK counterpart's claim that the EU was offering a low quality deal. Time is running out for an agreement to be put in place and is adding to pressure on the pound.
JPY
USD/JPY trading mid-range heading into the North American trading day as Japanese Prime Minister Shinzo Abe has commented that it will be possible to lift the state of emergency in Tokyo as soon as next week, according to Reuters. The state of emergency has been lifted in Osaka, Kyoto, and Hyogo, but remains in effect in Tokyo and Hokkaido. Japanese economic data released at the beginning of the trading day beat the market's expectations as Machinery Orders fell in March by 0.4%, much better than the -7.1% expected. When compared to a year earlier, orders were down by 0.7% against the -9.5% forecast. Japanese Merchandise Trade Balance posted a deficit of JPY 930.4 billion, much worse than anticipated. Japan's manufacturing PMI came in at 31.7 in May after posting 34.7 in April. Services PMI recovered to 25.3 up from 21.5 and PMI Composite recovered tp 27.4 from 25.8. These numbers show that the falling demand for goods is catching up to the manufacturing sector and GDP will fall at an annual rate of 10%, with the economy contracting for a third straight quarter.
CAD
USD/CAD is lower this morning as oil prices rose to their highest level since March 11. Brent crude rose $0.54 to $36.29 per barrel, while U.S. West Texas Intermediate crude rose $0.67 to $34.16 per barrel. Lower US inventories and OPEC supply cuts are the reasons being given for the rise in crude. According to Bank of Canada Deputy Governor Timothy Lane, the BoC expects GDP to contract anywhere between 15-30%. He commented "the decline in demand stemming in part from weaker business and consumer confidence is likely to have a larger effect. On balance, there is likely to be downward pressure on inflation." He also stated that demand and supply will be weaker than before. The main challenge that the Bank will face seems to be the increase in financing needs by provincial governments and how to also aid the credit needs of the private sector. As this goes forward it will weigh on the Canadian dollar.
CNY
US-China tensions continue as new comments from President Trump regarding China's leadership have added to concerns that a new trade war is on the horizon. The US Senate has passed a bill that could bar some Chinese companies from listing on US exchanges. The Holding Foreign Companies Accountable Act requires that Chinese companies show that they are not controlled by a foreign government. Firms will have to provide an audit confirming this. Australia has joined this fight after China slapped tariffs on Australian exports. Australia is now calling for a virus investigation on how China handled the contagion and has threatened to take China to the World Trade Organization if tariffs are not dropped.
Want the Daily Market Pulse delivered straight to your inbox?