Daily Market Pulse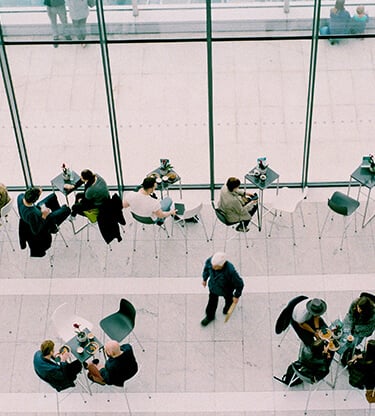 Dollar opens the new week with a bullish gap
USD
The U.S. dollar stayed bid on Monday as the market became risk-averse as the Russia-Ukraine conflict raged on. The U.S. dollar index finished 0.25% higher last Friday and has maintained its momentum at the start of the new week. The escalation of the conflict eroded investor confidence after Ukraine refused to hand over the besieged southern port city of Mariupol, despite Russia's warnings of a humanitarian 'catastrophe.' As the issue worsened, it dashed hopes for diplomacy that had been raised in the previous week. In other news, the S&P 500 futures fell 0.34% on the day and the rising tensions over the Ukraine conflict re-ignited the spike in oil prices on Monday morning. In the lack of top-tier economic news on both sides of the Atlantic, traders are now looking forward to speeches by European Central Bank President Christine Lagarde and Fed Chair Jerome Powell later in the day.
Monday 03/21/2022 - Chicago Fed National Activity Index (Feb)
Wednesday 03/23/2022 – New Home Sales (MoM)(Feb)
Thursday 03/24/2022 - Markit Manufacturing PMI(Mar) ¦ Markit PMI Composite(Feb)
¦Markit Services PMI(Feb)
Friday 03/25/2022 - Michigan Consumer Sentiment Index(Mar) ¦ Pending Home Sales (MoM)(Feb)
EUR
The Euro closed 0.35% lower on Friday before regaining moderately this morning. The Euro fell from a two-week high hit last Thursday but remained above a two-year low earlier in the month as traders digested the latest Fed move as progress in Russia-Ukraine talks stalled. The common currency is ignoring hawkish remarks made by European Central Bank (ECB) policymaker Robert Holzmann, who urged for a rate hike. Meanwhile, domestically, European Union leaders may delay approving an intervention in the bloc's wholesale energy market because member states are divided on the most effective emergency alternatives to reduce surging electricity and gas costs, which have been exacerbated by Russia's invasion of Ukraine. In other news, European markets fell on Monday as crude oil prices continued to rise as investors kept an eye on diplomatic efforts to halt Russia's almost month-long war in Ukraine.
Thursday 03/24/2022 - Economic Bulletin ¦ Markit Manufacturing PMI(Mar) PREL ¦ Markit PMI Composite(Mar) PREL ¦ Markit Services PMI(Mar) PREL
GBP
The Pound Sterling closed 0.22% higher, although it lost its momentum when opening for Monday morning. The pound rose as the Bank of England delivered the rate hike that had been priced in by market participants; nevertheless, the BOE declined to reveal its future tightening plans. Domestically, following Russia's invasion of Ukraine, U.K. Prime Minister Boris Johnson is looking to nuclear and wind energy to increase Britain's domestic energy security. Also, house sellers in the United Kingdom are experiencing the greatest spring market on record, with prices at all-time highs and bidders vastly outnumbering available properties. In other news, the FTSE 100 moved up on Monday in a turbulent session for European markets, reaching two-week highs. Traders are keeping a careful eye on Russia-Ukraine negotiations, despite hints that an agreement is close to being struck, and U.S. President Biden is scheduled to meet with Prime Minister Boris Johnson to discuss the joint action against Moscow. In addition, market participants will be watching for UK consumer prices and retail sales data later in the week.
Wednesday 03/23/2022 - Consumer Price Index (YoY)(Feb) ¦ PPI Core Output (YoY) n.s.a (Feb) ¦ Retail Price Index (YoY)(Feb)
Thursday 03/24/2022 – Markit Services PMI(Mar) PREL ¦ Markit Manufacturing PMI(Mar) PREL
Friday 03/25/2022 - GfK Consumer Confidence(Mar) ¦ Retail Sales (MoM)(Feb)
JPY
The Japanese Yen closed 0.48% lower in the previous session against the greenback. The Japanese Yen fell slightly on Monday, remaining close to six-year lows reached last Friday. The Japanese Yen has been under pressure against the U.S. dollar, tumbling 1.6% last week as the interest rate differential between the U.S and Japan widens. In addition, the Japanese Yen fell as the Bank of Japan (BOJ) maintained its enormous stimulus while warning of rising dangers to the weak economic recovery from the Ukraine crisis. While inflation is expected to reach or exceed the central bank's 2% objective in the coming months, the BOJ is not in the mood to withdraw stimulus. This firm dovish position stood in stark contrast to other major central banks beginning to tighten monetary policy.
Tuesday 03/22/2022 – BOJ Monetary Policy minutes
Thursday 03/24/2022 - Tokyo Consumer Price Index (YoY)(Mar)
CAD
The Loonie closed 0.20% higher in the previous session before losing its steam this morning. This followed the strengthening of the U.S. dollar as investors remain risk-averse amid the intensifying Ukraine-Russia crisis. Meanwhile, the commodity-linked Canadian dollar is likely to profit from rising crude oil prices. Oil prices rose for a third day as the Ukraine conflict approached the one-month mark with no end in sight. Brent has surpassed $111 per barrel, a 14% increase since the previous Wednesday's close. In terms of data, Statistics Canada revised the gain in retail sales for January, while home prices increased the most in nine months. In other news, Canada's S&P/TSX Composite index rose 0.3% to a record-high finish on Friday, after striking an intra-day high, as investors continued to monitor the Ukraine conflict following the discussion between U.S. President Biden and Chinese President Xi Jinping.
Friday 03/25/2022 – BOC Gravelle Speech
MXN
The Mexican Peso spiked 0.79% against the greenback last Friday. The Mexican peso rose against the U.S. dollar, continuing its recovery from a three-month low hit on March 8th, when the U.S. dollar fell despite the commencement of the Fed's policy tightening cycle. Domestically, rising commodity prices have fueled anticipation that the central bank will raise interest rates at its March meeting, despite evidence of a slowing economy. On concerns about inflationary pressures, Mexico's central bank raised interest rates for the sixth time in a row in February, raising borrowing prices to 6%, the most since April 2020. In other news, Mexico is expected to maintain crude oil exports at about 1 million barrels per day to capitalize on the recent price surge, postponing President Andres Manuel Lopez Obrador's plan to halve them as part of his energy self-sufficiency aim.
Monday 03/21/2022 - Jobless Rate (Feb)
Tuesday 03/22/2022 - 1st half-month Inflation (Mar)
Thursday 03/24/2022 - Retail Sales (MoM)(Jan) ¦ Trade Balance $(Feb)
Friday 03/25/2022 - Gross Domestic Product (QoQ)(Q4) ¦ Accumulated Current Account/GDP(Q4) ¦ Current Account, $ (QoQ)(Q4)
CNY
The Chinese Yuan closed 0.18% lower in the previous session against the greenback. The Yuan weakened and traded down from a nearly 4-year high hit earlier in the month and mirroring the People Bank of China's recent downward bias. Traders are concerned about the spread of the coronavirus in China, as well as the economic impact of lockdowns, and are looking for additional governmental measures to help the economy recover following Vice Premier Liu He's strong pledge to support growth. Also, as expected, the People's Bank of China opted to keep its one-year (Loan Prime rate) LPR at 3.7% and its five-year LPR at 4.6%. The changes followed a wild ride for Chinese stocks last week, which began with a drop due to concerns about Beijing's strong connections with Moscow and suspicions that the U.S. will delist Chinese companies. On Monday, the Shanghai Composite rose 0.08%, while the Shenzhen Component rose 0.41%, with mainland stocks extending gains for a fourth straight session as investors bet on more policy support despite the loan prime rate remaining unchanged.
Monday 03/21/2022 - PBoC Interest Rate Decision
BRL
The Brazilian Real closed 0.57% on Friday against the greenback. Last week, the Monetary Policy Committee (Copom) of the Central Bank decided to raise the basic interest rate by 1 percentage point, from 10.75% per year to 11.75%. Meanwhile, the Secretary of Economic Policy (SPE) revised to 1.5% its estimate for the growth of the Domestic Product Gross (GDP) in 2022, compared to 2.1% previously projected. In addition, the expectation for the rate of 2022 inflation increased from 4.70% to 6.55%. On the presidential elections front, polls for voting intentions for president show, on average, a mild continuous reduction in the gap between Lula and Bolsonaro. Former President Luiz Inácio Lula da Silva (PT) is still leads the voting intentions, with 44% against 26% for President Bolsonaro (source Quaest). Elsewhere. high-interest rates in Brazil and the differential in relation to interest rates in the U.S. and other economies should continue to contribute to the flow of foreign currency to the country and to the appreciation of the Real. Brazil currently has the second-highest real interest rate in the world, behind only Russia.
Monday 03/21/2022 - Bulletin Focus
Tuesday 03/22/2022 - Copom Minutes
Wednesday 03/23/2022 - Foreign Exchange Flow
Thursday 03/24/2022 - Quarterly Inflation Report / CMN Meeting
Friday 03/25/2022 - Consumer Confidence FGV (Mar) / IPCA-15 (Mar)
Want the Daily Market Pulse delivered straight to your inbox?