Daily Market Pulse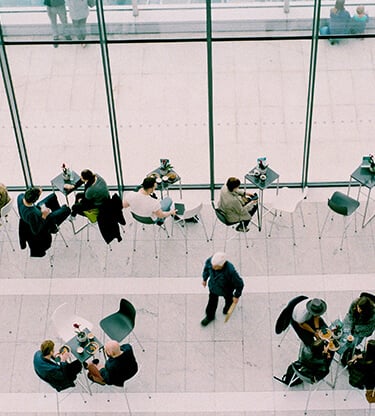 Dollar calm on Friday's morning
USD
The U.S. dollar index, which measures the greenback's performance against a basket of six major currencies, closed 0.17% higher and advanced to the highest level in a week, although it remained calm on Friday morning. The U.S. dollar was bolstered by increasing demand for safe-haven assets as a result of a global equities selloff and heightened geopolitical tensions. Additionally, yesterday, on the statistics front, U.S. Weekly Jobless Claims reached a three-month high, while Philadelphia factory activity exceeded expectations. Moreover, the risk-averse market climate bolstered the demand for risk-free U.S. Treasury bonds, undermining yields. The benchmark 10-year U.S. Treasury yields continue to decline toward 1.75% and are now down about 2% on a daily basis. Moving forward, in the absence of high-quality data releases, markets are expected to be impacted by risk perception moving into the weekend.
EUR
The Euro closed 0.27% lower, although it regained its momentum modestly during the European trading session on Friday, reaching fresh daily highs. This comes after the European Central Bank (ECB) signaled that there will be no rate rises this year, despite yesterday's record high inflation figures. Annual inflation in the Eurozone was confirmed at a record high of 5% in December 2021, up from 4.9% in November, as oil and natural gas prices continued to rise and supply chain disruptions continued to weigh. Meanwhile, ECB policymakers acknowledged that current inflation may persist longer than anticipated and is likely to die down in 2022. Simultaneously, the central bank maintained that net purchases under the PEPP may be reduced till March but emphasized that considerable monetary policy assistance was still required, implying that an interest rate rise this year is very unlikely. On the other hand, the continued decline in U.S. Treasury bond rates weighed on the U.S. dollar, which supported the Euro this morning. Looking forward, today's speech by ECB President Christine Lagarde, followed by the publication of the Consumer Confidence Index for January, which is predicted to be -9, will influence the Euro prices further.
GBP
The Pound Sterling closed 0.06% lower before losing momentum on Friday morning. Increased betting on the Bank of England raising interest rates further, along with the news that COVID-19 limitations in the UK will be abolished next week, supported the British Pound. On the other hand, the British pound remains under intense pressure as a result of the country's political instability, dismal retail sales figures, and reduced customer confidence. According to the UK's Office for National Statistics, retail sales in the UK fell 3.7% monthly in December 2021, the largest monthly decline since January, following two months of strong retail sales growth. This was due to the rapid spread of the Omicron variant and consumer expectations for the majority of Christmas shopping occurring earlier than usual. Additionally, the GfK Consumer Confidence index in the United Kingdom fell to -19 in January 2022, the lowest level in 11 months, as consumer sentiment was affected by stubbornly rising inflation. Looking forward, market participants will see UK's political news and wider market sentiments to provide fresh impetus to Sterling.
JPY
The Japanese Yen closed 0.19% higher and continued its pace during Friday morning's session. The Japanese currency traded higher against the U.S. dollar on Friday, extending its gaining streak to four sessions, bolstered by inflation fears and waning risk appetite. Investors sold off riskier assets in favour of the safe-haven Yen as fresh worries of rising inflation, policy uncertainty, and heightened geopolitical tensions arose. Meanwhile, consumer prices in Japan increased by 0.8% annually in December 2021, accelerating from 0.6% a month earlier and pointing to the country's fourth consecutive month of increase. Additionally, the current number was the highest annual inflation rate since December 2019, spurred by a strong increase in food prices and a continued increase in housing costs. Elsewhere, Japan's policymakers are discussing when they may begin indicating an impending rate rise, which might occur even before inflation reaches the central bank's 2% objective. Meanwhile, the Japanese central bank, as generally predicted, opted to retain its ultra-loose monetary policy this week.
CAD
The Loonie closed 0.10% higher against the dollar before consolidating its gains on Friday morning. The Loonie traded at its highest level since November 9th amid rising oil prices, after consumer price data revealed that inflation hit a 30-year high in December. Despite the fact that a rising number of Covid-19 cases is hurting economic development, investors are predicting that the Bank of Canada will hike rates at its next monetary policy meeting, with a 70% probability already factored in. The headline inflation rate in Canada increased to 4.8% in December 2021, up from 4.7% in November and October, in line with market forecasts. This was the highest inflation rate since September 1991, owing to persistent supply chain difficulties. Meanwhile, West Texas Intermediate (WTI) oil futures fell below $85 per barrel on Friday, after reaching a new seven-year high of $87.1 in the previous session, as traders benefited from the gain due to an increase in crude and gasoline stockpiles. Moving ahead, traders will see Canadian Retail sales data for November, expected to increase 1.2%, to drive Loonie prices further.
MXN
The Mexican Peso finished 0.15% lower before recovering its momentum on Friday morning. The Mexican Peso strengthened on Thursday with the release of favorable unemployment statistics. Mexican unemployment fell to 3.5% in December 2021, down from 3.8% in December 2020. It was the lowest rate of unemployment since the epidemic began in March 2020. Simultaneously, the economically active population increased by 4.3 million people to 59 million, increasing the labour force participation rate to 59.5% in December 2020 from 56.5% in December 2020. On the contrary, the global risk-off mood created downward pressure on the Peso versus the greenback as investors sold off global stocks. Meanwhile, the subdued U.S. dollar price this morning underpins the upward traction for the Peso. Looking ahead, the risk sentiment will drive Peso prices further.
CNY
The Chinese Yuan closed 0.02% higher on Thursday. The Yuan strengthened against the U.S. dollar on Friday, and it's on track for its second consecutive weekly rise, despite Beijing's increased policy easing measures to spur development. On Thursday, the People's Bank of China lowered the one-year LPR (Loan Prime rate) by ten basis points to 3.7%, and the mortgage benchmark by five basis points to 4.6%, after an unexpected drop to the one-year MLF (Medium-term Lending Facility) on Monday. Meanwhile, the yield on China's 10-year government bonds dropped to 2.72% in January, the lowest level since May 2020, after the PBoC's decision to slash key interest rates and commit to using further monetary measures to boost the economy. Elsewhere, the Shanghai Composite slid 0.91% to 3,523 points on Friday, while the Shenzhen Component fell 1.19% to 14,030 points, as mainland stocks failed to gain traction despite Beijing's increased policy easing attempts to boost development.
BRL
The Brazilian Real surged 0.15% higher against the greenback on Thursday, reaching the highest level since November 11, 2021. The Real took advantage of the chance to begin unwinding bets against the Brazilian currency and retracement of U.S. treasury yields, with an eye on the political landscape. Meanwhile, investors remained focused on domestic worries, particularly accusations made by public workers who demonstrated in Brasilia on Tuesday to seek wage rises. Additionally, last year's implementation of the PEC dos Precatórios, which altered the expenditure limit regulation to allow for increased government spending, shook investors' trust in the soundness of public finances. Elsewhere, hopes that the U.S. Federal Reserve will begin raising rates at its next meeting waned as the development of the coronavirus' omicron strain raised worries about a faltering economy.
Want the Daily Market Pulse delivered straight to your inbox?