Daily Market Pulse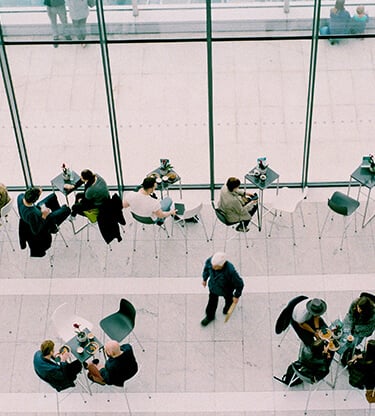 USD rebounds ahead of PMI release
USD
The USD is making a bit of a rebound this morning after being under pressure. Initial Claims released yesterday were disappointing as the unemployment situation in the US, showed 1.11 million people filing for unemployment, as opposed to the predicted 910,000. The poor initial claims number has traders once again focusing on a lack of progress over the next round of pandemic relief legislation. Investors had hoped that this number would continue to improve. DOW Futures are mildly higher this morning, indicating a positive opening to the US equity markets. NASDAQ and the S&P 500 both reach record highs on Thursday as gains in Big Tech stocks are driving the market. U.S. Treasury yields are higher this morning, with the 10-year note trading at 0.6525% and the 30-year bond trading at 1.3871%. Markit manufacturing and services PMI number are due out for the US this morning. Manufacturing PMI is expected to come in at 51.9, after last month's 50.9, while Services PMI is expected to come in at 51, after last month's 50. A number above 50 indicates an expanding economy, a number below indicates an economy is contracting.
EUR
EUR/USD has fallen quite a bit this morning after the release of Eurozone PMI. The EUR/USD moving averages have converged as the 50-day crosses the 100-day and is about to cross the 200-day moving average as well. The move through support levels has triggered stop-loss sales and RSI is at 26, below the oversold 30-level. The momentum at the moment is for a lower EUR and has put the sellers, at least temporarily in control. Flash PMIs in the core euro region showed mixed results, adding to the view that a V-shaped recovery could be running out of steam. The latest manufacturing activity survey from IHS/Markit research showed that the Eurozone manufacturing sector growth lost some momentum in August. The Eurozone Manufacturing purchasing managers index (PMI) edged lower to 51.7 in August vs. 52.9 expected and down from 51.8 in July. Meanwhile, the Services PMI fell to 50.1 in August vs. 54.5 expected and 54.7 in July. According to IHS Markit Economics Director Harker, "the eurozone's rebound lost momentum in August, highlighting the inherent demand weakness caused by the COVID-19 pandemic. The recovery was undermined by signs of rising virus cases in various parts of the euro area, with renewed restrictions impacting the service sector in particular." Expect some movement higher from the lows seen in the last hour as traders react to the oversold EUR market.
GBP
GBP/USD is trading lower this morning despite better than expected PMI numbers for August. Manufacturing PMI came in at 55.3, versus the expected 53.8, and 53.3 last month. Services PMI came in at 60.1, versus the expected 57, and 56.5 last month. It seems that the lack of progress in Brexit negotiations has eliminated any positive momentum from economic releases. Technically, the 50-day moving average is concerting on the 100-day moving average and RSI has moved during the European trading morning from being just above 70-level to the 40-area at present. Breaking through support levels on GBP, also set off stop-loss selling adding to the downward momentum. EU chief negotiator, Michel Barnier, spoke at a press conference on the latest round of the EU-UK negotiations and said that there is very little time left to conclude Brexit negotiations. There are two months left for negotiations to come up with a deal, as time is needed for ratification. This puts the end of October as the date for a final accord. According to Barnier, there seems to be no willingness on the UK side for a compromise. Every day that a deal is not agreed upon brings us closer to the deadline and this may continue to negatively affect the pound.
JPY
USD/JPY is trading slightly above overnight lows after Japan released their PMI numbers overnight. The 50-day moving average has moved above the 100-day moving average and RSI has moved into the mid-'40s. Japan PMI numbers were mixed as Japan's PMI Manufacturing rose to 46.6 in August, up from 45.2, above the expectation of 45.0, while PMI Services edged down to 45.0, down from 45.4. Bernard Aw, the Principal Economist at IHS Markit, said: "The prospect of a solid recovery remains highly uncertain as Japanese firms remain pessimistic about the business outlook on balance during August. Rising unemployment may also hit domestic household income and spending in the months ahead." Japan's core CPI was unchanged at 0% in July, below the expected 0.1%. The outlook for core inflation suggests that Japan is close to a deflationary situation. It's becoming increasingly unrealistic for the economy to achieve BoJ's 2% inflation target in any projection horizon. USD/JPY may move higher during trading today.
CAD
USD/CAD is trading higher in the last hour despite the rise in oil prices overnight. RSI in the last hour has moved from just above the 30-level to 64, indicating a move towards an overbought market. These new levels should provide selling opportunities during the North American trading day. Brent crude futures are $0.17 higher this morning at $45.07 per barrel, and are on track for a weekly 0.5% rise, while U.S. West Texas Intermediate crude futures rose $0.13 to $42.95 per barrel, heading for a 2% rise this week. Oil prices have moved higher this week, due to major oil producers' efforts to hold back output amid concerns about economic recovery from the coronavirus pandemic. Canadian Retail Sales for June are due out this morning and are expected to improve. The forecast is 24.5%, after the previous month's report of 18.7%. Employment numbers released yesterday showed employment in Canada increased by 1,149,800 from June to July, as businesses began to re-open.
MXN
Mexico will receive 2,000 doses of the Sputnik V coronavirus vaccine from Russia for the third stage of clinical trials, according to Foreign Secretary of Mexico Marcelo Ebrard. The testing is expected to begin in September. Earlier in the week, Ebrard met with Russian Ambassador to Mexico Viktor Koronelli and the parties discussed the Sputnik V vaccine. On August 11, Russia became the first country to register a coronavirus vaccine, which was named Sputnik V. The vaccine was developed by the Gamaleya Scientific Research Institute of Epidemiology and Microbiology and underwent clinical trials in June and July. According to the Russian Health Ministry, experience shows that such vaccines are capable of creating long-term immunity that lasts for up to two years. Mexico's health ministry on Thursday reported 6,775 new confirmed cases of coronavirus infection and 625 additional fatalities, bringing the total in the country to 543,806 cases and 59,106 deaths.
CNY
At their weekly press briefing on Thursday, China's Commerce Ministry Spokesman Gao Feng announced that China and the US have agreed to hold trade talks in the coming days. These trade talks will evaluate the progress made on their Phase 1 trade deal at the six-month mark after it was reached in January. These comments confirm the Bloomberg report, which cited that the US and China plan to resume their delayed trade talks. When asked about the US tightening restrictions on Huawei, Feng said that China will take all necessary measures to firmly protect Chinese firms' legitimate interests. In other news, Reuters reported that the Chinese health commission confirmed 22 new coronavirus cases in the mainland for August 20, compared to seven a day earlier. All 22 cases were imported, as per the National Health Commission, which in turn marks the fifth day of zero cases at home.
BRL
The Brazilian Real, considered by some to be the world's most volatile currency is again at the mercy of public accounts. The real fell as much as 2.1% on Thursday, leading declines among major currencies, after the Senate unexpectedly overturned a presidential veto, opening the floodgates for increases in public servant wages. The currency later pared losses and was only down 0.6% lower after house Speaker Rodrigo Maia said he disagrees with the Senate decision. The veto was sent to the lower house for another vote this afternoon and, if rejected again, it may create 120 billion reals ($21.3 billion) in additional public expenditures through the end of 2021. Spending more is everything Brazil's Economy Minister Paulo Guedes wants to avoid. Fears that the country could breach the public spending cap, one of its most important fiscal anchors, sent financial markets on a tailspin earlier this week and even fueled speculation that Guedes could leave his post. Markets recovered later as President Jair Bolsonaro came to his defense.
Want the Daily Market Pulse delivered straight to your inbox?