Daily Market Pulse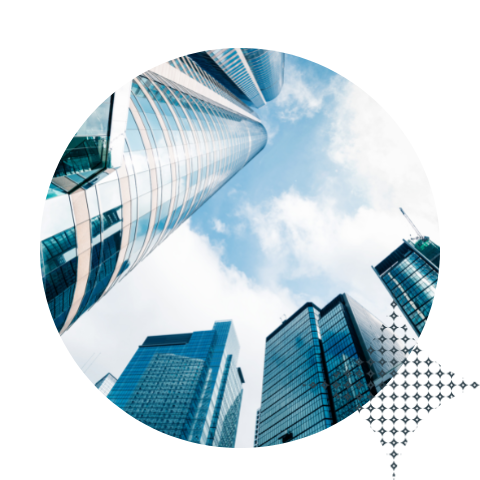 Dollar sideways after posting minor gains
USD
On Tuesday, major currency pairs trade in familiar ranges as investors remain on the sidelines ahead of significant central bank policy developments. The U.S. dollar index (DXY), which closed with minor gains on Monday, is trading sideways on Tuesday morning. The Wall Street Journal's Nick Timiraos, who accurately predicted the July rate hike of 75 basis points (bps), released an article late Monday that abstained from predicting that the Fed will raise its policy rate by 100 bps on Wednesday. Following this news, the greenback lost some appeal, and the DXY lost its daily gains. Later in the day, Building Permits and Housing Starts statistics for August will be released on the U.S. economic calendar.
EUR
Following a 0.1% gain yesterday, the Euro is continuing to rise modestly above parity. The improving market sentiments contribute to the common currency. Meanwhile, early morning releases show that the Eurozone posted a current account deficit of €10.1 billion in July 2022, compared to a €36.8 billion surplus the previous year, as rising energy costs continue to increase the value of imports. Also, the goods account showed a €12.7 billion deficit after a €33.5 billion surplus, and the primary income account showed a €1.4 billion deficit after a €2.3 billion surplus. Going forward, ECB President Lagarde is scheduled to speak in the second half and is likely to provide some fresh momentum to the common currency.
GBP
After a 0.33% advance yesterday, the British Pound is clings to daily gains early Tuesday. This morning, British Prime Minister Liz Truss claimed that no conversations are presently taking place with the U.S. and that she does not expect any to begin in the near to medium term discussing a prospective trade deal with the U.S., but her statements were largely ignored by market participants. In other news, the yield on Britain's 10-year gilt increased to 3.2%, the highest level since July 2011, as the Bank of England is expected to raise interest rates by up to 75 basis points this week to combat stubbornly high inflation. Because no major releases are anticipated for today, traders will take cues from broader market sentiment.
JPY
The Japanese Yen appears to be continuing its descent today slowly, after falling 0.13% on Monday. Today's data releases show that Japan's annual inflation rate increased to 3.0% in August 2022 from 2.6% in July. This was the 12th consecutive month of price increases, and the quickest since September 2014, due to rising food and gasoline costs as a result of Russia's invasion of Ukraine, as well as a drop in the Yen. For the fifth consecutive month, core inflation was 2.8%, above forecasts as well as the central bank's 2% objective, posing a challenge to the Bank of Japan, which considers such cost-push inflation as a risk to consumers. Meanwhile, despite inflationary and currency pressures, the BOJ is largely likely to retain ultra-low interest rates at its September meeting due on Thursday.
CAD
The Canadian dollar has lost steam this morning after a brief surge (0.20%) in the previous session. Investors are staying away as major central banks prepare to raise interest rates this week. Worries about severe demand destruction also continued to put downward pressure on crude oil prices, causing the commodity-linked Loonie to fall. On the macroeconomic front, Canadian producer prices declined for the third month in a row. Traders are now looking forward to today's CPI results, which are predicted to settle at 6% year on year for August.
MXN
The Mexican Peso climbed 0.60% yesterday as local financial markets reopened following a three-day weekend, wiping off earlier losses on Monday morning, as the U.S. dollar's rise was limited and U.S. stocks recovered. Mexico's swap rates rose on Monday, reflecting a lower Peso and rising Treasury yields. The TIIE curve anticipates roughly 170bps of rate hikes for the rest of 2022, raising the policy rate to 10.20% by the end of the year. Meanwhile, the important local driver this week is mid-September inflation, which is due on Thursday. The consensus expects headline CPI to fall slightly to 8.71% from 8.77% previously, but core CPI to rise to 8.28% from 8.13%.
CNY
The Chinese Yuan is falling on Tuesday despite the People Bank of China's recent policy announcement. The People's Bank of China held its key rates for corporate and household loans constant in September, as expected to cushion the Yuan's sharp drop. The one-year loan prime rate (LPR) remained constant at 3.65%, while the five-year rate, a mortgage reference, remained at 4.3%. The move comes after the central bank kept its medium-term policy rate unchanged despite draining some liquidity from the banking sector last week. Meanwhile, the board reduced the borrowing cost of 14-day reverse repos from 2.25% to 2.15% on Monday in order to revive credit and support the faltering economy.
BRL
The Brazilian Real rose more than 2% yesterday as the external atmosphere improved, but investors warned of potential turbulence in currency markets on the eve of monetary policy meetings between the central banks of Brazil and the United States. The endorsement of Henrique Meirelles, former president of the Central Bank and former finance minister, was also on the market's radar. In other news, the latest central bank's "Focus survey" revealed that financial markets had reduced their inflation estimates for 2022 and 2023 while raising their growth projections for this year, marking the 12th week of positive adjustments for both indicators.
Want the Daily Market Pulse delivered straight to your inbox?