Daily Market Pulse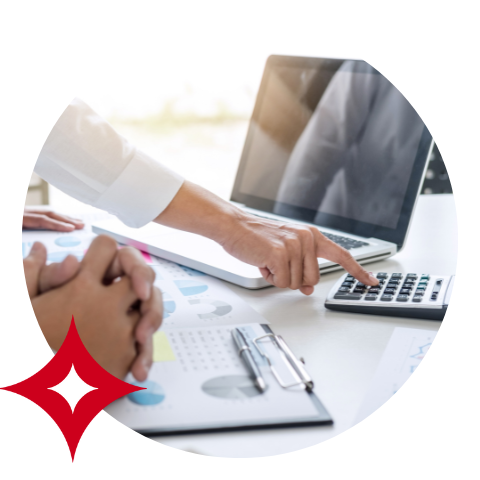 Thankful For Turkey, Stuffing, & Loose Monetary Policy
4 minute read
Markets kick off this year's Thanksgiving/Black Friday week on a quiet note as US stock indices and Treasury yields are close to unchanged, while the Dollar continues to move lower on the back of dovish Fed narratives.
When measured against a basket of currencies, the dollar has fallen to levels not seen since August of this year, although it still remains 3.5% away from July's 1-year lows. The rally in risk seen since the last FOMC release has showed no signs of stopping with Fed Funds futures now pricing a 30% chance of a rate cut in March of 2024 and subsequently reducing the draw of holding the USD against other currencies. Tomorrow's release of the Fed's FOMC minutes may have larger significance versus those in the past given the outsized market moves following Fed Chair Powell's statement and press conference at the start of this month.
Additional thematic highlights of the day as well as this week's event calendar:
Moody's Investors Service upgraded its outlook on Italian debt to stable, reducing the nearer-term risk of a downgrade to junk. This certainly gives the ECB some additional dvoish breathing room.
Argentinians elected a libertarian to the presidency, a historically significant move in a country plagued with years of runaway inflation and low sovereign creditworthiness. Local markets rallied.
The PBOC set today's USD/CNY fixing rate to the lowest since August, providing additional support for the Yuan to counter some of the economic easing measures of the last several months. This comes as the PBOC and other government institutions announce additional funding programs to support the nation's property market.
Monday: ECB's de Cos, de Galhau, and Vujcic speak; Bank of England' Bailey speaks
Tuesday: US Existing Home Sales & FOMC Meeting Minutes; Canada CPI; ECB's Lagarde speaks; Nvidia quarterly earnings report
Wednesday: US Initial Jobless Claims & University of Michigan Indices; BoC Governor Macklem speaks; Mexico Retail Sales; Eurozone consumer confidence
Thursday: Eurozone PMIs & ECB minutes; Mexico CPI & Banxico Minutes; UK PMI
Friday: Canada Retail Sales; Mexico GDP
EUR/USD is slightly higher on the day in line with peers as ECB governing council member Wunsch hints at the ECB potentially needing to hike rates again as markets become overly optimistic and dovish, potentially undermining the central bank's goals. In addition, the Italian sovereign outlook upgrade by Moody's has narrowed the yield spread Italian bonds trade at against their German counterparts.
USD/CAD is essentially unchanged on the day as the market awaits tomorrow's CPI reading for the month of October. Survey expectations point to 0.2% increase in MoM CPI versus the previous month but also a massive 0.7% drop in YoY to 3.1%. This release will make BoC Governor Macklem's speech on Wednesday all the more important for clues in forward guidance.
GBP/USD is slightly higher on the day ahead of Bank of England Governor Bailey' speech this afternoon. Given that inflation, while markedly lower, still remains significantly above the BoE's target, the tone with which Governor Bailey chooses to speak will be closely watched. The Pound has rallies 3.3% versus the Dollar since late October and the sustainability of this move given monetary policy uncertainty remains to be seen.
USD/MXN is slightly lower on the day, firmly below its 200-day moving average that it had been trading above for the entirety of October. This move has been almost exclusively based on perceived Fed dovishness as the carry trade (borrowing in cheaper USD and earning in high-yielding MXN) takes center stage given the massive interest rate differential between the two currencies. While the 7% move lower from October's highs is certainly significant, current levels are still 3.4% above July's lows.
USD/BRL is lower on the day in line with peers as soft USD sentiment, commodity strength, and dovish BCB rate expectations combine to extend the recent strength of the real. Three rate cuts of 50bps each are now priced in over the next 3 BCB meetings with a rate approaching 10% next year.