Daily Market Pulse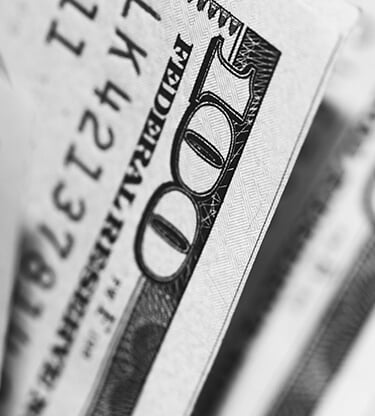 FOMC minutes released today
7 minute read
USD
Things were rolling along quietly yesterday as the markets awaited the testimonies by Treasury Secretary Mnuchin and Fed Chairman Powell before the Senate Banking Committee on the economic response to the pandemic. During his testimony, Secretary Mnuchin said that the government is "fully prepared to take losses" on coronavirus business bailouts. And Chairman Powell reiterated that the Fed is continuing to look for ways to accommodate borrowers and that lending programs for medium-sized businesses and state and local governments will begin operating by June 1st. However, around an hour before the closing bell, stocks went into a free-fall. Why? A report revealed that Moderna's trial results for a potential coronavirus vaccine did not go as planned. That forced equities lower, breaking a 3-day winning streak. The USD remains pressured against the EUR, GBP, and CAD while trading flat against the JPY. A Congressional Budget Office report yesterday said the U.S. economy is expected to begin recovery during the second half of 2020. For the whole of 2020, GDP could contract by -5.6%, before rebounding and showing a growth of 4.2% in 2021. Unemployment should peak at 15.8% in Q3. The DOW Futures merry-go-round looks to continue today, with futures pointing towards a 250 point gain when the markets open later this morning. Looking at earnings reports, Target, Lowe's, and Royal Caribbean are set to report before the opening bell. US Treasury yields are lower this morning due to uncertainty over a virus vaccine and concerns over the re-opening of state economies. The 10-year note is trading at 0.6931%, while the 30-year bond is trading at 1.4181%. Lastly, the FOMC will release the minutes of their last meeting at 2 pm, and while no surprises are expected, traders will be looking at possible comments from policymakers regarding negative interest rates.
EUR
EUR/USD is trading near the top of its overnight range, with the single currency now trading above its 50, 100, and 200-day moving averages. The Relative Strength Index (RSI) for the currency was near 70, indicating possible overbought conditions that could limit further upside moves and exaggerate any selling due to bad news. There is concern that the euphoria over the Franco-German funding agreement could run into trouble as four EU countries, Austria, Netherlands, Denmark, and Sweden, are set to publish another proposal later today. This group, now known as the "Frugal Four", want the amount reduced and wants the money designated as loans, not grants. Good news for the Eurozone is the drop in virus cases and deaths, especially in Italy and Spain. Germany published its virus reproduction rate which remains below 1, another positive development as the largest economy in Europe prepares to re-open. The market will be looking at Spain, Italy, and France to see their figures and good numbers will be EURO positive.
GBP
GBP/USD is also trading higher this morning, but traders are concerned this move may be short-lived. The concerns over Brexit continue as David Frost, Britain's Chief Negotiator, said the EU is treating the UK as an "unworthy partner" and is offering a low-quality deal. EU negotiator Michel Barnier countered, saying Britain wants to keep the benefits of EU membership without the obligations. Eventually, this will once again begin to weigh on GBP. As Great Britain prepares to re-open, virus deaths are on the rise as the weekend effect shows good numbers but once the week begins these numbers increase. This limits the ability of the government to lift the lockdown and now it seems the UK economy is facing "a severe recession the likes of which we haven't seen", according to Chancellor of the ­Exchequer Rishi Sunak. Bank of England Governor Andrew Bailey will speak to lawmakers today and as CPI fell to 0.8% yearly in April, worse than expected. Once again, the possibility of negative interest rates will be a subject that traders will expect him to comment on. Several members of the BOE have said they were open to the idea, which could weigh on the pound, as money market rates show an expectation of this happening.
JPY
USD/JPY is trading off its overnight highs but technically looks prepared to continue to test higher. As traders move back towards risk-on trades, the safe-haven JPY has seen some pressure. Japanese Economy Minister Yasutoshi Nishimura spoke overnight saying that the country was on the path towards coronavirus containment. He did say the government is not yet at the stage of promoting tourism. He also said the government is not yet ready to lift the State of Emergency. Technically, the USD/JPY has pulled back off the move higher that tested five-week highs, but underlying buying remains, with traders leaving safe trades. Adding to the selling pressure on the JPY is speculation that the Bank of Japan might introduce further policy easing measures when they attend an unscheduled meeting on Friday. FOMC minutes release could influence further USD buying later today.
CAD
USD/CAD is trading lower this morning, near its overnight lows as traders buy the loonie. Oil prices were higher overnight with Brent crude futures up $0.23 at $34.88 per barrel, while U.S. West Texas Intermediate crude was up $0.14 at $32.10 per barrel. Canadian inflation numbers are due out this morning, and the year-on-year inflation is expected at -0.1% after previously printing at 0.9%, while month-on-month inflation is expected to fall to -0.6%, the same as previously reported. As with all the other currencies, traders will focus on FOMC, but continued strength in oil prices will benefit the Canadian Dollar. Oil prices have been boosted by a drawdown in US crude inventories and with economies starting to re-open, but there is a concern of economic fallout if the virus shows a second round.
CNY
The People's Bank of China (PBoC) has kept rates on unchanged as expected today. The 1-year loan prime rate remains at 3.85% while the 5-year loan stays at 4.65%. Keeping rates unchanged means that the PBoC has a dovish view on the economy. According to the Chinese Industry Minister Miao Wei, the recovery in the industrial economy needs more time. It is expected that the economy will continue its upward trend in Q2, but Chinese companies are still facing great difficulties. The Finance Minister also added that 95.4% of major industrial firms' employees have returned to work and a survey of foreign firms showed that 40% of these firms will be increasing investment in China soon. China and Australia continue their trade negotiations, amid reports that China is considering targeting Australian exports of wine, seafood, and dairy. China has already slapped an 80% tariff on Australian barley imports. Australia's Foreign Affairs Minister said that Australia will stand firm in protecting their national interests. This is an ongoing situation that will be watched over the next few days.
Want the Daily Market Pulse delivered straight to your inbox?