Daily Market Pulse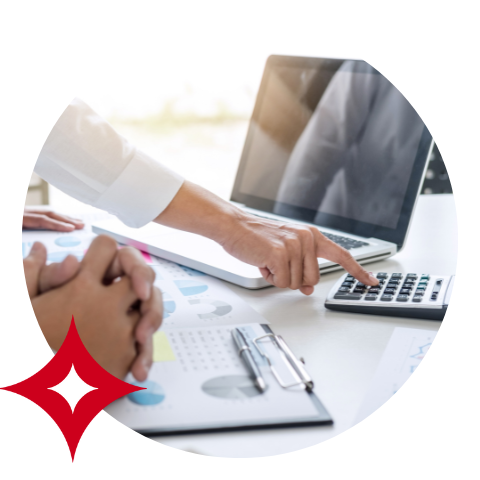 Dollar selloff takes a pause
USD
The dollar selloff appears to have paused on Wednesday, with the U.S. dollar index trading sideways after losing 0.75% yesterday and down more than 1% this week. Sentiments across the greenback stay subdued as expectations of a massive 100 basis point rate hike at next week's Federal Reserve meeting have dwindled, while other major central banks have become more hawkish in their efforts to contain surging inflation. The Federal Reserve is on track to raise interest rates by another 75 basis points next week, defying expectations of a larger full percentage point increase. In other news, following an impressive risk rally earlier in the week, the benchmark 10-year U.S. Treasury bond yield fluctuates above 3%, and the U.S. stock index futures trade flat. Moving forward, June's Existing Home Sales will be featured in the U.S. economic docket shortly.
EUR
The euro closed in the positive territory (+0.83) for the third day in a row on Tuesday, with reports indicating that the European Central Bank may opt for a 50 basis point rate hike at its upcoming meeting on Thursday. In the European morning, the common currency remains in positive territory. Annual inflation in the Eurozone was confirmed at a record high of 8.6% in June 2022, up from 8.1% in May and 1.9% a year earlier, providing a strong reason for the ECB to hold off on rate hikes. In other news, the Nord Stream 1 pipeline is expected to reopen on Thursday following the completion of annual maintenance, but at a reduced rate.
GBP
After closing 0.35% higher yesterday, the British pound appeared to be posting modest daily gains. Earlier in the day, data from the UK's Office for National Statistics revealed that annual inflation in the UK, as measured by the Consumer Price Index, increased to 9.4% in June from 9.1% in May. Despite the fact that this print was higher than the market's expectation of 9.3%, the British pound struggled to gain traction. Following Tuesday's positive labor market data and Bank of England (BOE) Governor Bailey's hawkish remarks, investors appear to have fully priced in a 50 basis point (bps) BOE rate hike in August.
JPY
The Japanese yen retreated 0.04% yesterday against the greenback. On Wednesday, the yen was trading close to a 24-year low, as the Bank of Japan (BOJ) is widely expected to maintain ultra-low interest rates when it announces monetary policy on Thursday. The BOJ's dovish stance contrasted sharply with other major central banks, which are rushing to raise interest rates aggressively to combat rising inflation. Japanese authorities have repeatedly expressed concern about sharp falls in the yen, but have refused to comment on any currency intervention. The yen also fell after the ruling Liberal Democratic Party and its coalition partner Komeito increased their majority in the recently held upper house election, indicating that current monetary conditions would remain unchanged.
CAD
The Canadian dollar is still on the rise this morning, having gained 0.82% against the U.S. dollar. As a result, the Loonie rose to its highest level in two weeks, supported by a combination of improved risk appetite and a weaker dollar. Domestically, the Bank of Canada surprised markets by raising its benchmark rate by 100 basis points while signaling that it will continue to tighten aggressively to tame inflation, which was last recorded at a 39-year high. Meanwhile, Canada's unemployment rate is at an all-time low. Nonetheless, fears of a broader economic slowdown have dampened risk sentiment and limited the rise in government bond yields.
MXN
The Mexican peso appears to be regaining traction after falling 0.26% yesterday. Meanwhile, the new inflation estimates have fueled speculation that the central bank will raise interest rates again at its upcoming meeting. Inflation in Latin America's second-largest economy likely remained at levels not seen since January 2001, according to a Reuters poll, raising expectations that the Bank of Mexico will raise its key rate again at its August meeting, following a record 75 basis point hike in June. In other news, the country's economy is expected to have grown by 2.1% year on year in June, but activity is expected to have contracted by 0.4% month on month, according to national statistics agency estimates.
CNY
The Chinese yuan rose 0.06% against the U.S. dollar on Tuesday. In the most recent updates. For the first time since May 20, China reported more than 1000 coronavirus cases, and investors are growing increasingly concerned about Chinese officials imposing additional restrictions. Aside from that, the People's Bank of China maintained its key lending rates for corporate and household loans at the July fixing, as the central bank attempts to support ongoing economic recovery in the aftermath of Covid outbreaks. The one-year loan prime rate (LPR) remained unchanged at 3.7%, while the five-year rate, used as a benchmark for mortgages, remained at 4.45%. In other news, according to Bloomberg, rate hikes in major economies have limited China's room for monetary easing.
BRL
The Brazilian currency closed 0.07% lower last Tuesday, reflecting the absence of new fundamentals in the market and with investors waiting for the European Central Bank decisions on Thursday and the Fed on the 26th and 27th. Meanwhile, although Real maintained its level, there was a strong repricing in the swaps market, which suggests that traders are betting that interest rates will remain higher for longer. The logic behind it is that increasing fiscal risks and rising incomes in global markets makes it more difficult for the Central Bank to control inflation. As a result, the cost of hedging has widened across the forward curve. Elsewhere, the sale of Brazilian shares by foreign investors accelerated last week, with the fall of the Ibovespa and the weakening of the currency.
Want the Daily Market Pulse delivered straight to your inbox?