Daily Market Pulse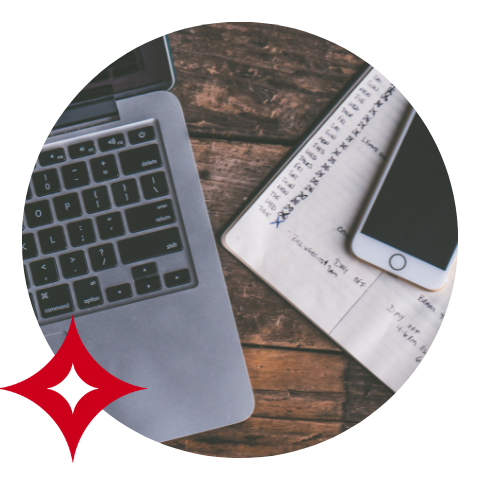 Dollar's rising ahead of jobs data
USD
After clocking 0.79% gains yesterday, the U.S dollar index eases early today, still remains near 20-year highs, and is on track to rise for the third week in a row. Investors continue to cling to dollar holdings ahead of a highly awaited monthly jobs report that might bolster the Federal Reserve's tough stance against inflation. That said, the U.S. economy is estimated to have added 300,000 jobs in August. Another substantial uptick might boost expectations of additional monetary tightening. Fed officials recently signaled that the fight against inflation is in priority over growth, and markets are currently pricing in another massive 75 basis point rate hike in September.
EUR
The Euro is slightly higher this morning after falling more than 1% yesterday, as markets await critical U.S. job data to forecast the Fed's next steps. Meanwhile, according to the most recent data, the Eurozone unemployment rate fell to a historic low of 6.6% in July 2022, from an upwardly revised 6.7% the previous month, in line with market forecasts. In addition, the S&P Global Eurozone Manufacturing PMI was revised down lately. In August, weak demand conditions weighed heavily on goods makers, indicating weakening spending power across Europe amid increasing inflation. Finally, business confidence rose marginally from its 26-month low in July, although it remained subdued.
GBP
Sterling is gaining traction on Friday morning, following a 0.66% drop on Thursday, as markets are set to remain calm ahead of the highly awaited U.S. payrolls announcement later in the day, which will provide an update on the labor market strength and guide the Fed's next steps. Meanwhile, the S&P Global/CIPS UK Manufacturing PMI was revised higher to 47.3 in August 2022 from a preliminary of 46, indicating the first drop in factory activity since May 2020, notably in the consumer, intermediate, and investment goods sectors. Also, input inflation has dropped to its lowest level since November 2020, and selling price inflation has continued to fall in lockstep with purchase price inflation, while supply chain constraints have eased further.
JPY
The Japanese Yen is nearing a 24-year low, pulled lower by a widening policy gap as the Bank of Japan pledged to maintain ultra-low interest rates while the Federal Reserve has been promoting additional monetary tightening to combat inflation. BOJ Governor Haruhiko Kuroda recently reaffirmed the importance of preserving ultra-loose policy, claiming that foreign factors driving domestic inflation higher will begin to ease next year. As a result, the Yen is now one of the world's few zero-yielding currencies, sparking speculation of further depreciation and possibly government involvement in foreign exchange markets.
CAD
The Canadian dollar regained momentum today after losing 0.19% against the U.S. dollar yesterday. Loonie recovered just little from levels not seen since November of 2020, weighed down by a stronger dollar amid forecasts that the Federal Reserve will maintain its aggressive tightening and the continued decline in oil prices. Domestically, the central bank is projected to keep its tightening cycle and raise interest rates by 75 basis points at its next meeting on September 7th. Canadian inflation fell to 7.6% in July from 8.1% in June. Still, it remains far above the central bank's 2% objective, while the unemployment rate is at a record low of 4.9%.
MXN
The Mexican Peso is trading slightly higher this morning after falling 0.29% against the U.S. dollar on Thursday. The Peso is being weighed down by continuous dollar gains, after U.S. Federal Reserve Chair Jerome Powell stated that the central bank would need to hike interest rates "for some time" to combat inflation. Domestically, August mid-month inflation statistics were hotter-than-expected, and the economy increased for the third time in a row in the second quarter, allowing flexibility to keep raising interest rates. Elsewhere, a central bank poll found that private sector researchers raised inflation and growth forecasts for 2022.
CNY
The Yuan remained near its two-year lows due to dismal Chinese data. Additional Covid lockdowns in key cities weighed on currency and increased the prospect of further capital outflows. In the most recent development, the Chinese city of Chengdu began locking down its 21 million citizens on Thursday, following other big cities such as Shenzhen and Dalian in implementing new Covid restrictions that risk further economic devastation. Meanwhile, fresh data suggest that China's manufacturing activity declined for the second month in August, putting further pressure on authorities to maintain accommodating policies and implement additional pro-growth measures.
BRL
Despite positive second-quarter GDP numbers, the Brazilian Real fell 0.81% Wednesday. The Brazilian Institute of Geography and Statistics (IBGE) stated that the Brazilian economy gained 1.2% in the second quarter of this year, owing to growth in services and industries. Meanwhile, the S&P Global Brazil Manufacturing PMI dipped to 51.9 in August 2022 from 54 in July, indicating the sector's lowest improvement since April. The market is waiting for data from the U.S. labor market, which will be announced later today. A mild upside surprise could trigger a more aggressive Fed interest rate hike than anticipated.
Want the Daily Market Pulse delivered straight to your inbox?