Daily Market Pulse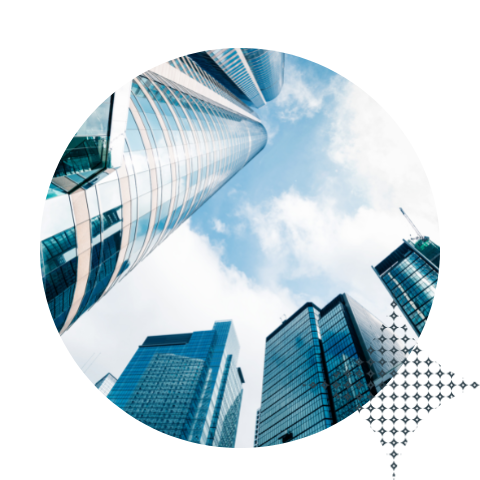 Dollar muted ahead of jobs report today
USD
The U.S. dollar index maintained its recent slide on Friday morning and is on track to end the week negatively as investors awaited the November jobs report, which would be the final monthly employment release before the Federal Reserve meets on December 13-14. Yesterday, the greenback slid more than 1% as PCE inflation in the U.S. slowed to a ten-month low in October, while manufacturing output in the U.S. fell more than predicted in November. Meanwhile, Fed Chair Jerome Powell stated that slowing down at this point is a good way to balance risks and that the Fed's rate rises might be scaled back as early as December. On the data front, the U.S. economy is expected to add 200K jobs in November 2022, the smallest job growth since December 2020, as the labor market recovers from the pandemic shock.
EUR
The Euro rose this morning after advancing 1.1% yesterday. As a result, the common currency has surpassed levels not seen since late June, amid expectations that the Fed will slow down its most aggressive inflation-fighting campaign. Meanwhile, in Europe, it is uncertain what the European Central Bank will do at its next meeting. The latest Eurozone inflation report showed that annual inflation slowed to 10% in November, while core CPI remained unchanged at 5%. The ECB remains committed to raising interest rates to slow price growth, but analysts are split on whether the central bank will raise borrowing costs by 75 basis points for the third time when it meets in December or opt for a smaller 50 basis point increase.
GBP
The British Pound extends its gains today after rallying by 1.57% against the U.S. dollar yesterday. This is based on a weakening dollar, which is subdued ahead of the key jobs report, which will indicate the Federal Reserve's future path. Meanwhile, back home, in a special election, the UK opposition Labour Party won a key parliamentary seat, giving leader Keir Starmer a boost in his first electoral test against new Conservative Prime Minister Rishi Sunak. Chester is a swing seat that has alternated between Labour and the Conservatives since the 1990s, and opposition strategists will scrutinize the magnitude of the victory as they prepare for the next general election.
JPY
The Japanese Yen has risen more than 0.9% against the U.S. dollar so far today. The Yen benefited from a weaker dollar as investors digested mixed U.S. economic data and became cautious ahead of a critical U.S. jobs report that might impact interest rate expectations. Meanwhile, investors continued to monitor Covid developments in China as officials hinted at a minor relaxation of their tight Covid standards. In other news, Bank of Japan board member Asahi Noguchi said the central bank could "pre-emptively" withdraw monetary assistance if trend inflation hits 2% for an extended period but warned that wage growth would likely take longer.
CAD
The Canadian dollar has recovered its losses from yesterday when it fell 0.1% against the U.S. dollar. The Loonie's momentum is based on a subdued dollar, which is awaiting a key catalyst - jobs data. Furthermore, crude oil prices favored its upside. WTI crude futures were trading above $81 per barrel on Friday, on course for a weekly gain for the first time since early November, owed to China's softening position on Covid, which fueled prospects for a resurgence in demand from the world's top crude importer. In other news, the S&P Global Canada Manufacturing PMI rose, indicating a less severe drop in factory activity.
MXN
The Mexican Peso was trading at levels not seen since February 2020, and it was up more than 5% since the beginning of 2022, as the central bank's aggressive tightening boosted bulls' confidence. The Bank of Mexico raised its benchmark interest rate by 75 basis points to 10% in November, adding to the 600 basis point rises observed since the Bank of Mexico began tightening in June 2021. Members of the central bank's board of directors warned that inflation risks continue on the upside while expecting annual price growth of 8.6% by the end of the year. On the dollar front, weaker-than-expected inflation data and a somewhat dovish speech from Fed Chair Powell bolstered the argument for a small 50 basis point rise in December while scaring investors away from the greenback.
CNY
The Chinese Yuan has gained 0.29% against the U.S. dollar today, reaching eight-week highs. The upside is built on a falling dollar as investors await key catalyst - jobs data. Meanwhile, Chinese 10-year government bond yields fell to 2.90%, falling from a one-year high of 2.92% reached on November 30th, as hopes grow that China will abandon its strict Covid-19 stance in the aftermath of massive unrest. The frequency of cases has begun to decline, and officials have announced intentions to increase covid immunization among the elderly. Meanwhile, on November 25th, the People's Bank of China reduced the reserve requirement ratio for the second time this year. However, concerns are growing about the country's outlook and the ability of monetary policy to boost economic recovery effectively.
BRL
The Brazilian Real was trading at levels not seen since early November, as commodities prices rose and the dollar fell on rising speculation that the Federal Reserve might shortly cease rate hikes. Still, investors became concerned about Brazil's finances as Lula's incoming administration suggested more government spending. On the monetary policy front, despite uncertainties over the inflation outlook, Brazil's central bank hinted at rate cuts beginning in June 2023. Policymakers began hiking rates in March 2021, bringing borrowing prices to a peak of 13.75% in August. The Brazilian Real fell more than 4% in November, although it is still up over 5% since the start of 2022. In other news, industrial production in Brazil increased by 0.3% month on month in October 2022, following two consecutive months of declines and exceeding market expectations of no change.
Want the Daily Market Pulse delivered straight to your inbox?