Daily Market Pulse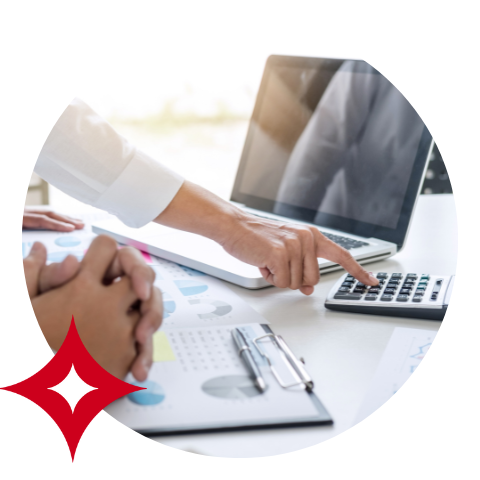 Dollar capitalizes on risk aversion
USD
Markets became risk-averse as geopolitical tensions escalated on Tuesday. After losing 0.40% against its major counterparts yesterday, the U.S. dollar regains on safe-haven flows. According to reports, U.S. House of Representatives Speaker Nancy Pelosi plans to visit Taiwan, causing safe-haven flows to dominate during the Asian session. At the same time, the growing risk of a U.S. recession has bolstered the case for the Federal Reserve to proceed with less aggressive monetary tightening in the coming months. Also, the monthly jobs report due on Friday is expected to show that labor market improvement is slowing. In other news, U.S. stock index futures are down 0.55%. Job Openings will be the only data on the U.S. economic docket, and investors will be watching political developments closely.
EUR
Risk aversion has eroded the Euro's gains (0.48%) from Monday, causing it to fall this morning and hover near parity. Investors are attempting to assess the economic outlook and look for additional signs of a recession while adjusting bets for the next European Central Bank move. The Eurozone grew by 0.7% quarter on quarter in Q2, led by unexpected growth in France, Italy, and Spain, while the German economy unexpectedly stalled. Furthermore, inflation has not yet peaked, reaching a new high of 8.9% in July, despite PMIs indicating a broad-based contraction in the manufacturing sector. The ECB began raising interest rates last month and delivered a larger-than-expected 50bps rate hike, but markets have begun to scale back rate hike expectations for September due to recessionary fears.
GBP
The Pound Sterling fell in early European trading on Tuesday after closing 0.69% higher the previous session. According to the most recent data, the UK's Nationwide House Price Index increased 11.0% year on year in July 2022, up from 10.7% in June but falling short of market expectations of 11.5%. House prices rose 0.1% in July compared to June, marking the 12th consecutive monthly increase and keeping annual price growth in the double digits for the ninth month in a row. Furthermore, the Bank of England is widely expected to raise interest rates further, which will have a cooling effect on the market if this feeds through to mortgage rates, according to Nationwide's Chief Economist, Robert Gardner. In other news, the FTSE 100 fell slightly on Tuesday, following a 0.1% loss the previous session, as investors digested mixed corporate results and geopolitical tensions between the United States and China.
JPY
After surging 1.27% yesterday, the Japanese yen maintained its upward trend against the U.S. dollar, reaching its highest levels in two months, as soft U.S. economic data and a weakening outlook supported expectations that the Federal Reserve will need to slow the pace of future interest rate hikes. Falling factory activity in other major economies, as well as rising tensions between the U.S. and China ahead of U.S. House Speaker Nancy Pelosi's visit to Taiwan, fueled demand for the yen as a safe haven currency. Furthermore, several Bank of Japan officials recently stated that the central bank needed an exit strategy from its massive stimulus while maintaining that an easy monetary policy was required for the time being because wages needed to catch up in order to boost consumption and help Japan's economic recovery.
CAD
Following 0.27% losses against the U.S. dollar on Monday, the Canadian dollar continues to fall this morning. The Loonie is falling for the second consecutive day as crude oil prices fall. Oil prices remain on the defensive, nearing a two-and-a-half-week low, undermining the commodity-linked Loonie. The deterioration of the global economy, combined with the recent Covid outbreak in China, raises concerns about fuel demand and weighs on the black liquid. At the same time, market sentiment is still shaky due to recession fears and rising diplomatic tensions ahead of U.S. House Speaker Nancy Pelosi's planned visit to Taiwan. This, in turn, supports the safe-haven U.S. dollar.
MXN
The Mexican peso continues to edge lower this morning after falling 0.25% against the U.S. dollar yesterday. According to the most recent data, the S&P Global Mexico Manufacturing PMI fell to 48.5 in July 2022 from 52.2 in June, indicating a renewed contraction in the country's factory activity after two months of growth. In terms of prices, both input and output charge inflation remained historically high. Finally, business sentiment fell to its lowest level in six months, remaining well below the long-term average. Furthermore, the Mexican economy expanded by 1% between April and June compared to the previous three-month period, exceeding expectations and marking the third consecutive quarter of expansion. Nonetheless, growth is widely expected to slow in the coming months due to high-interest rates and less stimulus from the U.S.
CNY
The Chinese yuan fell to an 11-week low today, following a 0.32% drop yesterday, amid disappointing Chinese manufacturing activity data for July, which highlighted the country's fragile economic recovery. Official and private surveys showed that factory activity in China was slowing as a resurgence of Covid and a softer global outlook weighed on demand. Meanwhile, brewing geopolitical tensions between China and the United States weighed on the yuan as U.S. House Speaker Nancy Pelosi led a Congressional delegation to the Indo-Pacific region this week, but left Taiwan off the agenda. On Tuesday, the Shanghai Composite fell 2.26% and the Shenzhen Component fell 2.37%, closing at their lowest levels in at least a month.
BRL
Yesterday, the Brazilian real fell 0.56% against the U.S. dollar. There was some upside momentum due to the dollar's weakness, but it was short-lived. According to Bloomberg data, the Brazilian real was the worst performing currency last week. Meanwhile, Brazil's high-interest rates continue to support the currency at a time when traders have reduced their bets on the country's monetary policy becoming more aggressive. Furthermore, Brazilian economists reduced their forecast for 2022 inflation to 7.15% while raising their forecast for 2023 inflation to 5.33%. Coming up, traders will be looking for new impetus in industrial production figures from Brazil's economic calendar.
Want the Daily Market Pulse delivered straight to your inbox?