Daily Market Pulse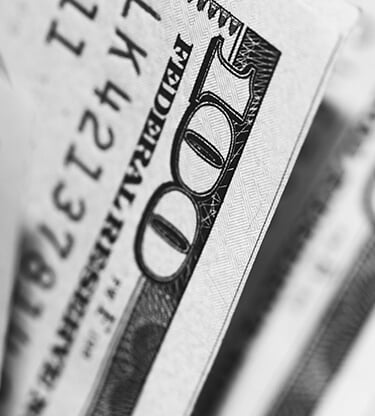 Dollar steps back amid broader risk on sentiment
8 minute read
USD
The U.S. dollar index, which tracks the performance of the greenback against a basket of six major currencies, remains subdued as risk sentiment continues to recover amid easing concerns over China's economic growth and its regulatory crackdown. Additionally, the U.S. bipartisan infrastructure bill, which was introduced on the Senate floor, in a step towards passage of the ambitious USD 1 trillion stimuli, has also aided in the recovery of the risk sentiment. The stimulus optimism has kept the risk appetite firm, easing the demand for dollars across the board. This was aided by dovish Fed comments in the Federal Open Market Committee earlier last week which came as a relief for equity markets as policymakers secured to sustain stimulus in the short term. In conjunction with the improving prospect of the 1 trillion infrastructure bill, the S&P 500 edges higher and is looking to extend gains amid an improving scenery. The U.S. Senate is upbeat on prospects for the bipartisan infrastructure bill, which cleared an important hurdle by a vote of 67-32 on Wednesday last week. The week ahead kicks off at the beginning of the month as investors eye the release of job reports in the U.S. on the first Friday of the month. However, ahead of unemployment figures, PMI figures on Monday and Tuesday will provide useful insight into the economic activity in the country.
On Monday (08/02): ISM Manufacturing PMI
On Tuesday (08/03): Redbook Index ¦ Factory Orders
On Wednesday (08/04): ADP Employment Change ¦ ISM Services PMI ¦ Markit PMI Composite
On Thursday (08/05): Goods and Services Trade Balance ¦ Initial Jobless Claims
On Friday (08/06): Nonfarm Payrolls ¦ Average Hourly Earning ¦ Labour Force Participation ¦ Average Hourly Earning ¦ Wholesale Inventories
EUR
The common currency remains upbeat amid improving global optimism and solid Eurozone Markit Manufacturing PMI for July, which was released during the early hours of today. Additionally, German data followed the same trend, outperforming expectations with monthly retail sales posting 4.2% vs 2% previously anticipated, while manufacturing PMIs in the country released 65.9 vs 65.6. The encouraging data, in conjunction with strong high moral figures in Europe last week and a dovish federal reserve and its upcoming stimulus. suggests that sustained European data could drive the appreciation of the Euro. The week ahead will bring Eurozone Retail on Wednesday and close on Thursday with the Economic bulletin report from the European Central Bank.
On Monday (08/02): Markit Manufacturing PMI
On Tuesday (08/03): Producer Price Index
On Wednesday (08/04): Markit Services PMI | Markit PMI Composite | Retail Sales
On Thursday (08/05): Economic Bulletin
On Friday (08/06): CFTC EUR NC Net Positions
GBP
The British Pound sustained gains against the dollar during the early hours of the trading session, amid broader dollar weakness and vaccine optimism, which is restoring market sentiment as fears of global economic slowdown ease as the Covid spread drops. The U.K. government announced 24k daily new cases, sustaining a significant reduction from the peak above 54k daily new cases a few weeks ago. Additionally, easing Brexit concerns sets a positive environment for Sterling to perform, especially ahead of the Bank of England (BOE) monetary policy decision on Thursday, which could trigger a renewed impetus on the pair amid a dovish Federal Reserve.
On Monday (08/02): Markit Manufacturing PMI
On Wednesday (08/04): Markit Services PMI
On Thursday (08/05): Markit Construction | Bank of England Monetary Policy Report | BoE MPC Vote | BoE Asset Purchase Facility | Monetary Policy Summary | Bank of England Minutes | Interest Rate Decision BoE's Governor Bailey Speech
On Friday (08/06): CFTC GBP NC Net Positions
JPY
The Japanese Yen extended gains against the greenback, reaching a two-week high during early trading hours and followed by a retracement amid improving risk-on mood in global markets. Japanese data has been generally encouraging, with the unemployment rate contracting at 2.9% while Retail trade posted 3.1% monthly growth in May. Industrial production rose 6.2% in June and Housing Starts were up 7.3%. Market participants perceive a further risk of appreciation for the Japanese Yen amid a dovish Fed and the U.S. government looking to deploy a bill of over USD 1 trillion dollars. Japanese morale seems to be building up, as the Consumer Confidence Index posted 37.5 vs 36 previously anticipated and 0.1% higher than figures in May. The week ahead will bring the Tokyo consumer price index later today and Household Spending on Thursday, and close on Friday with the Leading Economic Index.
On Monday (08/02): Jibun Bank Manufacturing PMI ¦ Consumer Confidence ¦ Tokyo Consumer Price Index
On Wednesday (08/04): Jibun Bank Services ¦ Foreign Investment in Japan Stock ¦ Foreign Bond Investments
On Thursday (08/05): Labor Cash Earnings ¦ Overall household Spending
On Friday (08/06): Leading Economic Index ¦ CFTC JPY NC Net Positions
CAD
The Loonie erases gains recorded during early trading hours of the day after touching two-week highs against the greenback during the August Civic Holiday in Canada. A general dollar weakness amid dovish Fed, U.S. bond yield edging lower, and a risk-on impulse weigh on the safe-haven greenback while oil prices and Canadian fundamentals sustain valuation of the CAD. Market participants seem certain that U.S. policymakers have no rush to taper or slow down the massive monetary support. Additionally, West Texas Intermediate (WTI) is currently retracing although it continues to sustain prices above USD 73 as risk-on sentiment picks up pace across asset classes. The week ahead will have an interesting flow of data, kicking off with PMI manufacturing tomorrow and trade balance details on Thursday. Friday will be a key day for investors, as Canadian and U.S. job reports are due on the first Friday of the Month.
On Monday (08/02): August Civic Holiday
On Tuesday (08/03): Markit Manufacturing PMI
On Wednesday (08/04): Building Permits
On Thursday (08/05): Important ¦ International Merchandise Trade ¦ Exports
On Friday (08/06): Unemployment Rate ¦ Participation Rate ¦ Average Hourly Wages ¦ Net Change in Employment ¦ Ivey Purchasing Managers' Index
MXN
The Mexican Peso continues to add pressure on the greenback as it tests the 2 weeks resistance amid restoring risk-on sentiment in global markets. Mexico's state-owned electricity firm, Commission Federal de Electricidad (CFE), released a report that the mass power outage that affected 5 million Mexicans back in February this year cost the company USD 3.27 billion. Edmundo Sanchez, corporate director of finance, said that the blackouts were due to interruptions in the gas supply from Texas, where unusually cold weather has caused parts of the gas pipelines to freeze. The company had to pay USD 3.27 billion upfront to outsource the gas elsewhere during the pandemic crisis. The spokesman also flagged the company's financial strength and profitability to be able to cover these obligations.
On Tuesday (08/03): Consumer Confidence
CNY
The Onshore Yuan sustained gains against the USD amid a broader risk-on sentiment across market participants. The Shanghai Composite Index rallied 2.32%, recovering from previous losses that originated from global concerns of a Chinese slowdown which proved unfounded, as well as the regulatory meltdown early last week. The week ahead will release Caixin Services PMI on Wednesday and trade balance details on Saturday, and we expect market morale to drive the performance of the pair.
On Monday (08/02): Caixin Manufacturing PMI
On Wednesday (08/04): Caixin Services PMI
On Saturday (08/07): Exports ¦ Imports ¦ Trade Balance ¦ Foreign Exchange Reserves
BRL
The Brazilian Real closed out last week with a 2.69% drop against the dollar, erasing gains recorded throughout the course of last week amid escalating tension between the government and the supreme court. President Jair Bolsonaro accused the supreme court of having "committed a crime" by authorizing state governors and mayors to take measures to contain the Coronavirus, jeopardizing the economic performance of the country. The week ahead will bring important data to the table, starting with manufacturing PMIs and trade balance on Monday, Industrial Production on Tuesday, and Selic rate interest rate decision from Brazil Central bank on Wednesday, which is expected to hike amid inflationary pressures.
On Monday (08/02): HSBC PMI Manufacturing ¦ Trade Balance
On Tuesday (08/03): Fipe's IPC inflation ¦ Industrial Output
On Wednesday (08/04): Interest Rate decision
Want the Daily Market Pulse delivered straight to your inbox?