Daily Market Pulse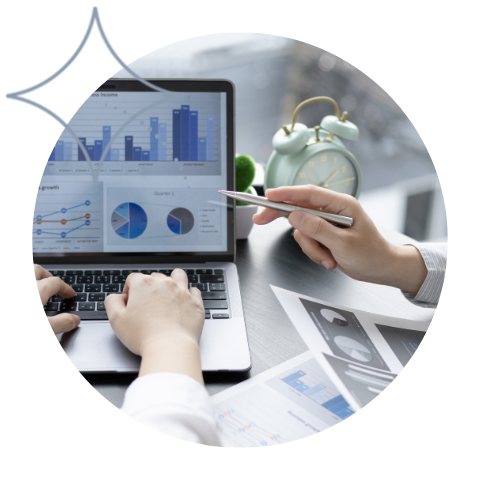 Dollar extends its upswing
USD
Following slight gains (0.08%) yesterday, the U.S. dollar finds demand among its main competitors as the market enters early European trading on Wednesday. Investors consider solid corporate profits in the United States, China's economic rebound, and aggressive ECB and Fed rate hike predictions. The greenback is supported by the U.S. Treasury yields, which continue to rise as a result of hawkish Fed comments from Minneapolis Fed President Neal Kashkari and Atlanta Fed Chief Raphael Bostic. Nonetheless, there is an air of caution amid imminent recession fears, particularly with Beijing reporting the highest Covid cases in four months and markets anticipating further global rate hikes to combat rising inflation.
EUR
Following a 0.17% rise on Tuesday, the Euro is falling dramatically following the release of its inflation figures and amid a strengthening dollar. From a prior estimate of 10.0%, the Eurozone annual inflation rate was revised to 9.9% in September 2022. Still, it was the highest rate since comparable records began in 1991 as the common currency fell to a 20-year low, and the EU's energy crisis worsened. In September 2022, core consumer prices in the Eurozone grew by a new high of 4.8% year on year, up from 4.3% in August and in accordance with early estimates. The recent and sharp increases in the core reading in recent months enhance the case for the European Central Bank (ECB) to tighten monetary policy, as the marked increase in energy prices has been common in all sectors of the economy.
GBP
The British Pound continues to fall, extending losses from the previous session (0.33% lower). The Pound fell despite inflation remaining high, owing to investors' keen interest in the UK's political situation. Meanwhile, Britain's annual rate of consumer price inflation increased to 10.1% last month, returning to a 40-year high and exceeding market expectations, while the core rate reached an all-time high of 6.5%. Although persisting recessionary risks are there, the Bank of England is expected to ratchet up its interest rate hike campaign next month to tackle inflation. In other news, the British economy has been battered by political and financial turbulence, with many Tory members pushing for the replacement of Prime Minister Liz Truss.
JPY
The Japanese Yen continues to fall against the U.S. dollar today, down 30% so far. The risk flows, which were fueled by robust gains on Wall Street overnight, weighed on the Yen. Meanwhile, positive corporate outlooks for domestic corporations boosted stocks, while a weaker Yen is expected to increase profitability in export-heavy Japanese industries. Elsewhere, Japanese authorities increased their vocal cautions against severe currency drops, with Finance Minister Shunich Suzuki telling reporters that he is watching foreign-exchange markets more often.
CAD
The Canadian currency extended its losses today after falling 0.15% against the U.S. dollar yesterday. As a result of declining crude oil prices and ahead of Canadian inflation statistics, the Loonie is losing traction. West Texas Intermediate (WTI) is fading a brief rally, holding lower ground just above $82. Concerns about Chinese demand and rising U.S. crude supplies weigh on U.S. oil. Other data show that foreign investors sold the fewest Canadian equities and investment fund shares in August since December 2021. Furthermore, housing development has reached its highest pace since November. Going forward, the CPI figure, scheduled to release today, is expected to fall from 5.8% in August to 5.6% in September.
MXN
In the New York trading session yesterday, the Mexican Peso fell (0.17%) for the second time in three days as the dollar surged and U.S. shares reduced gains. Mexican swaps fell further on Tuesday, tracking lower U.S. rates. Meanwhile, Bloomberg Economics' models predict that a near-certain U.S. recession next year will certainly cause Mexico's economy to decline. Furthermore, Bloomberg's models predict that the United States will enter a recession within the next 12 months, and that Mexico's economy will gradually lose speed before collapsing in the second half of 2023. In today's session, Peso is trading lower amid the surging dollar, supported by hawkish bets.
CNY
The offshore Yuan fell against the dollar, returning to record lows, as investors expected a slew of Chinese economic data that had been delayed due to the ongoing Communist Party Congress. The Yuan was also pushed down by China's poor economic outlook, with President Xi Jinping announcing no changes to the country's tough zero-Covid policy and property sector controls, two of the greatest risk factors dragging on the country's economy. Meanwhile, according to a Reuters poll, the People's Bank of China is generally likely to maintain benchmark lending rates steady on Thursday. Earlier this week, the central bank maintained the one-year medium-term lending facility interest rate at 2.75%, reinforcing hopes that policymakers will maintain an accommodative monetary policy to help the economic recovery.
BRL
The Brazilian Real surged 0.73% against the greenback on to the central bank's string of interest rate hikes and a bullish growth outlook. The Brazilian central bank began its tightening cycle considerably earlier than the Fed. Policymakers began hiking rates in March 2021, bringing borrowing prices to a peak of 13.75% in August. As a result, Brazil's annual inflation rate fell from 12.1% in April to 7.2% in September 2022. Furthermore, the largest economy in South America received a boost in the first half of 2022 from surging commodity prices, which supercharged the current upward momentum. More recently, President Jair Bolsonaro's better-than-expected performance paved the way for the right-wing party to win, giving investors confidence. Markets are now waiting for the results of the election later this month.
Want the Daily Market Pulse delivered straight to your inbox?