Daily Market Pulse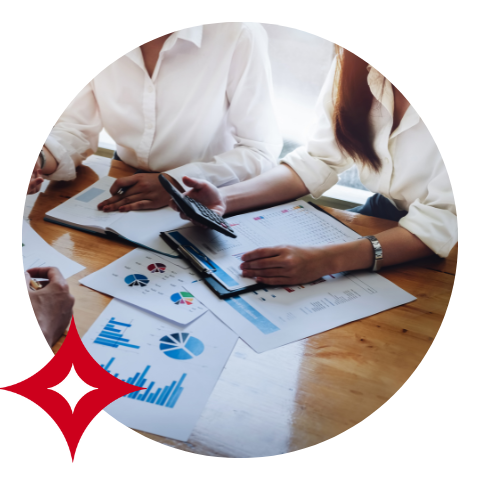 Dollar rally fades as Fed's path mulled
6 minute read
USD
Following Monday's poor performance of 0.6% losses, the U.S. dollar remains weak against its major rivals in the early European session on Tuesday. Traders reevaluated the Federal Reserve's policy tightening path and reduced expectations for a larger full percentage point rate hike, which had previously emboldened dollar bulls. Consumer inflation expectations fell in July, according to data released on Friday. Despite this, the dollar is close to its highest level in 20 years, owing to safe-haven inflows fueled by global recession fears. In other news, early Tuesday, markets remained cautious, with U.S. stock index futures posting small daily gains. Housing Starts and Building Permits data from the United States will be closely watched by market participants later in the day.
EUR
Taking advantage of the risk-on mood, the Euro rose 0.77% and continued its uptrend in the early European morning on reports that European Central Bank (ECB) policymakers would discuss whether to raise the policy rate by 50 basis points on Thursday. The central bank is widely expected to begin raising rates for the first time in over a decade, with market expectations pointing to a 25 basis point increase, though bets on a larger 50 basis point increase have recently increased as inflation heats up. Aside from that, investors are still concerned that the energy crisis will plunge Europe into a deep recession, making it more difficult for the ECB to tighten monetary policy. Natural gas flows through Nord Stream 1 will be halted until July 21st, when the key pipeline is scheduled to complete seasonal maintenance.
GBP
On Monday, the Pound Sterling closed in positive territory (0.73%) and continued to rise on Tuesday morning. The ILO Unemployment Rate in the UK remained unchanged at 3.8% in May, according to data published by the UK's Office for National Statistics (ONS). Furthermore, the number of people claiming unemployment benefits fell by 20K in June, compared to -34.7K previously recorded. In other news, former Ex-Chancellor Rishi Sunak looks increasingly likely to be the next Prime Minister as the Conservatives hold another round of voting. The FTSE 100 lost some steam on Tuesday, as the previous two sessions' short-lived rally gave way to persistent concerns about the economic outlook, which were reinforced by reports that the world's largest tech companies will reduce staffing efforts and spending.
JPY
After closing 0.31% higher against the U.S. dollar yesterday, the Japanese yen was nudged lower today. Domestically, there were no significant moves yesterday because Japanese markets were closed for the holiday. Meanwhile, the Bank of Japan is expected to keep policy unchanged when it meets Thursday but some caution may be needed in case of a surprise. Elsewhere, the Nikkei 225 Index rose 0.65% while the broader Topix Index rose 0.54% in post-holiday trade on Tuesday, extending gains from the previous week, with commodity-linked stocks leading the advance after the Federal Reserve ruled out a larger full percentage point rate hike.
CAD
After gaining 0.47% yesterday, the Canadian dollar extends its uptrend this morning. Despite the Loonie's upward movement, the currency is still not far from its early-month lows, which were the lowest since November of 2020. The U.S. dollar rally has paused, and oil prices have hovered near $100 per barrel, but the loonie is likely to remain under pressure even after the Bank of Canada surprised markets this month with a 100 basis point interest rate hike, its largest one-time increase since 1998. However, the Fed is expected to continue its tightening plans and deliver significant interest rate hikes, pushing the U.S. dollar higher, while oil market volatility is expected to continue due to lower demand prospects.
MXN
On Monday, emerging market currencies rose for the second day in a row, as market sentiment improved globally. Consistent U.S. yields and higher commodity prices provide relief to riskier currencies such as the Mexican peso (0.44%). Meanwhile, El Financiero reported Wednesday that Mexico faces a 70% chance of a mild recession as the U.S. economic slowdown takes hold, citing Franklin Templeton Mexico analysts at a press conference. According to the analysts, the recession could last three quarters and be milder than the previous two recessions, which occurred in 2020 with the Covid-19 pandemic and the 2008 Great Financial Crisis. Remember that Mexico is a major trading partner of the United States, so such a scenario would be similar to what the United States is facing.
CNY
The Chinese yuan rose 0.06% against the U.S. dollar on Monday. In the most recent updates. According to Reuters, China reported 776 new Covid-19 cases on Monday, up from 598 the day before, with about 41 cities currently implementing some form of movement restriction, affecting 22.8% of the country's GDP. Threats by homebuyers to stop mortgage payments for unfinished projects also weighed on sentiment, exacerbating a crisis in China's property sector, which accounts for a quarter of the country's economy. Elsewhere, the Shanghai Composite rose 0.04%, while the Shenzhen Component fell 0.3% in mixed trade on Tuesday, as rising domestic Covid cases fueled fears of a further economic slowdown and roiled financial markets.
BRL
The Brazilian currency started the week on a back foot, reversing the trend of the day and closing with losses of 1.1%. Meanwhile, Congress has gone into recess until August 1, which could reduce the political noise for the next two weeks. Then the focus of investors will shift to election polls after the government increases social spending. Elsewhere, traders continue pricing in a half-point rise in Selic in August and more than 50 basis points in additional premium to offset the risk if the Brazil Central Bank extends the tightening cycle.
Want the Daily Market Pulse delivered straight to your inbox?