Daily Market Pulse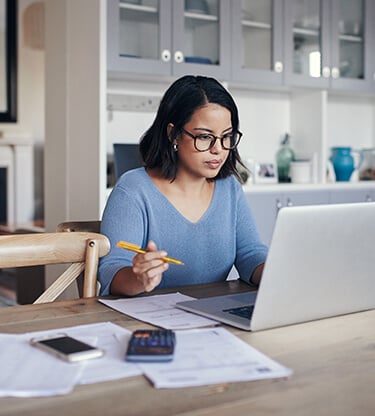 Dollar gains as global risk-off sentiment accentuates
8 minute read
USD
The U.S. dollar index, which tracks the performance of the greenback against a basket of six major currencies, edged 0.11% higher during Friday's trading session. It sustained gains on Monday morning amid Delta variant jitters and concerns that inflation will force central banks to hike rates before previously anticipated. The mounting concerns have done their part in deteriorating the market mood, with equity markets driving prices lower since Friday, triggered by soft consumer sentiment figures. The University of Michigan's figures showed consumers are losing confidence amid higher inflation expectations, based on consumer price index data which continue to exceed expectations and appear less transitory than what policymakers claim inflationary pressures to be. Later in the week, market participants will stay tuned to Housing Starts and Building permits figures on Tuesday, followed by Jobless claims reports and Chicago Fed national activity index on Thursday. They look to close on Friday with Markit PMI preliminary data to assess the performance in economic activity.
On Tuesday (07/20): Building Permits | Housing Starts | Redbook Index
On Thursday (07/22): Continuing Jobless Claims | Initial Jobless Claims | Existing Home Sales | Kansas Fed Manufacturing
On Friday (07/23): Markit Manufacturing PMI | Markit Services PMI | Markit PMI Composite
EUR
The common currency closed the previous week unchanged against the greenback, surrounded by market uncertainty which had weighed on the EUR during the early hours of Monday's trading session. Christine Lagarde, President of the European Central Bank (ECB), announced a change in approach last week, removing the ceiling in headline inflation and adopting a symmetrical inflation target, allowing inflation to surpass the 2% mark. This week, the ECB is scheduled to have its first Monetary policy meeting and interest rates decision within the new inflation framework, which gives them justification to adjust the policy sooner if they decide to. However, the ECB is expected to sustain its cautious optimistic outlook with downside risk due to the latest spread of the Delta variant. Despite the moderate economic outlook, if the ECB decides to allow inflation to break free and delay any control measures, we could expect a sell-off on the common currency amid growing expectations in the U.S. and U.K. that central bankers will start hiking rates sooner than previously anticipated.
On Monday (07/19): Constructions Output
On Tuesday (07/20): Current Account | ECB Bank Lending Survey | Current Account | Markit Manufacturing PMI | Markit Services PMI | Markit PMI Composite | Consumer Price Index | Consumer Price Index Core
On Thursday (07/22): Economic Bulletin | ECB Interest Rate Decision | ECB Deposit Rate Decision | ECB Monetary Policy Statement and Press Conference | Consumer Confidence
GBP
The Pound Sterling closed out the previous week on the back foot amid Delta variant jitters which intensified throughout the weekend after the U.K. government reported over 54,000 new coronavirus cases on Saturday, the biggest one-day increase since January, ahead of the much-expected lift of restrictions. Despite the high number of infections, the U.K. government still went ahead with "freedom day", which from today onwards removes most of the COVID-19 restrictions. Epidemiologists suggest that if the spread of the virus sustains current rates, we could expect over 100k new cases a day by the end of the week and figures could double up very quickly. The increase in cases raises questions as to whether the U.K. reopening is a good idea, as the impact on the job market could be devastating, especially as the furlough scheme unwinds. This week, the development of COVID cases will be an important driver for cable with low activity on the data front as the economic calendar signs speeches from Bank of England committee members who are due to speak today and on Thursday. Friday will provide an interesting flow of data with Retail Sales reports and Markit PMI figures providing economic activity data.
On Monday (07/19): Rightmove House Price Index
On Wednesday (07/21): Public Sector Net Borrowing
On Friday (07/23): GfK Consumer Confidence | Retail Sales Ex fuel | Retail Sales | Markit Manufacturing PMI | Markit Services PMI
JPY
The Japanese Yen, one of the few currencies which was able to outperform the dollar last week, sustains momentum amid global Coronavirus concerns and a broader risk-off mood which has benefited the JPY thanks to its safe-haven appeal. Additionally, the U.S. Treasury yield curve flattened, adjusting expectations and providing support to the Yen as market sentiments deteriorated across global markets. This week, we expect inflation data on Tuesday and Bank of Japan (BoJ) monetary policy minutes from its latest committee meeting on Friday, which left monetary policy unchanged and policymakers announcing its engagement with climate change, as they look to provide liquidity to green bond initiatives.
On Monday (07/19): Adjusted Merchandise Trade Balance | Imports | Exports
On Tuesday (07/20): National CPI ex Food, Energy | National CPI ex Fresh Food | Consumer Price Index
On Thursday (07/22): BoJ Monetary Policy Meeting Minutes | Foreign Investment in Japan Stocks | Foreign Bond Investments
CAD
The Canadian Dollar fell 0.17% on Friday last week against the greenback amid Covid woes and pressures arising from the Fed's dilemma on how to control inflation, putting a safe-haven bid on the dollar. Additionally, Saudi Arabia and the UAE reached an agreement after weeks of disputes, setting output quotas 400 thousand barrels per day higher. The sharp increase in supply punished the West Texas Intermediate (WTI) prices, dropping to USD 71 after the agreement was announced. The retreat in oil prices removed support from the Loonie which triggered a 0.75% move during the early hours of Monday's session. The light calendar for the weeks ahead suggests drivers on the pair will be focused on how the oil digests the new output quotas and market sentiment developments surrounding a global economic slowdown and growing Coronavirus jitters.
On Tuesday (07/20): Wholesale Sales
On Wednesday (07/21): BoC Consumer Price index Core | Consumer Price index
On Thursday (07/22): Employment Insurance Beneficiaries Change
On Friday (07/23): Retail Sales ex Autos | Retail Sales
MXN
The Mexican Peso traded within a tight range last week, testing the higher bound of the channel by week's end and recording a retracement on Monday's opening, making it head to the lower bound of the channel amid broader risk-off sentiment weighing on risky assets. This week, partial monthly inflation figures will be released on Thursday following Retail Sales on Friday which could bring positive data to ignite momentum on the MXN. However, mounting concerns around U.S. inflation could drive the pair during the course of this week, taking into account that shifts in mood could be triggered by Covid cases expanding globally.
On Tuesday (07/20): Trade Balance
On Friday (07/23): Retail Sales | 1st Half month Inflation
CNY
The Chinese Yuan fell back since Friday last week amid a global risk-off sentiment surrounding concerns of a slowdown in China, which continues to dampen the mood. Producer inflation shows low traction in July slowing down since June, suggesting that it is likely to slow down even further, though it would still be elevated. The Producer Price Index (PPI) rose 8.8% year on year in June, down slightly from 9%, and is expected to sustain the trend, especially after OPEC + reached an agreement to increase output by 400 barrels per day which should ease crude oil prices and inflationary indicators. However, easing inflationary pressure could allow the People's Bank of China to focus more on supporting growth, a driver they have looked at to stimulate growth given the recent cut to the required reserve ratio. Coming up, the Peoples Bank of China will have its Interest Rate decision tomorrow which could surprise market participants and bring refresh impetus to the pair.
On Tuesday (07/20): PBoC Interest Rate Decision
BRL
The Brazilian Real remained steady by the end of last week after appreciating 3.8% since last Monday, due to strong data in Brazil and a revised economic forecast which continues to build momentum despite the political turmoil in the country. Additionally, the Fed's dovish stance continues to weigh on the USD against most emerging currencies as the risk-off sentiment removes demand from high yield assets. The week ahead will release mid-month inflation figures for the country which is expected to release data at 0.65%, slowing down from its previous reading of 0.83% given the adjustments in monetary policy.
On Monday (07/19): BCB Focus Market Readout
On Wednesday (07/21): Foreign Exchange Flows
On Friday (07/23): Mid-month Inflation | Current Account
Want the Daily Market Pulse delivered straight to your inbox?