Daily Market Pulse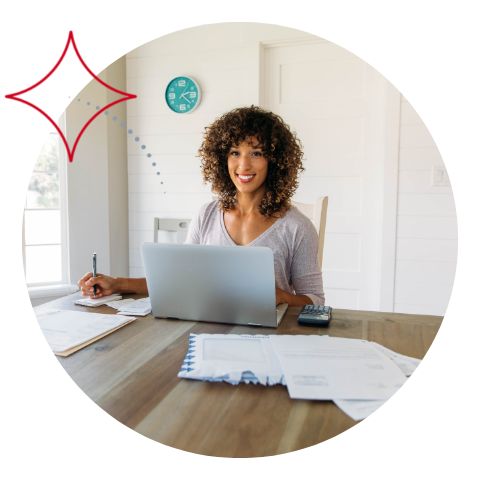 Dollar muted below seven-month low
USD
The U.S. dollar index held above 102 on Thursday, after briefly falling to a more than 7-month low in the previous session as markets digested dismal U.S. data and hawkish words from Federal Reserve officials. According to the most recent data, U.S. retail sales fell more than predicted in December, while U.S. producer prices decreased the most since April 2020, raising fears about a potential downturn. Meanwhile, the Fed's James Bullard stated that rates are not currently restrictive and may climb to 5.5% by the end of the year, while the Fed's Loretta Mester and Patrick Harker also supported more rate hikes. The dollar has been under increased pressure this year as annual inflation in the United States dropped for the sixth consecutive month in December, prompting a slowdown of the Federal Reserve.
EUR
The Euro pair touched a multi-month high and is up 0.25% on the day. The single currency is supported by selling pressure on the dollar and a hawkish tone among ECB policymakers. Francois Villeroy de Galhau, a policymaker at the European Central Bank, said on Wednesday that it is "too early to speculate about what we will do in March." His remarks helped to dispel speculation that the ECB will raise interest rates by 25 basis points in March. In addition, recent data showed that consumer price inflation in the Eurozone was confirmed at 9.2% yearly in December 2022, down from 10.1% in November. Still, the rate remained significantly over the European Central Bank's target of 2.0%, implying that policymakers may continue to tighten policy for some time.
GBP
Following the release of UK inflation numbers, the Pound Rose 0.50% yesterday. The Consumer Price Index (CPI) increased at an annualized rate of 10.5% in December, down from 10.7% in November. Sterling is still gaining ground today amid the selling pressure on the dollar. Meanwhile, investors digested data revealing that house prices in the United Kingdom fell further in December, as rising borrowing costs and economic uncertainty hampered buyer desire and sales activity. In other news, poor U.S. statistics fueled recession fears, but Federal Reserve policymakers reaffirmed their commitment to increase interest rates indefinitely. This could prevent additional Sterling advances.
JPY
The Japanese Yen surged to its highest level in nearly eight months, as speculators increased their bets that the Bank of Japan will need to change policy shortly. Markets are anticipating a move during the central bank's policy meeting in March, as well as the appointment of a new BOJ governor in April. The Yen was heavily sold earlier this week as the Bank of Japan bucked expectations of another policy adjustment by remaining its ultra-low interest rates and yield control policy intact. The central bank maintained its yield curve management objectives of -0.1% for short-term interest rates and about 0% for the 10-year yield, as well as the 0.5% cap, as policymakers suggested that, despite rising market pressures, they are not seeking a speedy exit from huge stimulus.
CAD
The Loonie is somewhat lower today after falling 0.77% yesterday. The lower prices of Canada's main export commodity, WTI crude oil, weighed on Loonie. WTI crude futures dipped below $79 per barrel on Thursday, extending losses from the previous session, as poor U.S. data fueled recession fears, while industry numbers revealed a surprising increase in U.S. crude stockpiles. According to the most recent data, U.S. retail sales fell more than predicted in December, while U.S. producer prices decreased the most since April 2020, raising fears about a potential downturn. In other news, higher-than-expected producer prices raised optimism that the BoC's tightening cycle is coming to an end. This limits Loonie's upside even more.
MXN
The Mexican Peso fell sharply (1.21%) on Wednesday, reversing early gains. Since Tuesday, flows have been weighted toward Peso purchases across all types of accounts, with banks being the most aggressive, according to dealers in London and New York. Concerns over Brazil's new administration, on the other hand, are "expected to favor Mexico in the medium run," according to Citi. In other headlines, a Mexican congressional committee approved Omar Mejia's candidacy to the board of Banxico on Tuesday; the appointment must now be authorized by a full session of congress, with a vote expected for Wednesday, according to Milenio. Finally, the Peso is still falling today, down 0.65% against the dollar.
CNY
The Yuan fell against the U.S. dollar on Thursday, as President Xi Jinping expressed fear a day earlier that the Covid-19 outbreak in China could spread to rural areas during the country's Lunar New Year celebrations. Economists will be searching for signs of a comeback in Chinese consumer spending during the Christmas season, especially after fourth-quarter GDP figures released on Tuesday confirmed a steep economic decline. Mizuho Bank's head Asian FX analyst, Ken Cheung, predicted that China's economy would recover within a year after reopening. Trading was light in the run-up to the week-long Lunar New Year vacation, which begins on January 21. As of midday, turnover was only $8.6 billion, compared to a regular half-day volume of around $15 billion.
BRL
The Real opened substantially lower on Thursday (19), continuing the previous day's bearish action. Investors weighed in on the first exclusive interview with Lula since his election by Globonews. Among other things, the president discussed economic issues that are widely discussed in the financial market. Lula remarked that the Central Bank of Brazil's independence is "nonsense" and that the present inflation target set by the National Monetary Council (CMN) impedes economic growth. Furthermore, Lula repeated in a statement following a meeting with trade unionists that he plans to follow through on his campaign promise to exclude income tax for people earning up to R$ 5,000. In the same speech, Lula added that readjusting the minimum wage "is the finest method to divide income in this country." Finally, yesterday, the president issued an executive order proposing to raise the minimum wage.
Want the Daily Market Pulse delivered straight to your inbox?