Daily Market Pulse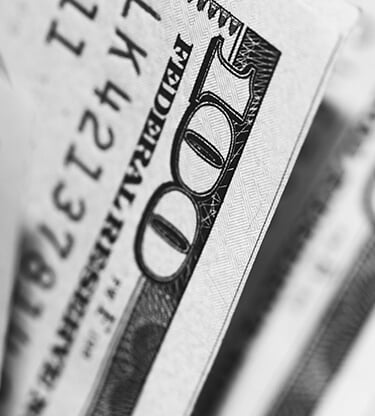 Dollar rises with treasury yields
USD
The U.S. dollar index, which measures the greenback's performance against a basket of six major currencies, closed 0.59% higher followed by it consolidating its gains on Wednesday morning. The U.S. dollar strengthened after the sharp surge in 10-year Treasury rates, which soared to 1.9% on Tuesday, the highest level in two years, on the back of the Fed's policy makers' hawkish outlook. A more hawkish Fed sparked a worldwide bond sell-off in Europe and Asia to begin the year. Additionally, cautious market sentiment prompted by Russian-Ukrainian tensions, inflation fears, and an increase in Covid cases in Asia kept the safe-haven U.S. dollar in demand as the Wednesday session began. This is evident in the markets as well, with U.S. stock futures falling dramatically on Tuesday and continuing to plummet this morning. Moving forward, data on the building permits and housing permits will be featured, which will further influence U.S. dollar prices.
EUR
The Euro closed 0.73% lower before regaining modest momentum in the early morning session. The common currency has reversed last week's gains on Tuesday following a spike in the U.S. treasury yields, causing the heaviest fall in a fortnight. The intraday advance in the Euro is linked to the U.S. dollar's small weakening as it retreats from its weekly highs. Additionally, the Euro benefits from the fact that European Central Bank (ECB) governing council member François Villeroy de Galhau said that if persistent inflation persists, the ECB would surely tighten its monetary policy. Meanwhile, the index of the Eurozone's present economic state declined 6.2 points to -3.9, while inflation expectations fell 5.4 points to -38.7. Looking forward, the German Harmonized Index of Consumer Prices (HICP) second reading for December, which is anticipated to match earlier projections of 5.7% YoY, will be critical to driving Euro prices further.
GBP
The Sterling closed 0.37% lower followed by it recovering its losses on Wednesday morning after the release of inflation data. The British Pound sank yesterday from two-month highs as investors shifted their focus to the U.S. dollar in anticipation of the Federal Reserve revealing its rate rise forecast for the year at its next meeting. Meanwhile, according to today's report, the UK's annual inflation rate jumped to 5.4% in December 2021, up from 5.1% in November and beyond market expectations of 5.2%. It is the highest figure since March 1992, indicating that inflationary forces, such as increased demand, rising energy costs, supply chain disruptions, and a low base impact from last year, have persisted. This in turn boosted the value of the Pound as investors expect a rate hike by the Bank of England to control the country's record-high inflation. Moving on, BoE Governor Andrew Bailey is due to speak in the afternoon session.
JPY
The Japanese Yen closed 0.02% higher yesterday, followed by it reversing its intraday surge during Wednesday morning's session. The Japanese Yen was dragged down by stronger U.S. Treasury yields on Tuesday. However, fears of Omicron, geopolitical tensions, and a light U.S. calendar today saved the Yen. Meanwhile, the Yen strengthened against the U.S. dollar on Wednesday as the Bank of Japan (BoJ) warned in its quarterly outlook report of expanding inflationary pressures. The BoJ anticipated core consumer inflation of 1.1% for the fiscal year ending March 2023, up from 0.9% before, and cautioned that inflation might increase more quickly than planned if raw material costs continue to rise, forcing more companies to hike prices. Elsewhere, Japanese policymakers are discussing when to begin indicating an impending rate hike, which may occur even before inflation reaches the central bank's objective of 2%. Moving forward, traders will reference Export and Trade balance figures for December to influence Yen prices further.
CAD
The Loonie closed 0.02% higher and extended its upwards momentum on Wednesday's morning session ahead of key inflation results. The Canadian dollar dropped against rising U.S. government yields on Tuesday, but robust crude oil prices and investors' optimism that the Bank of Canada would hike interest rates at its next meeting supported the Loonie to finish higher. Additionally, West Texas Intermediate (WTI) oil futures extended gains beyond $86 per barrel on Wednesday, increasing for a fourth consecutive session and reaching seven-year highs after an explosion on a critical pipeline between Iraq and Turkey. The surge in black gold prices provides additional strength to the Loonie ahead of investors, who will be watching today's inflation data for more hints on the monetary policy's future actions. Increased inflation numbers would bolster the case for the Bank of Canada to raise interest rates.
MXN
The Mexican Peso finished 0.52% lower before consolidating its losses against the greenback during Wednesday's morning session. The Mexican Peso weakened against the U.S. dollar, falling from a two-month high, owing to increasing U.S. treasury rates, a rebounding dollar, and poor December economic statistics. The yield on the benchmark U.S. 10-year Treasury note jumped to 1.85%, the highest level since January 2020, due to growing fears that the Federal Reserve may need to tighten monetary policy in order to combat rising inflation. Domestically, early statistics indicated that the economy likely fell by 0.2% in December compared to the same month a year ago, indicating a slow fourth quarter. Moving ahead, wider market sentiments and U.S. data release will drive Peso prices further.
CNY
The Chinese Yuan closed 0.09% lower on Tuesday. The Yuan maintained a sturdy hold against the U.S. dollar on Wednesday amid high seasonal demand, despite faltering economic momentum fueling hopes for further policy assistance and rate cuts to sustain growth. The People's Bank of China cut interest rates on one-year MLF loans by ten basis points to 2.85% on Monday, citing a slowdown in the country's fourth-quarter GDP growth in 2021. Contrary to other major countries, which are on course to normalize monetary policy this year, the move prompted Chinese President Xi Jinping to warn against a quick increase in global interest rates at Monday's Davos Agenda virtual event. Additionally, the Yuan benefitted from a record trade surplus as Chinese exports remained solid in December, as well as from restricted onshore dollar liquidity.
BRL
The Brazilian Real closed 0.54% lower against the greenback on Tuesday. The Brazilian real depreciated after a two-month high amid increasing U.S. government yield rates and a dollar resurgence. The yield on the benchmark U.S. 10-year Treasury note jumped to 1.85%, the highest level since January 2020, due to growing fears that the Federal Reserve may need to tighten monetary policy in order to combat rising inflation. Meanwhile, investors' fears about Brazil's economic situation have resurfaced after public employees' planned protest on Tuesday. There are worries that the case may be brought to the Federal Supreme Court (STF), increasing the likelihood of requesting a general adjustment for federal workers and deteriorating the country's fiscal condition. Domestically, Brazil's economic outlook is clouded by persistently high inflation and the potential of increasing interest rates, as well as increased unemployment and budgetary and political worries ahead of October's presidential elections.
Want the Daily Market Pulse delivered straight to your inbox?