Daily Market Pulse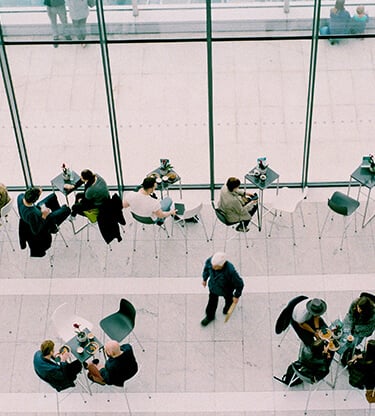 All good things must come to an end
USD
The US equity markets snapped their three-day winning streak yesterday. Airline and cruise line operators led the stocks down. Tech stocks such as Netflix and Amazon helped the NASDAQ post a small gain. As several states continue to see a resurgence of infections, traders are beginning to doubt a swift economic recovery. Arizona and Texas saw a high number of new cases yesterday. Fed Chairman Powell concluded his two-day testimony before Congress saying "the central bank stands ready to do more to aid the economic recovery if more need to be done". He also said that "it will be a while before the Fed starts to think about shrinking its balance sheet". Looking ahead, initial jobless claims for the week ending June 13 have been released. 1.5 million new people will have filed last week, down from the 1.56 million who applied the prior week and higher than the market expectations of 1.3 million. While this number remains unbelievably high, it is getting lower each week. The total amount of claims filed will approach 45 million in three months. This will be the 11th straight week of declines, since it peaked at 6.8 million March 27. After spending most of the overnight in negative territory, DOW Futures have turned positive after a Chinese health expert announced that the latest outbreak in Beijing of Coronavirus had been brought under control. The US equity market is now looking at a positive opening of around 40 points. The USD has gained some against the GBP, CAD, and JPY, while trading slightly lower against the EUR. US Treasury yields are a bit lower this morning, with the 10-year note trading at 0.7167% and the yield on the 30-year bond trading at 1.5017%.
EUR
EUR/USD is trading in the middle of its overnight range. From a technical standpoint the EUR is trading below the 50, 100, and 200 moving averages, and a failure to break through could see renewed selling and bearish sentiment return. At the moment, RSI is trading right in the middle at 50, as traders await further news. Concerns remain over the outbreak of the virus in China, as well as the tension between India and China. Eurozone consumer inflation figures match preliminary estimates so they came and went without many reactions. Headline CPI came in at 0.1% year-on-year in May, down from the previous release of 0.3%. Having fallen from the week's highs, any move towards US safe-haven buying based on geopolitical concerns could see the EUR track lower.
GBP
The Bank of England left rates unchanged this morning and added another GBP 100 billion to its quantitative easing program as it attempts to aid the UK economy after the fallout from the virus pandemic. PM Johnson is meeting French President Macron as Brexit talks continue. Technically, the pound has broken through near term support as traders lessened positions ahead of the BOE meeting. This downward trend in the pound has now reached a third straight day and has tested strong support levels. The current RSI is below the 30-level at 25, so the currency is now in an "oversold" position. There has been nothing positive coming from Brexit negotiations, so that will continue to hurt the pound as well. Lastly, while virus cases are showing an improvement in Great Britain, the country still lags behind the success of its European neighbors.
JPY
USD/JPY has bounced back from its overnight lows and is now trading at its highest level of the day. Technically, the currency pair is still trading below the moving averages and RSI levels are at 51. As the market continues to lack direction, a move lower looks probable. Geopolitical concerns had seen some JPY safe-haven buying earlier in the overnight session, but that has dissipated in early European trading. Amid rising fears over the second-wave of coronavirus worldwide, Japanese Economy Minister Yasutoshi Nishimura said on Thursday, that Japan will continue their travel restrictions across prefectures for the time being. Any move during the day towards safe-haven buying could see the USD/JPY move lower.
CAD
USD/CAD is trading near the lower end of its overnight range although oil prices are lower this morning. Brent crude futures fell $0.61 to $40.10 per barrel and U.S. West Texas Intermediate crude fell $0.80 to $37.16 per barrel. Concerns over new virus cases in China and the US have traders believing people will not be traveling as much and oil demand will fall. Technically, the USD/CAD is trading below its moving averages, while RSI is below 40, trading at the moment at 38. According to news wires this morning, Canadian Prime Minister Trudeau announced that they will present an economic and fiscal snapshot on July 8. According to Trudeau, "The government is not yet in a position to present a full economic update, and this snapshot will give a sense of where the economy is as well as some future estimates." Data released on Wednesday showed inflation coming in below expectations. According to analysts, gasoline prices came back sharply, but weaknesses elsewhere pushed inflation downward. CPI is down 1.2% on a three-month annualized basis, the lowest since 2012.
CNY
The People's Bank of China (PBoC) unexpectedly cut their rate on 14-day reverse repurchase agreements to 2.35% from 2.55%. It also used this liquidity tool for the first time since February. The Chinese central bank kept the 7-day reverse repo rate unchanged at 2.20%. China's Vice Premier Liu He was speaking last night to Reuters about China's economic outlook and policy measures. He said "economy has greatly improved" and that China is "maintaining appropriate levels of overall liquidity." He also said that China will support Hong Kong's position as a key financial center. He also hoped that China and the USD will "jointly create conditions and a good atmosphere to implement phase 1 of the trade deal. Hopefully, the news out of Beijing concerning the virus will continue to be positive.
Want the Daily Market Pulse delivered straight to your inbox?