Daily Market Pulse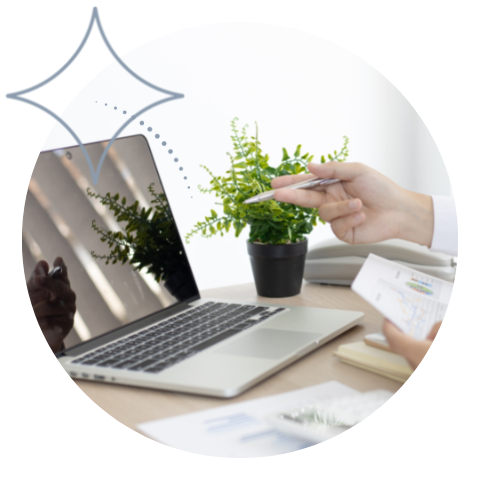 Dollar remains calm starting a new week
USD
Markets remain risk-positive at the start of the week, and the dollar is struggling to find demand. The U.S. Dollar Index (DXY), which fell 0.5% on Friday, remains under pressure in the early European session. Meanwhile, the Consumer Confidence Index edged higher last week, while long-term inflation expectations fell to 2.8% from 3.1% previously, lowering the probability of a 100 basis point hike to 30% from 90% last week. U.S. stock index futures are up nearly 1%, reflecting improved risk sentiment. Later in the session, the NAHB Housing Market Index from the United States will be seen for new impetus.
Tuesday 07/19/2022 - Building Permits and Housing Stats (Jun)
Thursday07/21/2022 - Philadelphia Fed manufacturing Survey (Jul)
Friday 07/22/2022 - S&P Global PMIs (Jul)
EUR
The Euro finished the third consecutive week in negative territory but managed to recoup some of its weekly losses during Friday's 0.62% rebound. Over the weekend, improved risk sentiment added to the common currency's gains. Meanwhile, the Eurozone recorded a EUR 26.3 trade deficit in May 2022, the 7th consecutive month in which the bloc posted a trade deficit and a EUR 12 billion surplus the previous year. In other news, rising natural gas prices and uncertain Russian energy supply are weighing on GDP growth, making it more difficult for the ECB to tighten monetary policy. The European Central Bank is only expected to raise key interest rates by 25 basis points later this month, the first increase in more than 11 years.
Tuesday 07/19/2022 - ECB Bank Lending Survey | HICP (Jun)
Wednesday 07/20/2022 - Consumer Confidence (Jul)
Thursday 07/21/2022 - ECB Interest rate decision
Friday 07/22/2022 - S&P Global PMIs (Jul)
GBP
The pound sterling was last seen trading at its highest level in five days, building on Friday's recovery gains of 0.26%. The upbeat mood in London mirrored a more global upbeat mood, aided by less hawkish bets on the U.S. Federal Reserve's looming interest rate decision. Meanwhile, the Conservatives will hold another round of leadership elections, with former ministers Rishi Sunak and Liz Truss competing to become the next Prime Minister of the United Kingdom. In other news, the FTSE 100 rose on Monday, as strong gains in basic resources helped extend the previous session's positive momentum to levels not seen in over two weeks.
Tuesday 07/19/2022 - ILO Unemployment rate (May)
Wednesday 07/20/2022 - Consumer Price Index (Jun) | Producer Price Index (Jun)
Thursday 07/21/2022 - GFK Consumer Confidence (Jul)
Friday 07/22/2022 - S&P Global PMIs (Jul) | Retail Sales (Jun)
JPY
The Japanese Yen is benefiting from the improved market sentiment today, after finishing Friday's session with 0.28% gains. Nonetheless, Chief Cabinet Secretary Hirokazu Matsuno stated that the government is concerned about the yen's rapid depreciation and that the government will closely monitor the foreign exchange market alongside the central bank, but he refused to comment on currency interventions. The yen is also under pressure as the ruling Liberal Democratic Party and its coalition partner Komeito increased their majority in the recently held upper house election, indicating that current monetary conditions will not change. Later in the week, traders will be looking at the national consumer price index as well as the Bank of Japan's interest rate decision to get a sense of the Bank of Japan's stance on monetary policy.
Wednesday 07/20/2022 - Trade Balance (Jun)
Thursday 07/21/2022 - BOJ Interest rate decision | National CPI (Jun)
CAD
The Canadian dollar appears to be extending its previous session gains of 0.66% against the US dollar. The Bank of Canada's surprise market move of raising interest rates by 100 basis points accentuated the Loonie's advance. Investors are also assessing the demand for fuel amid extensive monetary policy tightening in North America, which has resulted in a rebound in crude oil prices and, as a result, support for the Loonie. Meanwhile, foreign investors purchased C$2.3 billion in Canadian securities in May 2022, the lowest level since January of last year and nearly 90% less than the C$22.2 billion investment in April. Furthermore, foreign investors reduced their exposure to Canadian equity securities by C$1.2 billion in May 2022, following a C$570 million divestment the previous month. Later in the week, higher-than-expected inflation, PPI, and retail sales figures will provide a fresh momentum.
Wednesday 07/20/2022 - BOC CPI (Jun)
Friday 07/22/2022 - Retail Sales (May)
MXN
The Mexican peso rose 1.28% on Friday, continuing its upward trend amid improved market sentiment. The peso was boosted by the latest data from the United States, which showed that long-term inflation expectations have decreased, fading bets on large rate hikes. Domestically, the Mexican government is stepping up efforts to encourage investment. Just on July 1, three major projects were signed. One is a joint-equity project between Pemex and New Fortress Energy for a $1.5 billion new investment in a large gasfield (Lakach) off the Gulf coast with 900 billion cubic feet of reserves. Two others are joint ventures with CFE, the state-owned power company. The government has been at the forefront of these negotiations. Other than that, later this week, traders will receive half-month inflation data to provide fresh momentum.
Thursday 07/21/2022 - Retail Sales (May)
Friday 07/22/2022 - Half Month Inflation (Jul)
CNY
The Chinese yuan fell 0.08%, to a two-month low against the U.S. dollar on Friday, hitting its biggest weekly drop since May, as weaker-than-expected economic growth data cast doubt on this year's growth target. In the meantime, the People's Bank of China increased its daily liquidity injections today, offering 12 billion yuan via a seven-day reverse repurchase agreement. Elsewhere, the Shanghai Composite rose 1.55% and the Shenzhen Component rose 0.98%, rebounding from one-month lows as China's top central banker vowed to "increase implementation of prudent monetary policy" to support the real economy.
Monday 07/19/2022 - FDI (Jun)
Wednesday 07/20/2022 - PBOC Interest rate decision
BRL
The Brazillian real closed 0.04% higher against the greenback on Friday. in the last week, the Chamber of Deputies approved PEC that extends social benefits. the approval marks a peaceful period between the Executive and legislature, which implies two things. One is that the majority of parliamentarians believe in Bolsonaro's re-election or secondly, trying to extract maximum government concessions for elections for deputies, senators, and governors. Elsewhere, the overall narrative must remain the same this week, with the prospect of higher interest rates in the U.S and the concerns of a recession. However, the chance of a further increase in aggressive interest rates by the Fed, at a pace of 1% point, was removed last Friday after an easing in long-term inflation expectations. The indicator, released by the University of Michigan, reduced the fear of a more intense de-anchoring of expectations in the United States and helped guide the market for a 0.75 percentage point hike in interest rates by the Fed in the decision on the 27th of July.
Monday 07/19/2022 - IGP-10 - Inflation Index (Jul) / Bulletin focus
Thursday 07/21/2022 - Internal Revenue Service
Want the Daily Market Pulse delivered straight to your inbox?