Daily Market Pulse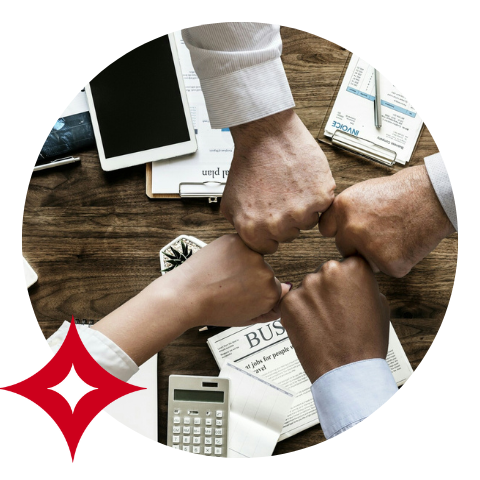 Dollar eases as the new week starts
USD
The U.S. dollar has a bad start to the week after gaining about 1% in the previous session, primarily due to the Pound's extended recovery surge on UK political instability. The safe-haven greenback ignores investors' concerns about China's redoubling of its zero-covid policy, the Fed's aggressive rate hike predictions, and the coming recession risks. Meanwhile, according to recent estimates, year-ahead inflation predictions in the United States climbed for the first time in seven months, adding to fears about unsustainable price growth after September's CPI data came in hotter than expected. This has prompted the Fed to maintain its aggressive monetary tightening campaign, with many policymakers suggesting a willingness to raise rates by 75 basis points at each of the next two sessions in November and December. Markets will be watching the UK's political developments as well as important global issues.
Wednesday 19th October -Building Permits and Housing Starts (Sep)
Thursday 20th October - Philadelphia Fed Manufacturing Survey | Fed Policymakers Speech
EUR
During the third week of October, the Euro rose modestly, reversing a loss of 0.55% made last Friday. Nonetheless, it is close to a 20-year low as investors flocked to the dollar in response to a more hawkish Federal Reserve. Markets expect the European Central Bank to raise interest rates by 75 basis points in the next two meetings, but the rate-hike cycle will decelerate next year as a recession approaches. Meanwhile, senior ECB officials' comments were also in the limelight. Both Bundesbank President Joachim Nagel and Dutch Central Bank Chief Klaas Knot have stated that quantitative tightening should begin soon, implying that the key policy question would be how to reduce the ECB's more than €5 trillion in bonds.
Monday 17th October - ECB Policymakers Speech
Tuesday 18th October - ZEW Survey - Economic Sentiment
Wednesday 19th October - HICP (Sep)
Thursday 20th October - EU Leaders Summit
Friday 21st October - EU Leaders Summit
GBP
The British Pound rose more than 1% on Monday morning as the government announced more revisions to measures announced in the mini-budget. Chancellor Jeremy Hunt indicated that nearly all of the tax cuts outlined in the mini-Budget would be repealed. The basic rate of income tax will stay at 20% indefinitely until circumstances warrant a reduction, and the energy price guarantee will remain unchanged between now and April of next year. Nonetheless, the premier stated on Friday that company tax would be raised to 25% from 19% next year, according to plans laid out by former chancellor Rishi Sunak that will raise £18 billion per year. As originally announced, the Bank of England's emergency bond-buying scheme terminated on Friday.
Wednesday 19th October - CPI (Sep) | PPI (Sep)
Friday 21st October - Retail Prices (Sep) | GFK Consumer Confidence (Oct)
JPY
The Japanese Yen was hovering near 32-year lows, threatening to fall lower to a level that markets fear may force the government to intervene again and support the currency. Masato Kanda, Japan's top currency diplomat, said authorities would respond decisively to any excessive currency swings, adding that the G7 and G20 member countries will respond correctly to an accord on foreign exchange market actions reached last week. Last month, Japanese authorities staged their largest-ever currency intervention to stabilize the swiftly sinking Yen, spending 2.84 trillion Yen for efforts that generated just a temporary benefit. The Yen has fallen about 30% versus the dollar this year as the Bank of Japan committed to ultra-easy monetary policy to help the economic recovery, while the Federal Reserve rapidly hiked interest rates to combat growing inflation.
Monday 17th October - Industrial Production (Aug)
Thursday 20th October - Trade Balance (Sep)
Friday 21st October - National CPI (Sep)
CAD
After falling 0.96% on Friday, the Canadian dollar is rebounding ground this morning amid a weaker dollar. On the data front, Canadian manufacturing sales fell for the fourth straight month at the fastest rate in 11 months, adding fuel to recession fears. Going ahead, both the Bank of Canada and the Federal Reserve anticipate their final rate-setting meetings of the year in October and November, respectively. After providing the greatest single meeting rate hike among the major central banks with a 100-bps boost in July, markets expect only a 50-bps hike later this month from BOC. This week's Canadian inflation may influence an upward revision in rate hike odds and, by extension, the Canadian dollar if inflation beats estimates.
Monday 17th October - BOC Business Outlook Survey

Wednesday 19th October - CPI (Sep)

Friday 21st October - Retail Sales (Aug)
MXN
The Mexican Peso fell for the first time in three days on Friday(0.46%), erasing all of the last week's gains as EM currencies were pressured by a stronger dollar and plunging U.S. shares. Mexican swaps rose across the board on Friday, tracking higher U.S. rates; the TIIE curve prices in more than 120bps of rate hikes in the remainder of 2022, bringing the policy rate to just under 10.50%. Meanwhile, most analysts comprehended the central bank's minutes released on Thursday, with a consensus predicting a 75bps increase in November and a 50bps increase in December, according to deputy governor Jonathan Heath on Twitter. Elsewhere, a new IMF report warns Latin American central banks not to cut interest rates too soon since inflationary pressures will remain high for some time.
Friday 21st October - Retail Sales (Aug)
CNY
The offshore Yuan traded lower against the U.S. dollar today, learning to record lows and under pressure from predictions that the U.S. Federal Reserve will continue to hike interest rates rapidly. The Yuan was also pushed down by China's poor economic outlook, with President Xi Jinping announcing no changes to the country's tough zero-Covid policy and property sector controls, two of the greatest risk factors dragging on the country's economy. Meanwhile, key state banks increased their intervention efforts to stabilize the Yuan, preventing further losses. In other news, the People's Bank of China maintained its medium-term lending rates while investors await its decision on the loan prime rate and a slew of Chinese economic data later this week.
Wednesday 19th October - FDI (Sep)
Thursday 20th October - PBoC Interest Rate Decision
BRL
On Wednesday, the Brazilian Real fell 1.19% against the US dollar. This came a day after US inflation rose faster than projected, prompting the Federal Reserve (BC of the USA) to accelerate its already aggressive monetary tightening. According to the Brazilian Institute of Geography and Statistics (IBGE), the volume of services offered in Brazil increased by 0.7% in August compared to July. The industry recorded the 18th consecutive positive rate in the inter-annual comparison - the number of services delivered increased by 8% compared to August 2021. Investors are also keeping an eye on electoral developments as the race for the second round between Bolsonaro and Lula tightens. Yesterday, both candidates faced each other in the first debate since the first round vote. However, the BRL market might not react to that as they struggle to gauge its impact on voters.
Monday 17th October - BCB Focus bulletin
Tuesday 18th October - IGP-10 Inflation Index
Thursday 20th October - BCB Monetary Policy Council meeting
Want the Daily Market Pulse delivered straight to your inbox?