Daily Market Pulse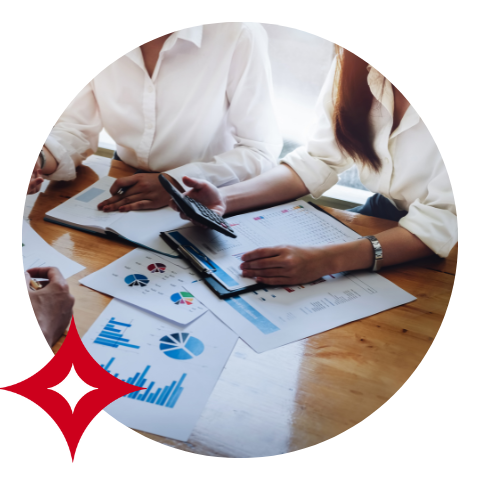 Dollar rebounds with treasury yields
USD
Following a significant selloff on Thursday, the U.S. dollar is holding its ground against its rivals early Friday. The benchmark 10-year U.S. Treasury bond yield, which fell nearly 3% on Thursday, is now up more than 1% on the day, while the U.S. Dollar Index rises. In the face of high inflation and a challenging growth outlook, investors reassessed the likely path of U.S. monetary policy. Markets also took stock of other major central banks' policy moves this week, with the Swiss National Bank and the Bank of England raising their own benchmark rates. The Fed raised interest rates by 75 basis points on Wednesday, the largest increase since 1994, as the central bank seeks to combat rising inflation. Fed Chair Jerome Powell also stated that a 50 or 75 basis point increase "seems most likely" at the July meeting, but that such moves are not expected to be common. In other news, U.S. stock index futures are up between 0.7 and 0.9%, indicating an improving market mood.
EUR
The common currency gained more than 100 pips on Thursday and touched its highest level in nearly a week before going into a consolidation phase this morning. Meanwhile, domestically, European Central Bank President Christine Lagarde told eurozone finance ministers that the bank's new anti-crisis tool will be activated if borrowing costs for weaker nations rise too far or too quickly. At a meeting on Thursday, Lagarde explained that the new mechanism is intended to prevent irrational market movements from putting pressure on individual euro nations as the central bank begins its first interest-rate hikes in more than a decade. Moving forward, the eurozone's annual HICP is expected to be 8.1% in May, matching the flash estimate.
GBP
Following Thursday's impressive rally, fueled by the Bank of England's (BOE) hawkish policy outlook, the British Pound closed 1.41% higher before turning south early Friday. Meanwhile, the 10-year gilt yield in the United Kingdom rose above 2.6% in June, the highest since July 2014, as it becomes clear that central banks around the world will continue to tighten monetary policy to combat rising inflation. The Bank of England raised borrowing costs for the fifth time this month. However, there are growing doubts about how far the Bank of England can raise interest rates without triggering a recession. According to the most recent data, the economy contracted for a second month in April, while high inflation continues to squeeze consumers' living standards, with real wages falling at a record rate in April. In other news, the FTSE 100 traded near the flatline at 10-week lows on Friday, extending a 3.1% drop in the previous session and heading for a near 4% weekly loss as recession fears persist.
JPY
The Japanese Yen surged 1.22% against the greenback in the previous session. The Yen lost its momentum and fell as much as 1.8% against the U.S. dollar on Friday, returning to 24-year lows after the Bank of Japan maintained its ultra-easy monetary policy, extending its policy divergence with global peers. At its June meeting, the Bank of Japan kept its key short-term interest rate unchanged at -0.1%, while 10-year bond yields remained close to zero percent. The board also stated that it would offer to buy an unlimited amount of the bonds to defend an implicit 0.25% cap every market day, reiterating it's market operations guidance from April. Meanwhile, the BOJ made an unusual mention of the currency market, saying it needed to keep an eye on its impact on the economy and markets.
CAD
The Loonie fell 0.46% before extending its losses against the U.S. dollar on Friday morning. The Canadian dollar fell, tracking a worsening global macroeconomic outlook amid expectations of accelerated tightening following the Fed's 75 basis point rate hike in the previous session. On the data front, wholesale sales in Canada fell 0.5% month over month to C$ 79.8 billion in April 2022, compared to an upwardly revised 0.6% increase in March. Lower sales of miscellaneous merchant goods and building materials and supplies drove the decline. In other news, the S&P/TSX Composite index fell 3.1% on Thursday, its lowest level since April 2021.
MXN
The Mexican peso fell 0.75% in the previous session, but has partially recovered this morning. The Mexican peso struggled to recover from a three-month low amid global expectations of higher interest rates to combat rampant inflation. Domestically, Deputy Governor Jonathan Heath of the Bank of Mexico has reportedly stated that the central bank is likely to raise its benchmark interest rate by 75 basis points at its next meeting on June 23rd. Mexico's inflation rate is at its highest in more than 21 years, and the central bank expects it to return to target in the first quarter of 2024. The Bank of Mexico raised its overnight interest rate target by 50 basis points to 7% on May 12th, the eighth consecutive increase, and said it would consider more forceful measures if inflation fell below its target of 3%.
CNY
The Chinese yuan declined 0.16% against the U.S. dollar on Thursday. The yuan fell from a one-week high against the dollar on Friday as the greenback found support, with traders and analysts seeing little room for further strong gains. Meanwhile, the yield on China's 10-year government bond has been hovering around 2.8% as the country's bond market remains under pressure due to concerns about the economic impact of lockdowns, China's zero-COVID approach, an ongoing property sector crisis, and investors shifting into other assets that offer better returns. The Federal Reserve's tight monetary policy reduced the interest differential between Chinese and U.S. government debt yields, making riskier Chinese assets less appealing. In other news, the Shanghai Composite rose 0.96%, while the Shenzhen Component rose 1.48% on Friday, closing at their highest levels in more than three months and extending their recent outperformance against global peers, amid hopes for additional stimulus as China's policy becomes more accommodating.
BRL
Brazilian markets were closed yesterday amid a local holiday. Meanwhile, Brazil's 10-year government bond yield was 13.1%, close to a six-year high as of June 14th, after the Federal Reserve delivered on an expected rate hike at the end of their two-day policy meeting. Locally, on June 15th, the Brazilian central bank raised interest rates for the eleventh time in a row, setting the Selic rate at 13.25% its highest level since December of 2016, while indicating that another rate hike is likely in August. Meanwhile, Brazil's economic growth accelerated in the first quarter of 2022, albeit slightly less than expected, as the economy's reopening increased household spending.
Want the Daily Market Pulse delivered straight to your inbox?