Daily Market Pulse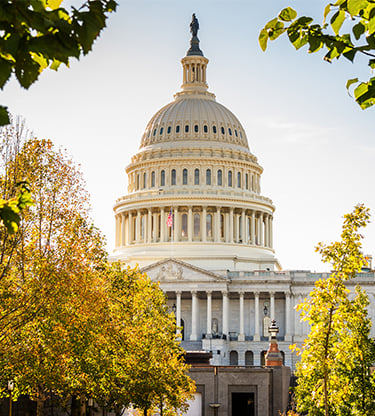 Traders await day 2 of Powell testimony
USD
Yesterday was quite a busy day. Equity markets continued its rally from Monday, gaining over 500 points as the May retail sales number came in at 17.7%, a record monthly increase. Fed Chair Powell testified before Congress and there is uncertainty in the economy due to the ongoing pandemic crisis. He also stated that the Fed "would approach its corporate buying plan based on market conditions" and would not "run through the bond market like an elephant". After testifying yesterday in front of the Senate, Fed Chairman Powell will give his second testimony in front of the House. While virus cases continued to spike in Texas and Florida, causing concern of a second outbreak, there was some optimism as a study in the UK found a potential COVID-19 treatment using a common steroid called Dexamethasone. Based on overnight trading, DOW Futures indicated equity markets will look to extend the rally today, with the DOW expected to open around 70 points higher later this morning. The USD is trading higher against the major currencies this morning as traders ease off on some risk trading. US Treasury yields moved higher overnight with the 10-year note trading at 0.7595% and the yield on the 30-year bond trading at 1.5547%. Based on the retail sales number reported yesterday, traders seem to believe a "V-shaped" recovery is possible. US Building Permits and Housing Starts for May will be released this morning and are set to show a strong rebound after poor April numbers.
EUR
EUR/USD is trading lower this morning. Eurozone inflation numbers were disappointing as the monthly inflation rate was -0.1%, which was expected but lower than the previous report of 0.3%. Yearly inflation data also fell to 0.1% from 0.3%. These figures have confirmed decelerating inflation. Before the data release, the moving averages were converging towards the downside and the release gave way to more selling. A breakthrough in support levels now seems likely. EUR RSI levels are close to the 30-level. There are some traders moving into safe-haven USD trades, exiting their EUR positions as tensions between China and India have raised some concerns. Coronavirus cases continue to ease on the continent as countries look to reopen.
GBP
GBP/USD is also trading lower this morning. UK CPI came in slightly lower than expected at 1.2%. This was below the 1.3% expected and lower than last month's 1.4%. UK employment data was mixed. According to the Office for National Statistics, the ILO unemployment rate in the kingdom held at 3.9% in the three months to April, beating expectations of 4.5%. On a down note, the number of people claiming jobless benefits rose by 528.9K in May, worse than anticipated, while the April reading was upwardly revised to 1032.7K. Technically, the outlook is bearish on cable, as the moving averages are converging, with the 50-day crossing the 100-day towards the downside. With nothing positive coming out of Brexit negotiations at the moment, traders are focusing on tomorrow's Bank of England meeting. The prospect of negative interest rates continues to be a concerning subject for traders and with BOE governor Bailey seemingly unsure on the subject, there is some trader hesitance. Expect GBP to move lower during the trading day.
JPY
USD/JPY had a quiet trading range overnight and is currently sitting just below the overnight high. Technically, all moving averages have converged, while RSI is trading around 55. It looks as if a bearish flag pattern is forming which could signal a further move lower. On the economic front, Japan's exports fell 28.3% in May, which was the worst fall since the Global Financial Crisis. This number was way worse than the -17.9% expected and last month's -21.9%. The fall in exports marked the 17th consecutive month of decline. It was also the steepest fall since October 2009 during the global financial crisis. The Reuters Tankan survey came in at -46 for June versus -44 in May. The manufacturer's index remains at the lowest level since June 2009. According to a manager at a transport equipment maker quoted in the survey, "Orders have fallen to around 70% due to global economic stagnation caused by the spread of the new coronavirus." There could be some JPY safe-haven buying if tensions between North and South Korea and India and China escalate.
CAD
USD/CAD is trading lower this morning ahead of the release of CPI data. Headline CPI is expected to return to positive territory at +0.2% year on year in May, which was helped by a strong recovery in gasoline prices and will be shown by the expected 0.8% month on month increase. While these numbers will probably fall under the radar on a global basis, good economic data will support the loonie. Technically, the move lower should continue as the 50-day MA has crossed the 100-day MA. RSI is just below the 40-level so there isn't an oversold situation at the moment. The Canadian Dollar has moved higher despite the fact that oil prices fell overnight. Brent crude futures were down $0.89 at $40.07, and U.S. West Texas Intermediate futures also fell $1.13 to $37.25 per barrel. An increase in US crude and fuel inventories is the reason for the fall in oil prices.
CNY
Tensions remain in Asia as Chinese and Indian forces clashed in a remote border region in the Himalayas, the Galwan Valley. Casualties resulted on both sides and considering both these nations have nuclear arms, traders are watching developments very closely. Efforts to defuse the situation are underway. Adding to China's woes, Authorities in Beijing have taken drastic measures, such as grounding hundreds of flights and limiting other transportation methods in an effort to curb the latest coronavirus outbreak. Over 135 people have been infected, as it appears the outbreak came from a market and is considered to be a more contagious strain than previous ones.
Want the Daily Market Pulse delivered straight to your inbox?